Pericardial Mesothelioma Cancer Guide
Page Updated on September 10, 2023
Pericardial mesothelioma is a rare cancer that develops in the pericardium around the heart. Pericardial mesothelioma is associated with asbestos exposure. Symptoms include chest pains, irregular heartbeats, and shortness of breath.
If you or a loved one have mesothelioma, asbestos-related lung cancer, or asbestosis, you may be eligible for a large amount of compensation. Fill out our form to receive our free Financial Compensation Packet. Our packet is loaded with information on experienced mesothelioma attorneys in your area, how to file a claim for asbestos trust funds, how to get paid in 90 days, and more.
FREE Financial Compensation Packet
Info on law firms that will recover your

highest compensation

Learn how to get paid in 90 days
File for your share of $30 billion in trust funds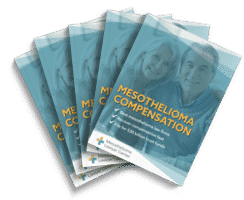 Free

Financial Compensation Packet
Info on law firms that will recover your

highest compensation

Learn how to get paid in 90 days
File for your share of $30 billion in trust funds
What Is Pericardial Mesothelioma?
Pericardial mesothelioma is a rare form of mesothelioma that develops in the tissue around the heart. It is an aggressive cancer that is difficult to diagnose and treat.
Pericardial mesothelioma gets its name from the part of the body where it is found, the pericardium. The pericardium is the protective double-walled sac that surrounds the heart.
This sac contains pericardial fluid, protecting the heart and its associated veins and arteries from external jolts or shocks.
How Rare Is Pericardial Mesothelioma?
According to a study published in the Texas Heart Institute Journal, pericardial tumors account for less than one percent of all types of mesothelioma. Mesothelioma itself is rare. There have been fewer than 200 cases of pericardial mesothelioma ever reported.
What Are the Symptoms of Pericardial Mesothelioma?
In general, the cancer forms on the outer lining of the pericardium. As a tumor grows over a period, it can take as long as five decades before symptoms of mesothelioma become apparent.
The problem with diagnosing this disease is that symptoms are similar to other diseases of the heart, which are much more common. Typical early symptoms of pericardial mesothelioma include:
Shortness of breath, especially when lying down
Persistent coughing
Chest pains
Heart palpitations
Heart murmur
As pericardial mesothelioma advances, these symptoms worsen, and new ones may appear:
Unintentional weight loss
Fatigue
Muscle wasting
Fever
Night sweats
Complications of Pericardial Mesothelioma
Many of the symptoms of pericardial mesothelioma arise from the common complications of tumors in the pericardium.
The most common of these is pericardial effusion, the buildup of fluid between the layers of the pericardium. This causes pain, shortness of breath, and pressure in the chest.
Pericardial mesothelioma can also lead to heart failure, which occurs when the heart's pumping begins to weaken. This can be the ultimate cause of death for a patient with pericardial mesothelioma.
Diagnosing Pericardial Mesothelioma
Diagnosing pericardial mesothelioma begins with a physical exam and a medical history. If you have any history of asbestos exposure, tell your doctor. The next steps in making a diagnosis include:
Echocardiogram. An echocardiogram is an ultrasound performed on the heart. This gives doctors an image of the heart and detects fluid around it.
CT scan. Doctors can also order a CT scan to get a better image of the heart. It helps doctors identify abnormal areas of tissue that might be cancerous.
Biopsy. If the imaging scans show abnormal tissue, the next step is to biopsy it. This means removing a small amount of fluid or tissue. A pathologist then examines the tissue sample to look for signs of cancer cells and to identify cell types as part of the diagnosis.
Common Misdiagnoses for Pericardial Mesothelioma
A study of 120 cases of pericardial mesothelioma found that three-quarters of the diagnoses were made after the patients died. This fact highlights how difficult it is to diagnose this rare cancer accurately.
Because it is so rare, doctors are likely to misdiagnose pericardia mesothelioma as a more common condition, such as:
Heart disease
Heart failure
Cardiac tamponade
Cardiomyopathy
Constrictive pericarditis
Coronary artery disease
Tuberculosis pericarditis
By the time a patient gets a diagnosis of pericardial mesothelioma, the cancer has likely spread beyond the pericardium and metastasized to the lymph nodes or the lungs. It is difficult to treat, and life expectancy is short.
For these reasons, it is important to seek a second opinion if you are not satisfied with your diagnosis or don't feel a doctor is taking your concerns seriously.
What Causes Pericardial Mesothelioma?
The majority of cases of mesothelioma resulted from workplace asbestos exposure. Most of those diagnoses are pleural mesothelioma.
When workers breathed in asbestos fibers, they caused lesions in healthy tissue. The tissue became cancerous over time and created malignant tumors.
Pericardial mesothelioma can develop as a result of exposure to asbestos. Researchers have also linked pericardial mesothelioma to other contributing factors.
These risk factors include:
Family history
Conditions that affect the immune system
Exposure to radiation
Infections
How Is Pericardial Mesothelioma Treated?
Treatment for any type of mesothelioma is usually multimodal. This means doctors use a combination of therapies. Typical options include surgery, chemotherapy, radiation therapy, and immunotherapy. Surgery and chemotherapy are the most common treatment strategies for pericardial mesothelioma.
Surgery for Pericardial Mesothelioma
Surgery to remove tumors is one of the most effective ways to treat cancer. Unfortunately, many patients with pericardial mesothelioma are not eligible for surgery. The tumors are too advanced and widespread.
Those who do qualify can benefit from a surgery called pericardiectomy. It involves the removal of part or all of the pericardium. Surgeons can also remove tumors that have spread to other tissues in the area.
Surgeons can also use a pericardiectomy as a palliative treatment. It removes fluid and pressure from the heart, which helps relieve symptoms.
Chemotherapy
Patients who undergo surgery will likely also receive chemotherapy, either to shrink tumors before the procedure or to eliminate cancer cells the surgeon could not remove.
Patients ineligible for surgery can benefit from chemotherapy to shrink tumors, relieve symptoms, and extend life expectancy. The standard chemotherapy combination is pemetrexed with cisplatin.
Studies have shown that chemotherapy is the best treatment for extending survival times for patients with pericardial mesothelioma.
What Is the Prognosis for Pericardial Mesothelioma?
According to the Mesothelioma Applied Research Foundation (MARF), around half of all mesothelioma patients can expect to live for a period that ranges from eight months to around a year and a half.
The life expectancy of a person with pericardial mesothelioma is less than six months on average. One of the most critical factors in prognosis is the cancer's stage. Pericardial mesothelioma is almost always diagnosed in later stages when the cancer has spread, and treatment options are limited.
Each patient's prognosis is unique and depends on age, general health, diet, and other lifestyle issues like smoking. Also vital is treatment. Patients who get treated sooner and choose the most aggressive treatments available generally have a longer survival time.
If you received a diagnosis of pericardial mesothelioma, find out what you can do to improve your outcome. Talk to your medical team about treatment options and get started as soon as possible.
Getting Help
Remember to fill out our form to get your free Financial Compensation Packet, with information on experienced asbestos and mesothelioma lawyers in your area. For additional assistance, contact us at 800-793-4540.
FREE Financial Compensation Packet
Info on law firms that will recover your

highest compensation

Learn how to get paid in 90 days
File for your share of $30 billion in trust funds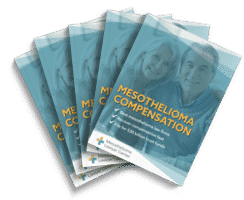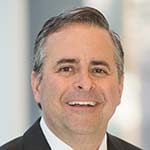 Paul Danziger grew up in Houston, Texas and earned a law degree from Northwestern University School of Law in Chicago. For over 25 years years he has focused on representing mesothelioma cancer victims and others hurt by asbestos exposure. Paul and his law firm have represented thousands of people diagnosed with mesothelioma, asbestosis, and lung cancer, recovering significant compensation for injured clients. Every client is extremely important to Paul and he will take every call from clients who want to speak with him. Paul and his law firm handle mesothelioma cases throughout the United States.
References
Sardar, M.R., Kuntz, C., Patel, T., Saeed, W., Gnall, E., Imaizumi, S., and Lande, L. (2012). Primary Pericardial Mesothelioma Unique Case and Literature Review. Tex. Heart Inst. J. 39(2), 261-4.
Retrieved from: http://www.ncbi.nlm.nih.gov/pmc/articles/PMC3384041/
Godar, M., Liu, J., Zhang, P., Xia, Y., and Yuan, Q. (2013). Primary Pericardial Mesothelioma: A Rare Entity. Case Rep. Oncol. Med. doi: 10.1155/2013/283601.
Retrieved from: https://www.ncbi.nlm.nih.gov/pmc/articles/PMC3697233/
McGehee, E., Reisch, J., Dowell, J. and Gerber, D.E. (n.d.) Treatment and Outcomes of Primary Pericardial Mesothelioma: A Systematic Review. J. Clin. Oncol. 35, no. 15_suppl.
Retrieved from: https://ascopubs.org/doi/abs/10.1200/JCO.2017.35.15_suppl.e20027