Types of Mesothelioma Guide
Page Updated on December 18, 2020
Mesothelioma, a rare disease also known as asbestos cancer, is a complex form of cancer that's difficult to detect and diagnose. The three main types of mesothelioma consist of pleural, peritoneal, and pericardial.
If you or a loved one suffer from mesothelioma, asbestos-related lung cancer, or asbestosis, you may qualify for substantial compensation. Currently, there is over $30 billion in asbestos trust funds, awaiting those who've been diagnosed with an asbestos illness. Fill out our form to receive our free Financial Compensation Packet. Our packet is loaded with information on experienced mesothelioma attorneys in your area, how to file a claim for asbestos trust funds, how to get paid in 90 days, and more.
Free

Financial Compensation Packet
Info on law firms that will recover your

highest compensation

Learn how to get paid in 90 days
File for your share of $30 billion in trust funds
Mesothelioma Types
On average, around 3,000 new mesothelioma cases are diagnosed on an annual basis in the United States. The majority of malignant mesothelioma patients tend to be Caucasian males in their late 50s, 60s, and 70s who were exposed to asbestos decades earlier.
Most of these victims were exposed while working, typically at plants, steel mills, factories, or on military bases. A smaller subgroup of mesothelioma patients includes non-white males, younger white males, and women.
Women were exposed while working as military nurses, as teachers, or through second-hand contact of asbestos through their family members.
There are several types of mesothelioma; each type is named after the region of the body it affects.
Mesothelioma treatment options usually include surgery, chemotherapy, radiation, and combinations of each.
However, because of the insidious traits, long period of latency, and doctors' inability to diagnose it accurately and on a timely basis, mesothelioma is a lethal disease.
Mesothelioma Histology
One of the reasons why mesothelioma is so difficult to diagnose and treat effectively is that its histology (the microscopic anatomy of cells and tissue) divides asbestos cancer cell types into three distinct groups.
Epithelioid, sarcomatoid, and biphasic are recognized as the three groups; the latter is categorized as a mixed type because it combines genetic traits of both epithelioid and sarcomatoid mesothelioma.
This division of histological factors requires pathologists to perform many tests, including immunohistochemical tests.
However, there is no single test that are 100% accurate or can tell the difference between mesothelioma and carcinoma. Immunohistochemical tests also can't easily determine whether a tumor is benign or malignant.
Further, the Food and Drug Administration (FDA) has not approved a specific immunohistochemical test, so individual cancer centers use different panels.
Staging of Mesothelioma
Although there are different types of mesothelioma, all forms of the cancer are classified in stages, ranging from stage one through four.
Staging is a method of categorizing cancer based on how much of the disease is present in the body. It also measures the spread of cancer from its point of origin to other tissues or organs.
Surgery and/or a biopsy is often needed for doctors to determine which stage the mesothelioma tumors have reached. Malignant mesothelioma staging is useful to doctors because it allows them to choose the right treatment options, such as palliative or curative.
Malignant mesothelioma is classified as a Stage Ia-IV cancer, regardless of subtype:
Since the symptoms of mesothelioma develop slowly and mimic other respiratory or abdominal diseases, it is difficult to detect and diagnose. In many cases, the tumors are not detected until they have reached Stages Ia or II. This makes effective treatment of mesothelioma difficult and reduces the patients' post-diagnosis survival time significantly.
Getting Help
If you've been injured by asbestos, keep in mind that there is a good chance that you'll qualify for considerable compensation. Remember to fill out our form to get your free Financial Compensation Packet, with information on experienced asbestos and mesothelioma lawyers in your area. If you have questions or need additional assistance, contact us at 800-793-4540.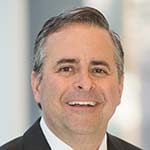 Paul Danziger grew up in Houston, Texas and earned a law degree from Northwestern University School of Law in Chicago. For over 25 years years he has focused on representing mesothelioma cancer victims and others hurt by asbestos exposure. Paul and his law firm have represented thousands of people diagnosed with mesothelioma, asbestosis, and lung cancer, recovering significant compensation for injured clients. Every client is extremely important to Paul and he will take every call from clients who want to speak with him. Paul and his law firm handle mesothelioma cases throughout the United States.