Page Updated on September 06, 2023
Mesothelioma is a rare cancer that develops in the mesothelium, the tissue that lines various parts of the body. The four main types of mesothelioma are pleural (lungs), peritoneal (abdomen), pericardial (heart), and testicular mesothelioma. Mesothelioma can also be categorized by cell type, stage, and more.
If you or a loved one suffer from mesothelioma, asbestos-related lung cancer, or asbestosis, you may qualify for substantial compensation. Currently, there is over $30 billion in asbestos trust funds awaiting those who've been diagnosed with an asbestos illness. Fill out our form to receive our free Financial Compensation Packet. Our packet is loaded with information on experienced mesothelioma attorneys in your area, how to file a claim for asbestos trust funds, how to get paid in 90 days, and more.
FREE Financial Compensation Packet
Info on law firms that will recover your

highest compensation

Learn how to get paid in 90 days
File for your share of $30 billion in trust funds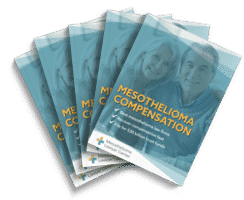 Free

Financial Compensation Packet
Info on law firms that will recover your

highest compensation

Learn how to get paid in 90 days
File for your share of $30 billion in trust funds
What Are the Four Mesothelioma Types?
Mesothelioma is a rare cancer that affects the mesothelium. The mesothelium is a double layer of tissue that surrounds organs and lines cavities of the body. Mesothelioma is most often caused by asbestos exposure.
There are four types of mesothelioma characterized by the location of the primary tumor:
Pleural Mesothelioma
Accounting for 75% to 80% of all mesothelioma diagnoses, pleural mesothelioma is the most common type. It develops in the pleura, the double layer of tissue that surrounds the lungs.
Pleural mesothelioma is prevalent because inhalation of asbestos fibers is the primary cause of mesothelioma. Asbestos fibers lodge in the pleural tissue, causing inflammation and damage.
Common pleural mesothelioma symptoms are:
Coughing
Chest pains
Shortness of breath
Because it occurs so close to the lungs, pleural mesothelioma is sometimes misdiagnosed as lung cancer. It often spreads to lung tissue eventually.
Treatment for pleural mesothelioma typically involves multiple therapies, including surgery for eligible patients. Other options for mesothelioma that cannot be treated surgically include chemotherapy, radiation therapy, and immunotherapy.
Peritoneal Mesothelioma
Peritoneal mesothelium develops in the peritoneum, the tissue that lines the abdomen and surrounds abdominal organs. It is the second most common type and accounts for 20% or fewer cases.
Peritoneal mesothelioma probably develops after people unintentionally ingest asbestos fibers. It might also form as fibers migrate from the airways to the abdomen.
Symptoms of peritoneal mesothelioma include:
Abdominal pain
Abdominal swelling
Diarrhea
Constipation
Peritoneal mesothelioma usually has a better prognosis than pleural mesothelioma, in part because it is easier to treat. Patients are more likely to qualify for surgery and can also benefit from an effective type of chemotherapy called HIPEC.
HIPEC is the regional circulation of heated chemotherapy drugs throughout the abdominal cavity. Surgery followed by HIPEC helps extend patient life expectancy significantly.
Pericardial Mesothelioma
Pericardial mesothelioma is extremely rare, accounting for about 1% of diagnoses. It develops in the pericardium around the heart. It probably results from asbestos fibers moving from the airways into the pericardium.
Symptoms of pericardial mesothelioma include:
Chest pains
Difficulty breathing
Irregular heartbeat
Coughing
Because it is so rare, it is easy for doctors to misdiagnose pericardial mesothelioma as something more common, like heart failure.
It is difficult to treat pericardial mesothelioma because it is so close to the heart. Doctors may remove the pericardium in a procedure called a pericardiectomy. Chemotherapy is another treatment option for patients who cannot have surgery.
Testicular Mesothelioma
Testicular mesothelioma grows in the lining around the testes. It is extremely rare, with fewer than 100 cases ever reported. It is also known as tunica vaginalis testis mesothelioma.
The most common and obvious symptom of testicular mesothelioma is a lump on the testes, which is often mistaken for a hernia. Treatment is a simple surgical procedure if the cancer is caught before it has spread.
Malignant vs. Benign Mesothelioma
Any tumor is a collection of cells. If it is benign, it is not cancerous. It does not spread to other tissues. A malignant tumor grows faster, invades other tissues, and spreads to other tissues and organs.
Most cases of mesothelioma are malignant. In very rare cases, mesothelioma is benign. Some experts would not even call this type of tumor a true mesothelioma. It might more accurately be called a fibrous tumor of the mesothelium.
Benign tumors are much less serious than malignant tumors, but they can still cause problems. They can grow large enough to cause symptoms by pressing on other tissues or organs. Some benign tumors become malignant over time.
Is All Mesothelioma Caused by Asbestos?
Asbestos exposure is the only confirmed cause of mesothelioma. Most people with mesothelioma worked with or around asbestos decades before their diagnosis.
Still, some people have this diagnosis and no known history of asbestos exposure. This happens more commonly in peritoneal mesothelioma, the type women are most likely to have.
No one knows for sure what else could cause asbestos. There are likely genetic factors. Another mineral similar to asbestos, called erionite, could be responsible for some cases of mesothelioma.
Mesothelioma Cell Types
One of the reasons why mesothelioma is so difficult to diagnose and treat effectively is that its histology (the microscopic characteristics of cells and tissue) divides asbestos cancer cell types into three primary groups. There are also many rare cell types.
Primary Mesothelioma Cell Types
Most people diagnosed with mesothelioma fall into these three primary cell type categories:
Epithelioid mesothelioma, or epithelial mesothelioma, accounts for 60-70% of all diagnosed cases. Epithelial cells cover the surfaces of tissues and organs in the body. They have prominent papillo-tubular structures.
Patients with epithelioid mesothelioma usually have the best outcomes with treatment as compared to the other cell types. This is because epithelial cells tend to adhere more strongly to each other, so the cancer spreads more slowly.
This form of mesothelioma accounts for 10-15% of cases and is more aggressive. Sarcomatoid cells are spindle-shaped and closely resemble sarcomas, cancers of connective tissues.
Diagnosis for sarcomatoid mesothelioma is especially challenging as the healthy cells are complicated to differentiate from the cancerous cells.
The spindle shape of sarcomatoid mesothelioma cells makes it more difficult for them to stick together. They are more likely than epithelioid cells to break apart and spread. Sarcomatoid mesothelioma is the most aggressive type and most likely to metastasize rapidly.
Biphasic mesothelioma is a mix of sarcomatoid and epithelial cancer cells. Doctors diagnose patients with biphasic mesothelioma when 10% or more of the cancer cells are of one type. For example, a patient with 11% epithelial cells and 89% sarcomatoid cells is diagnosed as biphasic.
Biphasic mesothelioma accounts for 10% to 15% of cases. In terms of outcome, the prognosis varies depending on the proportion of cell types. The higher the proportion of epithelial cells, the better the prognosis.
Rare Mesothelioma Cell Types
Epithelioid and sarcomatoid mesothelioma can be broken down into more distinct categories in some patients who have these rare cell types:
Papillary Mesothelioma

. This form of mesothelioma is most often diagnosed in female victims. It is a rare type of epithelioid mesothelioma that develops in the lining of the abdomen. Most cases of papillary mesothelioma are benign, and the tumors are painless. Since this type of mesothelioma is so rare, there is currently no standard medical treatment.

Cystic Mesothelioma. This type of mesothelioma is considered rare and benign and occurs mostly in females. Unlike other forms of the disease, cystic mesothelioma is generally not caused by asbestos exposure.
Small Cell Mesothelioma. The small cell form of mesothelioma is a rare cell subtype, but it also comes with a grim prognosis. More studies are needed to understand the best course of treatment.
Heterologous Mesothelioma. This form of mesothelioma is so rare that treatment options at this point are difficult. Scientists and physicians continue to research in order to get more information on the causes and formation of heterologous mesothelioma.
Deciduoid Mesothelioma. This is an extremely rare subtype with distinct yet extremely different characteristics of the other subtypes. The prognosis for deciduoid mesothelioma is grim, with an average survival rate of around six months.
Lymphohistiocytoid Mesothelioma. This is another rare subtype of mesothelioma, accounting for less than 1% of all diagnosed cases. Studies indicate that prognosis varies according to treatment and each patient's individual medical history.
Desmoplastic Mesothelioma. Desmoplastic mesothelioma is another subtype of mesothelioma that is generally of the sarcomatoid variety. Like many other subtypes, the prognosis is typically poor.
This division of cell types is complicated. Pathologists must perform many tests to identify them, but it isn't foolproof.
Medical teams and pathologists use a variety of diagnostic and histological tests to try to determine cell type. This is important because it helps them determine the best course of treatment and a patient's likely prognosis.
Mesothelioma Types By Stage
Although there are different types of mesothelioma, all forms of the cancer are classified in stages, ranging from stage one through four.
Staging categorizes cancer based on how much of the disease is present in the body. It also measures the spread of cancer from its point of origin to other tissues or organs.
Malignant mesothelioma staging is useful to doctors because it allows them to choose suitable treatment options, such as palliative or curative.
Malignant mesothelioma is classified as a Stage Ia-IV cancer, regardless of subtype:
Since the symptoms of mesothelioma develop slowly and mimic other respiratory or abdominal diseases, it is difficult to detect and diagnose. In many cases, the tumors are not detected until they have reached Stages Ia or II. This makes effective treatment of mesothelioma difficult and reduces the patients' post-diagnosis survival time significantly.
Your medical team will give you a detailed description of the type of mesothelioma you have when you receive a diagnosis. The type helps inform treatment and prognosis.
Getting Help
If you've been injured by asbestos, keep in mind that there is a good chance that you'll qualify for considerable compensation. Remember to fill out our form to get your free Financial Compensation Packet, with information on experienced asbestos and mesothelioma lawyers in your area. If you have questions or need additional assistance, contact us at 800-793-4540.
FREE Financial Compensation Packet
Info on law firms that will recover your

highest compensation

Learn how to get paid in 90 days
File for your share of $30 billion in trust funds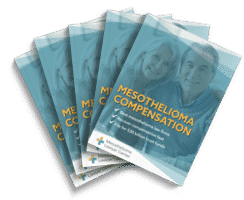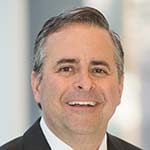 Paul Danziger grew up in Houston, Texas and earned a law degree from Northwestern University School of Law in Chicago. For over 25 years years he has focused on representing mesothelioma cancer victims and others hurt by asbestos exposure. Paul and his law firm have represented thousands of people diagnosed with mesothelioma, asbestosis, and lung cancer, recovering significant compensation for injured clients. Every client is extremely important to Paul and he will take every call from clients who want to speak with him. Paul and his law firm handle mesothelioma cases throughout the United States.