Page Updated on July 25, 2020
Cystic mesothelioma is a rare form of mesothelioma that develops in epithelial mesothelial cells. Studies show that less than 200 people have been diagnosed with this cell type. Although cystic mesothelioma is unique, surgery seems to be favorable for those who develop it.
If you or a loved one were diagnosed with mesothelioma, asbestos-related lung cancer, or asbestosis, you may be entitled to substantial compensation. Fill out our form to receive our free Financial Compensation Packet. Our packet is loaded with information on experienced mesothelioma attorneys in your area, how to file a claim for asbestos trust funds, how to get paid in 90 days, and more.
Free

Financial Compensation Packet
Info on law firms that will recover your

highest compensation

Learn how to get paid in 90 days
File for your share of $30 billion in trust funds
About Cystic Mesothelioma
Cystic mesothelioma usually starts as a non-threatening illness, but for some people (on rare occasions), it will develop into aggressive, life-threatening cancer.
Cystic mesothelioma is mostly considered a benign disease, however. When caught, patients have treatment options that let them continue on with their lives.
Most occurrences of cystic mesothelioma will start to develop in either lining of the abdomen or in the lower pelvic area. In some cases, they may grow in the rectum, uterus, or bladder. Rarely, but in some instances, they develop in the liver.
The cystic subtype of mesothelioma differs from most others as it primarily affects females, whereas most other forms of mesothelioma affect more males. It can affect young women as well as middle-aged women. The average age of diagnosis, however, is around 37-38 years.
Unlike most other cell types of mesothelioma, the cystic variety doesn't come from asbestos exposure. Since it mostly occurs in females, experts suggest a prior case of endometriosis may contribute to the development of cystic mesothelioma.
Other studies suggest that female hormones, prior surgery, or chronic irritation may play factors in the disease's development.
Characteristics of Cystic Cell Types
Cystic mesothelioma cells are characterized by smooth, thin-walled cysts that are held together by fibrovascular tissue. The individual cells are flat or cube-shaped.
The cysts fill up with mucinous or gelatinous fluid and can grow as large as 20 cm in diameter. On imaging scans, doctors may be able to see separate "chambers" in the cystic tumor. Once removed from the body, the tumors may appear pale yellow.
Unlike many types of cancer, cystic mesothelioma does not metastasize. It is considered a localized tumor.
Cystic Mesothelioma Diagnosis
While there usually aren't many symptoms of cystic mesothelioma, people may experience weight loss, lower stomach pain, and/or pelvic pain, which may prompt them to make a doctor's appointment.
During diagnosis, doctors will notice calcified plaques after using immunohistochemical staining, which can help them differentiate cystic cells from other types of cells.
Cystic Mesothelioma Treatment
Surgery is generally recommended as favorable treatment for cystic mesothelioma. Some patients, however, may use chemotherapy only as treatment.
Since there are so few cases of cystic mesothelioma, it's hard to determine the outlook of chemotherapy, but in the past, surgery has been effective on the patients who opted for it.
Patients who undergo surgery will more than likely have to go back for follow-up treatment, as these types of cysts have the tendency to come back. It's important to keep follow-up treatment appointments because as mentioned earlier, in some cases, cystic mesothelioma can turn into malignant mesothelioma.
Cystic Mesothelioma Prognosis
Since cystic mesothelioma develops slowly and doesn't move to other parts of the body and does not metastasize, most patients have a favorable prognosis.
Additional Resources for Mesothelioma Patients
Remember to fill out our from to get your free Financial Compensation Packet, with information on experienced asbestos and mesothelioma lawyers in your area . Keep in mind that if you have mesothelioma, asbestos-related lung cancer, or asbestosis, you may be eligible for considerable compensation. For additional assistance, contact us at 800-793-4540.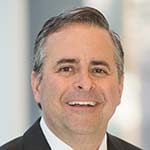 Paul Danziger grew up in Houston, Texas and earned a law degree from Northwestern University School of Law in Chicago. For over 25 years years he has focused on representing mesothelioma cancer victims and others hurt by asbestos exposure. Paul and his law firm have represented thousands of people diagnosed with mesothelioma, asbestosis, and lung cancer, recovering significant compensation for injured clients. Every client is extremely important to Paul and he will take every call from clients who want to speak with him. Paul and his law firm handle mesothelioma cases throughout the United States.