Page Updated on June 07, 2023
Mesothelioma verdicts average millions of dollars, but every case is different. Most asbestos lawsuits end in settlements, while a handful of cases continue to trial and a jury verdict. Verdicts typically result in higher compensation amounts to victims.
If you or a loved one were diagnosed with mesothelioma, asbestos-related lung cancer, or asbestosis, you may be entitled to substantial compensation. Fill out our form to receive our free Financial Compensation Packet. Our packet is loaded with information on experienced mesothelioma attorneys in your area, how to file a claim for asbestos trust funds, how to get paid in 90 days, and more.
FREE Financial Compensation Packet
Info on law firms that will recover your

highest compensation

Learn how to get paid in 90 days
File for your share of $30 billion in trust funds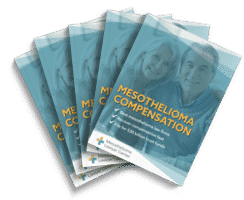 Free

Financial Compensation Packet
Info on law firms that will recover your

highest compensation

Learn how to get paid in 90 days
File for your share of $30 billion in trust funds
What Is a Mesothelioma Verdict?
Many victims of asbestos exposure and resulting illnesses file lawsuits against the companies responsible. An asbestos lawsuit can be resolved in one of two ways:
Settlement. A lawsuit ends in a settlement when both sides agree to negotiate on an amount of compensation for the defendants to pay the plaintiffs.
Verdict. A case ends in a verdict if there are no settlement negotiations or if negotiations fail and the case goes to court. At trial, the legal teams for each side argue their case for or against a damages award. The jury verdict determines if the defendants owe the plaintiff damages. The jury verdict also includes an amount.
Is a Verdict Better Than a Mesothelioma Settlement?
Most mesothelioma cases end in settlements. This conclusion is generally better for the patient because it results in compensation sooner.
You may be able to get more compensation from a verdict, but it can take years that you don't have left.
Another downside to seeking a verdict is the risk of getting no compensation. The jury could decide in favor of the defendants. In this case, the plaintiff receives nothing.
What Is the Average Mesothelioma Settlement and Verdict?
Mesothelioma verdicts are usually much larger than settlement amounts, between $5 million and $11 million on average. Mesothelioma settlements average between $1 million and $1.4 million.
What Are the Highest Mesothelioma Verdict Amounts?
Mesothelioma and asbestos verdicts are much less common than settlements. They are also higher. These are some of the biggest cases and verdicts in asbestos lawsuits:
$117 Million for Asbestos in Talcum Powder
Stephen Lanzo III and his wife received a jury verdict of $117 million in New Jersey in 2018. Lanzo sued Johnson & Johnson and its talc supplier over asbestos-contaminated talcum powder, which he claimed led to his mesothelioma diagnosis. The award included $80 million in punitive damages.
$26.6 Million for Drywaller
A jury awarded a $26.6 million verdict to Michael and Suzi Sutherland after a California jury determined that the county of San Diego was responsible for Michael's exposure to asbestos and malignant mesothelioma.
Michael worked as a drywaller for the city of San Diego during the 1970s, a time when many construction materials contained asbestos.
According to Michael, he was always rushing to complete one job and move on to the next. As a result, it was almost always dusty at his job sites, with asbestos fibers flying airborne as he completed his work.
$322 Million from Union Carbide
In May 2011, a Mississippi jury awarded plaintiff Thomas Brown $322 million in his compensation suit against Union Carbide. At the time, this was the largest asbestos verdict in U.S. history and included $300 million in punitive damages against the multinational company.
However, another court in Mississippi overturned the verdict when Judge Eddie Bowen, who had presided over the trial, admitted to Union Carbide lawyers that his father had sued the company's Dow Chemical division in an asbestos-related case.
The elder Bowen had tested for asbestosis, but Judge Bowen had not revealed this fact or named his father before presiding over Brown's case. As a result, the state Supreme Court ordered the judge to remove himself from the trial.
$8.5 Million for Lung Cancer
Eugene Mccarthy, a three-pack-a-day smoker, won a verdict of $8.5 million in 2011. A New York judge determined that asbestos rather than smoking caused his lung cancer, which eventually killed him. Mccarthy worked on gaskets provided by Goodyear Tire & Rubber Co. in Canada, which contained excessive amounts of asbestos.
In addition, another plaintiff who worked with products manufactured by Goodyear, Walter Koczur, was awarded a $13 million verdict after the same judge determined that his lung cancer also resulted from asbestos exposure. The cases marked the first time that Goodyear fought against the charges.
$9.8 Million for Shipyard Worker
In February of 2012, a Newport News, Virginia, jury handed down a $9.8 million verdict to a former shipyard worker who died the previous year from an asbestos-related disease. John K. Bristow was 68 when he passed away. He worked at Newport News Shipbuilding for over 30 years.
Bristow's mesothelioma attorneys filed the lawsuit against John Crane Inc., the company responsible for supplying asbestos-containing products used at the shipyard during the time period Bristow was employed there. The lawsuit was filed on behalf of Bristow's survivors, including a wife and two children.
$48 Million for Construction Worker
Another large verdict came in 2012 when a jury awarded Bobbi Izell, a former construction worker, $48 million against ten different companies. Izell was diagnosed with mesothelioma at 85 after working around asbestos throughout the 1960s and 1970s.
The main party responsible, at 65%, was Union Carbide, the manufacturer of the asbestos used in products that Izell used. Although other companies were responsible, jurors decided that Union Carbide acted with malice when they kept the health risks of asbestos confidential and allowed their workers to suffer exposure for decades.
$33.7 Million for Navy Electrician
In 2002, one of the largest asbestos lawsuit verdicts in California was handed down when Alfred Todak was awarded $33.7 million.
Todak, a former U.S. Navy electrician from San Francisco, was diagnosed with mesothelioma in 2001. The defendant, Foster Wheeler Corporation, was responsible for manufacturing, supplying, and designing several components that contained asbestos, including insulation, gaskets, and boilers used by the United States Navy.
Todak was exposed to asbestos at several different job sites while working for the Navy, including the Bethlehem Steel Mill in Seattle, and the Lockheed Shipbuilding and Construction Company, also in Seattle.
Am I Eligible to File an Asbestos Lawsuit and Get a Verdict?
You can file an asbestos lawsuit if you got sick after asbestos exposure. Nearly all instances of asbestos diseases, like mesothelioma, are preventable. Companies that made and supplied asbestos materials can be held accountable for harmful exposure.
If you lost a loved one to mesothelioma, you may also be eligible to file a lawsuit. Mesothelioma wrongful death settlements and verdicts compensate family members for medical and funeral expenses as well as intangible costs.
How Do I Get a Mesothelioma Verdict?
The first step in getting a mesothelioma or asbestos verdict is hiring the right lawyer. Asbestos law firms specialize in these cases and give you the best chance of winning compensation.
A verdict is never guaranteed, but the right lawyer will take you through these steps and advocate for your compensation:
Filing a lawsuit. To get compensation, you must file a lawsuit against defendants. Your lawyer will determine which companies are liable for your asbestos exposure and file a lawsuit against them.
Discovery. Once the defendants have responded to your claim, the discovery period begins. This is when both sides gather information and evidence and build a case.
Settlement negotiations. Most defendants will agree to negotiate a settlement. Even if they deny any liability, a settlement provides a quicker resolution and is often less costly than going to trial.
Trial and verdict. If one side refuses to negotiate or a settlement cannot be reached, your lawsuit will go to trial. Both sides present evidence to the jury, which delivers a verdict. If the verdict is in your favor, the jury will also assign a monetary award to be paid by the defendants.
Appeals. If you win a verdict, your legal battle is likely not over. The defendants will probably appeal the verdict to get it overturned or to reduce the amount.
What Is My Mesothelioma and Asbestos Lawsuit Worth?
Verdict and settlement amounts vary significantly by case. There is no way to predict exactly how much you can get when you file. An experienced asbestos attorney can provide you with a reasonable estimate. Settlements and verdict amounts depend on:
The strength of the evidence you have against the defendants
The number of companies involved
The extent of your past asbestos exposure
Your medical expenses
Expected future medical and care costs
Lost wages if you can no longer work
Emotional and physical pain and suffering
Losses to your dependents
Getting Legal Help
Remember to fill out our form to get your free Financial Compensation Packet, with information on experienced asbestos and mesothelioma lawyers in your area. For additional assistance, contact us at 800-793-4540.
FREE Financial Compensation Packet
Info on law firms that will recover your

highest compensation

Learn how to get paid in 90 days
File for your share of $30 billion in trust funds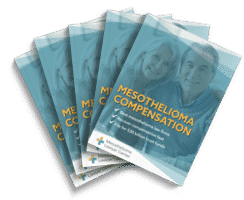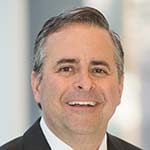 Paul Danziger grew up in Houston, Texas and earned a law degree from Northwestern University School of Law in Chicago. For over 25 years years he has focused on representing mesothelioma cancer victims and others hurt by asbestos exposure. Paul and his law firm have represented thousands of people diagnosed with mesothelioma, asbestosis, and lung cancer, recovering significant compensation for injured clients. Every client is extremely important to Paul and he will take every call from clients who want to speak with him. Paul and his law firm handle mesothelioma cases throughout the United States.