Page Updated on February 25, 2022
The John Crane company relied on asbestos to manufacture sealing products for many years. Some of the people who worked in John Crane factories developed asbestos illnesses, like mesothelioma. The company continues to face lawsuits over past exposure of workers to asbestos.
If you have mesothelioma, asbestos-related lung cancer, or asbestosis, you may be eligible for substantial compensation. Currently, there is over $30 billion in asbestos trust funds set up for those who have been diagnosed with an asbestos-related illness. Fill out our form to receive our free Financial Compensation Packet. Our packet is loaded with information on experienced mesothelioma attorneys in your area, how to file a claim for asbestos trust funds, how to get paid in 90 days, and more.
FREE Financial Compensation Packet
Info on law firms that will recover your

highest compensation

Learn how to get paid in 90 days
File for your share of $30 billion in trust funds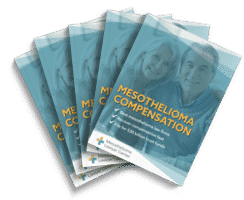 Free

Financial Compensation Packet
Info on law firms that will recover your

highest compensation

Learn how to get paid in 90 days
File for your share of $30 billion in trust funds
John Crane History
John Crane's history dates back to 1917 when the company opened in Chicago as the "Crane Packing Company."
Although the company started with meager means, by the 1980s, John Crane had acquired the TI Group. By the 2000s, it merged with Smiths Industries, a London-based global technology corporation.
The merger with Smith Industries resulted in John Crane becoming the largest Smiths Group PLC subsidiary.
John Crane created and developed numerous technology products throughout its business expansion, including a gas-lubricating seal, non-contact sealing for pumps, and an elastomer bellows shaft seal.
Although John Crane's products helped revolutionize seals and other products, many of them contained asbestos that exposed workers. The company's long history with asbestos use in these products led to asbestos-related claims and lawsuits.
John Crane Lawsuits
Since John Crane was such a major leader in manufacturing, it became one of the prime targets of mesothelioma lawsuits. Many former employees and contractors began developing diseases such as asbestos-related lung cancer and mesothelioma.
The company never filed for bankruptcy, even when faced with many lawsuits, which included multi-million dollar verdicts in favor of several plaintiffs.
For example, in February 2012, John Crane lost a lawsuit brought by the family of former shipyard worker John Bristow. According to court documents, Bristow worked around and handled John Crane's asbestos-containing seals and gaskets for decades.
Consequently, Bristow was diagnosed with mesothelioma and died shortly after. Bristow's loved ones filed a mesothelioma lawsuit in Newport News, Virginia, on his behalf.
A jury subsequently found John Crane guilty and 100% responsible for Bristow's illness and death, even though five other companies were named in the lawsuit.
The family won a $9.18 million verdict.
"It was an agonizing two days of nail biting, waiting for the jury. It's very satisfying to know that they believed us and trusted our evidence and that they assigned a high value to the life of a very, very good man."

Bristow Family Attorney
Occupations Affected by John Crane Products
John Crane provided seals, gaskets, and mechanical packing to a plethora of companies across the world.
Therefore, not only were the company's own employees at risk of developing life-threatening illnesses, but various workers in numerous occupations were at risk as well, including:
Boilermakers
Plumbers
Pipefitters
Railroad workers
Machinists
Maintenance workers, and more
John Crane Today
John Crane no longer uses asbestos in any of its products but still faces asbestos-related lawsuits. The company is still based out of Chicago and has a global presence in numerous countries.
In addition, John Crane recently acquired several other businesses and created the John Crane Production Solutions (JCPS). The subsidiary specializes in oil and gas production, and artificial lift products. John Crane also continues to manufacture gaskets and seals.
You could be at risk for an asbestos illness if you worked for John Crane or with the company's products. An asbestos law firm can help you seek compensation.
Additional Resources for Asbestos Victims
Remember to fill out our form to get your free Financial Compensation Packet, with information on asbestos and mesothelioma lawyers in your area. For questions and assistance, feel free to contact us at 800-793-4540.
FREE Financial Compensation Packet
Info on law firms that will recover your

highest compensation

Learn how to get paid in 90 days
File for your share of $30 billion in trust funds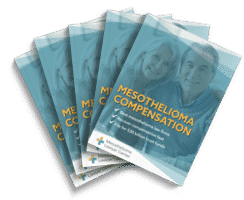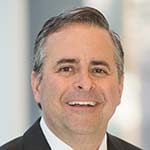 Paul Danziger grew up in Houston, Texas and earned a law degree from Northwestern University School of Law in Chicago. For over 25 years years he has focused on representing mesothelioma cancer victims and others hurt by asbestos exposure. Paul and his law firm have represented thousands of people diagnosed with mesothelioma, asbestosis, and lung cancer, recovering significant compensation for injured clients. Every client is extremely important to Paul and he will take every call from clients who want to speak with him. Paul and his law firm handle mesothelioma cases throughout the United States.