North Carolina Mesothelioma Lawyer
Page Updated on January 09, 2022
North Carolina has a long history of asbestos exposure via naturally-occurring deposits and industrial job sites. If you've been exposed to and injured by asbestos, let a North Carolina mesothelioma assist you in fighting for justice and compensation.
If you or a loved one have been diagnosed with mesothelioma, asbestos-related lung cancer, or asbestosis, you may be entitled to substantial compensation. Fill out our form to receive our free Financial Compensation Packet. Our packet is loaded with information on experienced mesothelioma attorneys in North Carolina, how to file a claim for asbestos trust funds, how to get paid in 90 days, and more.
FREE Financial Compensation Packet
Info on law firms that will recover your

highest compensation

Learn how to get paid in 90 days
File for your share of $30 billion in trust funds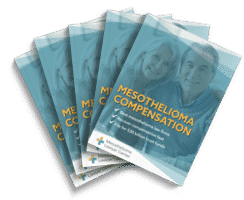 Free

Financial Compensation Packet
Info on law firms that will recover your

highest compensation

Learn how to get paid in 90 days
File for your share of $30 billion in trust funds
We help all North Carolina residents get the compensation they deserve, in all cities, including:
Charlotte, Raleigh, Greensboro, Durham, Winston-Salem, Fayetteville, Cary, Wilmington, High Point, Greenville, Asheville, Concord, Gastonia, Jacksonville, Chapel Hill, Rocky Mount, Burlington, Huntersville, Wilson, Kannapolis, Apex, Hickory, Goldsboro, Indian Trail, Mooresville, Wake Forest, Monroe, Salisbury, New Bern, Sanford, Matthews, Holly Springs, Thomasville, Cornelius, Garner, Asheboro, Statesville, Mint Hill, Kernersville, Morrisville, Lumberton, Kinston, Fuquay-Varina, Havelock, Carrboro, Shelby, Clemmons, Lexington, Elizabeth, Boone, Lenoir, Clayton, Morganton, Hope Mills, Leland, Albemarle, Laurinburg, Roanoke Rapids, Eden, Henderson, Pinehurst, Stallings, Graham, Murraysville, Reidsville, Mount Holly, Harrisburg, Piney Green, Hendersonville, Knightdale, Lewisville, Newton, Spring Lake, Southern Pine,s Mebane, Davidson, Smithfield, Archdale, Tarboro, Waxhaw, Lincolnton, Kings Mountain, Summerfield, Mount Airy, Belmont, Weddington, Washington, Dunn, Waynesville, Winterville, Elon, Rockingham, Morehead City, Clinton Half Moon, Oxford St., Stephens, Myrtle Grove, Kings Grant, Roxboro, and more.
North Carolina Asbestos Facts
In North Carolina, 6.557 residents died from diseases related to asbestos during the period from 1999 to 2017.
This ranks North Carolina among all the states for asbestos-related deaths.
There were 1,159 deaths from mesothelioma, 828 from asbestosis, and the rest were a result of lung cancer.
Wake and Mecklenburg Counties had the most deaths during that time related to asbestos.
Naturally-Occurring Asbestos in North Carolina
Most victims of asbestos were exposed on the job. However, North Carolina also has natural deposits of asbestos that put residents at risk.
Asbestos deposits are found primarily in eight counties in the Appalachian Mountains and the outlying foothills. Jackson County has the most naturally-occurring asbestos sites with at least 21 deposits.
The other seven counties with large asbestos deposits include:
Ashe County
Avery County
Caldwell County
Macon County
Mitchell County
Transylvania County
Yancey County
North Carolina Job Sites With Known Asbestos
Until the mid-1970s, many industries used asbestos-containing materials (ACMs) as insulation, fire retardants, and heat-resistant materials. Facilities where fire and high temperatures were part of the operational process often contained large quantities of ACMs.
North Carolina is home to several of these industries and workplaces, including heavy manufacturing, aviation and aerospace businesses, defense jobs, automotive plants, and pharmaceutical companies.
Many of the job sites added asbestos to protect property, equipment, and workers from fire or electrical discharges. Asbestos was used to insulate wiring, steam pipes, and even interior walls.
Some of the job sites in North Carolina known to have had asbestos exposure issues include:
Allied Chemical plant in Wilmington
Weyerhaeuser Company facility in New Bern
Liggett & Myers Tobacco Company factory in Durham
Carolina Power & Light generating plant in Georgetown
John Umstead Hospital in Butner
Babcock & Wilson boiler factory in Wilmington
Gibson Manufacturing Company facilities in Concord
Owens Corning Fiberglass factory in Charlotte
Appalachian State University student dormitories in Boone
Friendship Missionary Baptist Church in Hickory
Hickory Plumbing in Hickory
Seymour Johnson Air Force Base in Goldsboro
Pope Air Force Base in Manchester
Camp Lejeune Marine Corps Base in Onslow County
Cherry Point Marine Corps Air Station in Cherry Point
Ft. Bragg Army installation in Fayetteville
Asbestos in Vermiculite
According to the Environmental Working Group (EWG), 208 cities throughout the U.S. received shipments of vermiculite contaminated with asbestos from mines in Libby, Montana, and elsewhere before 1979.
In all, 5.8 million tons of asbestos-tainted vermiculite were sent to American communities, putting residents and workers at risk.
The North Carolina community of High Point received 150 shipments totaling 10,108 tons of vermiculite with asbestos. It shipped to a processing plant in High Point owned by the Carolina Vermiculite Company and later by W.R. Grace.
Asbestos Laws in North Carolina
North Carolina has state-specific laws and also follows federal laws when it comes to asbestos abatement:
There are three county ordinances for asbestos-related issues, including Forsyth, Buncombe, and Mecklenburg counties.
40 CFR Part 763; NC Gen. Stat. §130A-444 through §130A-451 of the Asbestos Hazard Emergency Response Act (AHERA) states that any school that built using asbestos-containing materials must have regular maintenance and inspections. An emergency plan must always be in place.
10 N.C.A.C. 10G .0505 mandates that asbestos can only disposed of in the approved North Carolina landfills.
49 CFR 173.1090 mandates that the North Carolina Department of Transportation is responsible for the enforcement of the transportation of asbestos to landfills.
A permit must be granted from the state before any asbestos abatement project.
For more detailed information and additional asbestos-related regulations in North Carolina, contact the NC Department of Health and Human Services Division of Public Health at 919-707-5950.
Statute of Limitations for Asbestos Lawsuits in North Carolina
The deadline to file a lawsuit for asbestos-related cases differ according to state.
In North Carolina, these types of cases are treated as personal injury cases and therefore follow the personal injury statute of limitations.
The personal injury statute of limitations in North Carolina is three years within the time the injury was discovered and diagnosed.
Wrongful death lawsuits must be filed within two years from the date of the victim's death.
Legal Assistance in North Carolina
If you or a loved one have been a victim of mesothelioma, asbestos-related lung cancer, or asbestosis, it's important to understand your legal rights and what compensation you may be entitled to. Remember to fill out our form to get your free Financial Compensation Packet, with information on experienced asbestos and mesothelioma lawyers in your area. For questions and assistance, feel free to contact us at 800-793-4540.
FREE Financial Compensation Packet
Info on law firms that will recover your

highest compensation

Learn how to get paid in 90 days
File for your share of $30 billion in trust funds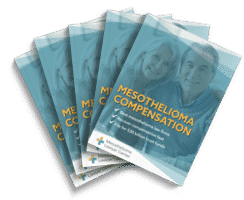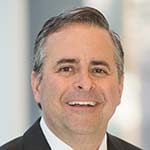 Paul Danziger grew up in Houston, Texas and earned a law degree from Northwestern University School of Law in Chicago. For over 25 years years he has focused on representing mesothelioma cancer victims and others hurt by asbestos exposure. Paul and his law firm have represented thousands of people diagnosed with mesothelioma, asbestosis, and lung cancer, recovering significant compensation for injured clients. Every client is extremely important to Paul and he will take every call from clients who want to speak with him. Paul and his law firm handle mesothelioma cases throughout the United States.