Libby, Montana and Asbestos
Page Updated on August 09, 2020
If you've heard of Libby, Montana, chances are you've heard of its notorious asbestos contamination site. Libby remains one of the most infamous sites of asbestos contamination in the U.S. The Libby site alone has caused thousands of cases of mesothelioma and asbestosis.
Free

Financial Compensation Packet
Info on law firms that will recover your

highest compensation

Learn how to get paid in 90 days
File for your share of $30 billion in trust funds
Small Town Health Threats
This small town in Lincoln County, Montana was once home to a dangerous vermiculite mining operation for decades. From 1919 to 1990, the mine produced vermiculite that was contaminated with asbestos and shipped all over the country to be processed and used in products that went into people's homes, mostly as insulation.
The type of asbestos found naturally in the Libby mine is particularly friable, and therefore harmful. While people around the country have been affected by the asbestos in Libby vermiculite, it is the residents of the small Montana town that have really felt its consequences.
Investigations and cleanup efforts led by the Environmental Protection Agency (EPA) are still ongoing. W.R. Grace, the company responsible for the asbestos production, is still paying people who became sick from the exposure.
Vermiculite and Asbestos
Both vermiculite and asbestos are natural minerals that can be mined from deposits in the earth. Vermiculite is a mineral that expands when heated, known as exfoliation. This form of asbestos was used in molded boards for fireproofing, soundproofing, or heat insulation.
It can also be used in other construction materials or as a soil-free growing medium or mixed into the soil. These are just a few of the more common uses for vermiculite.
Asbestos is a similar set of minerals, with similar properties. For many years it was used for insulation and to add strength and fireproofing to materials. It was used heavily in building ships and in components of cars and aircraft.
Regardless of how convenient, cheap, and useful it was to companies, asbestos has always been extremely harmful to human health.
In the 1970s, the U.S. government passed laws restricting its use. These tiny asbestos fibers can lodge in the body and cause life-threatening illnesses, including malignant mesothelioma, lung cancer, or asbestosis.
History of the Libby Mine
The original Libby mine dates back to 1919 when E.N. Alley bought the claims for the resources in the Vermiculite Mountain deposit. Alley's company began mining vermiculite and called itself Zonolite.
The Zonolite Company operated in Libby until 1963 when it was bought by W.R. Grace. The new company continued the operation uninterrupted, and kept producing vermiculite ore and concentrate until the mine shut down in 1990.
The mine is located just seven miles outside the town of Libby.
Even before W.R. Grace took over operations at the mine, workers in the facility had complained of lung problems. Many workers died. The company, at the time, did not acknowledge that these illnesses and deaths were in any way related to the mine.
W.R. Grace has since been accused of knowing about the presence of asbestos in the vermiculite it mined and failing to warn workers of the risks.
Health Issues of Miners and Residents of Libby
Decades of operation at the Libby mine took a toll on miners and the people in the nearby town. The miners have been affected the most, with many getting sick with asbestosis, a progressive lung scarring disease, lung cancer, or mesothelioma.
These illnesses usually take decades to manifest, so the total impact of the asbestos in the mine is still being discovered. Someone who worked in the mine 40 years ago may just now be getting sick.
Several studies have been conducted since the asbestos cover-up by W.R. Grace was discovered. The studies set out to find out just how much the contamination impacted miners and residents.
Shocking Studies
One study found that death from asbestosis among Libby miners was 165 times higher than in the general population.
In the same study, researchers found that 18 percent of people living in Libby had pleural abnormalities show up in chest X-rays. These were consistent with asbestos exposure. More than half of the miners had these abnormalities.
Among both miners and residents, overall rates of asbestosis, lung cancer, and mesothelioma, were much higher over a 20-year period of study than the national average.
The town of Libby has a population of only about 2,600. Some reports have indicated that close to 200 people in the town died because of asbestos and another 1,000 are sick to some extent.
Vermiculite Processing Sites
While the miners and the people who lived near the mine were affected the most by Libby vermiculite, people around the country were also put at risk of exposure to asbestos because of W.R. Grace.
The mine produced the majority of the vermiculite used in the U.S. at the time. It operated and it shipped out millions of tons of vermiculite concentrate to facilities that processed it and made it into products like insulation.
The Agency for Toxic Substances and Disease Registry (ATSDR) evaluated 28 of these sites. These sites were chosen because they processed large amounts of Libby vermiculite and because they were designated by the EPA as sites that need further cleaning.
The evaluation ultimately found that asbestos dust is still an issue in the facilities and that it is likely a problem in those sites that were not evaluated. People who worked in these facilities were put at risk for exposure.
Vermiculite Insulation
Numerous homes and other buildings in the U.S. still contain vermiculite insulation that originated in Libby, which means these homes likely contain asbestos. During the years that the mine operated, Libby produced 70 percent of all vermiculite used in the U.S.
Any vermiculite insulation from between 1919 and 1990 is likely to be the contaminated Libby material. The EPA recommends that homeowners treat any vermiculite insulation as if it contains asbestos and have it handled and abated by a professional asbestos worker.
Asbestos Lawsuits against W.R. Grace
Since the truth about asbestos in Libby vermiculite was discovered, thousands of lawsuits have been filed against the W.R. Grace.
Workers, residents, and family members have filed lawsuits claiming the company knew about the risks of working and living near the mine, yet did not warn workers or provide safety equipment or training.
In one instance, a judge awarded a group of 1,300 plaintiffs a $43 million settlement in 2011. This came a decade after the lawsuit was filed. Another win for the victims came in early 2017 when another judge approved a $25 million settlement for a group of more than 1,000 plaintiffs.
What About Libby Today?
The Libby mine is listed as an EPA superfund site. Some parts of the site have been cleaned up and are considered safe, but the work is not yet done.
There are still many areas that need more cleanup efforts to make them safe for anyone in the area, including residents of Libby.
The soil, vermiculite, and dust in the area is still contaminated and continues to pose a risk. When the dust becomes airborne it can blow into town and continue to expose residents.
In April 2019, the EPA removed 45 acres of the site from the National Priorities List after workers finished a massive cleanup in eight areas at Libby. It's one step closer to the goal of making the area completely safe.
Sections of the site cleaned up and removed from the National Priorities List include:
Flyway property
Highway 37 right‐of‐way (near Rainy Creek Road)
Privately-owned properties
Former plants
If you believe that you were exposed to asbestos and got sick as a result of that exposure, and you can trace that exposure to Libby vermiculite, you may have a case to make against W.R. Grace.
The company is still seeing lawsuits and many victims have successfully won settlements.
Contact an experienced mesothelioma or asbestos lawyer to find out if you have a case, and if you do to find out what steps you need to take next to get justice for yourself or for a loved one.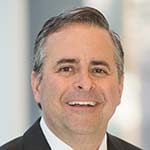 Paul Danziger grew up in Houston, Texas and earned a law degree from Northwestern University School of Law in Chicago. For over 25 years years he has focused on representing mesothelioma cancer victims and others hurt by asbestos exposure. Paul and his law firm have represented thousands of people diagnosed with mesothelioma, asbestosis, and lung cancer, recovering significant compensation for injured clients. Every client is extremely important to Paul and he will take every call from clients who want to speak with him. Paul and his law firm handle mesothelioma cases throughout the United States.