Page Updated on August 07, 2020
Asbestos mining took place all over the world, dating back to the Roman Empire. As time went on, mining became prominent in the United States, particularly at the infamous asbestos mining town of Libby, Montana. Although mining gave many people lucrative careers, it came with the hefty price of asbestos exposure, which can lead to toxic, deadly diseases such as mesothelioma.
If you suffer from mesothelioma, asbestosis, or asbestos-related lung cancer, you may be eligible for a large amount of compensation. Fill out our form to receive our free Financial Compensation Packet. Our packet is loaded with information on experienced mesothelioma attorneys in your area, how to file a claim for asbestos trust funds, how to get paid in 90 days, and more.
Free

Financial Compensation Packet
Info on law firms that will recover your

highest compensation

Learn how to get paid in 90 days
File for your share of $30 billion in trust funds
Asbestos Mining in the United States
Asbestos mining in the U.S. started at the beginning of the 20th century. It began in Georgia but within the next several years expanded across the Eastern portion of the nation.
Eventually, asbestos mining started on the West Coast, including Washington, Oregon, and California. Numerous other states followed.
Asbestos mining continued on for years, with its highest activities around the early 1970s.
By the late 1970s, the U.S. Environmental Protection Agency (EPA) placed strict regulations on asbestos use. In turn, asbestos mining significantly decreased.
Yet, the regulations came far too late and thousands of people were already developing life-threatening illnesses.
Libby, Montana
Libby, Montana, is a relatively small town surrounded by the Cabinet Mountains, but it's home to large amounts of asbestos-contaminated vermiculite.
Vermiculite is a group of minerals that contain numerous other types of minerals, which in some instances, can include asbestos.
Mining in Libby, Montana, began around 1920, but when company W.R. Grace & Company took over the mining in the 1960s, the most contamination took place.
Not only were those mining at great risk for developing a deadly illness, but the people within the city were also in danger. The contamination in Libby was so severe that it was designated by the EPA as a Superfund cleanup site in 2002.
Along with a myriad of workers who developed asbestos illnesses and eventually passed away, thousands of Libby residents were also affected by airborne asbestos fibers and other toxic contaminants.
In 2009, the town of Libby still remained at risk of toxic asbestos fibers and other contaminants. It was declared a public health emergency. Cleanup the town is still ongoing.
Iron Range, Minnesota
Numerous people who mined in the taconite plants in Iron Range, Minnesota, developed asbestos-related illnesses after prolonged asbestos exposure.
One former worker, Gene Olds, who worked at the LTV Steel plant, developed asbestosis in 1996, which led to him wearing an oxygen mask permanently.
Olds passed away in 2013 from asbestosis complications, but prior to his passing, he opened up on how difficult it was on him and his family to live with an asbestos illness.
"It's something I don't wish on anyone. I just don't. It's hard on my family. It's hard on me. I can't do the things I always wanted to do."
According to a report published in MPR News, 80 Minnesota miners died from asbestos-related illnesses during the 1990s alone.
Most miners worked at the taconite plants because of the excellent wages and benefits, although they were placed at great risk each time they went to work.
However, they were never informed of the risks they were taking as the dangers of asbestos were well-hidden, even though manufacturers knew of its toxicity.
Other Places Where Asbestos Mining Took Place
There were numerous other states where asbestos mining took place, including, but not limited to:
California
Oregon
Georgia
North Carolina
Virginia
Maryland
Massachusetts
Maryland
Connecticut
Pennsylvania
Vermont
Texas
Montana
Additional Resources for Asbestos Victims
If you've been injured by mesothelioma, asbestosis, or asbestos-related cancer, keep in mind that there is a good chance that you'll qualify for considerable compensation. Remember to fill out our form to get your free Financial Compensation Packet, with information on asbestos and mesothelioma lawyers in your area.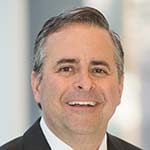 Paul Danziger grew up in Houston, Texas and earned a law degree from Northwestern University School of Law in Chicago. For over 25 years years he has focused on representing mesothelioma cancer victims and others hurt by asbestos exposure. Paul and his law firm have represented thousands of people diagnosed with mesothelioma, asbestosis, and lung cancer, recovering significant compensation for injured clients. Every client is extremely important to Paul and he will take every call from clients who want to speak with him. Paul and his law firm handle mesothelioma cases throughout the United States.