Page Updated on August 07, 2020
W.R. Grace & Co. is a business associated with some of the largest mesothelioma lawsuits and asbestos-related claims in the nation. Eventually, W.R. Grace not only faced criminal charges but filed for bankruptcy and established an asbestos trust fund to pay future claimants.
If you suffer from mesothelioma, asbestos-related lung cancer, or asbestosis, you may be eligible for a large amount of compensation. Currently, there is over $30 billion in asbestos trust funds, set up for those who have been diagnosed with an asbestos-related illness. Fill out our form to receive our free Financial Compensation Packet. Our packet is loaded with information on experienced mesothelioma attorneys in your area, how to file a claim for asbestos trust funds, how to get paid in 90 days, and more.
Free

Financial Compensation Packet
Info on law firms that will recover your

highest compensation

Learn how to get paid in 90 days
File for your share of $30 billion in trust funds
W.R. Grace History
W.R. Grace & Co. was founded in 1854 by William Russell Grace. Although the company was founded in Peru, Grace's brother joined the company a few years later, and together, the moved to New York City and changed the business name to Grace Brothers & Co.
In the beginning, the company focused on machinery and fertilizer products, until its official incorporation in 1895.
Throughout the next numerous years, W.R. Grace evolved from a business that focused on agricultural products to a chemical and transportation company.
By the 1970s, W.R. Grace's chemical sales made up more than half of the company's yearly revenues.
In 1963, W.R. Grace took over the operations of vermiculite mines in Libby, Montana.
The vermiculite mines were littered with asbestos. Not only were workers placed at risk, but Libby residents fell ill to toxic diseases such as asbestos-related lung cancer and mesothelioma.
Court documents indicate that W.R. Grace was indeed aware of a hazards of asbestos exposure.
Yet, the company chose not to warn anyone and continued to mine. This resulted in a string of lawsuits against the company.
W.R. Grace Lawsuits and Bankruptcy
In 2005, the U.S. Department of Justice also started a criminal proceeding against the company.
Per court documentation, at least seven W.R. Grace executives understood the risks of asbestos and knowingly allowed people to continuously be placed in harm's way.
Although the company was eventually acquitted of the criminal charges in 2009, it wasn't let off the hook for the many lives ruined due to asbestos exposure.
Facing some of the largest asbestos-related lawsuits in the United States, W.R. Grace filed for Chapter 11 bankruptcy protection in 2001.
WRG Asbestos PI Trust
In 2014, the company emerged from bankruptcy and created the WRG Asbestos PI Trust, in order to handle all pending and future asbestos-related claims.
It took more than a decade for the trust fund to open due to years of finalizing the details under the Joint Plan of Reorganization.
According to the trust fund's official website:
"The WRG Asbestos PI Trust provides for the resolution of Asbestos PI Claims as defined in the First Amended Joint Plan or Reorganization. The purpose of the PI Trust is to assume all liabilities and responsibility for all PI Trust Claims, and among other things to direct the processing, liquidation and payment of all PI Trust Claims in accordance with the Plan, the Trust Distribution Procedures ("TDP"), and the Confirmation Order."
A total of 8 Scheduled Disease levels are recognized by the WRG Asbestos PI Trust, which range from minor asbestos issues, asbestosis, mesothelioma, asbestos-related lung cancer, and more.
Rich Badmington, Vice President of Global Communications with W.R. Grace, made a statement in early 2015 that the company is relieved to finally move forward with the trust fund and start compensations plaintiffs.
"We're pleased that all remaining objections to the Joint Plan of Reorganization and its centerpiece third-party trusts have been resolved and that the trustees now can move forward to address actual claims. We have been focused on this outcome since the day, many years ago, when the parties to the bankruptcy became co-proponents of the Plan."
W.R. Grace Asbestos Products
The majority of W.R. Grace asbestos products were used in the construction industry.
Numerous materials were created and were shipped in massive amounts to other companies. Some of these products include:
Ez Tex
Monokote Cement
Monokote Fireproofing
Perltex Spray Surfacer
Perltex Super-40 Perlite
Zono-Coustic
Zonolite Acoustical Plastic/Plaster
Zonolite Cement
Zonolite Fireproofing
Zonolite Plaster
Zonolite Spra-Tex
Z-Tex
Econo-White
Insulating Cement
W.R. Grace Today
In 2014, shortly after its emergence from bankruptcy, W.R. Grace built a 90,000 square foot headquarters in Columbia, Maryland, which sits on 160 acres.
The company is still in the international chemicals, technology, and materials field, but it no longer uses asbestos in any of its products. W.R. Grace also operates a technical services center, as well as a manufacturing plant, in Baltimore.
Additional Resources and Information
If you've been injured by mesothelioma, asbestosis, or asbestos-related cancer, keep in mind that there is a good chance that you'll qualify for considerable compensation for pain, suffering, medical costs, and much more. Remember to fill out our form to get your free Financial Compensation Packet, with information on asbestos and mesothelioma lawyers in your area.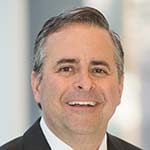 Paul Danziger grew up in Houston, Texas and earned a law degree from Northwestern University School of Law in Chicago. For over 25 years years he has focused on representing mesothelioma cancer victims and others hurt by asbestos exposure. Paul and his law firm have represented thousands of people diagnosed with mesothelioma, asbestosis, and lung cancer, recovering significant compensation for injured clients. Every client is extremely important to Paul and he will take every call from clients who want to speak with him. Paul and his law firm handle mesothelioma cases throughout the United States.