Libby Mesothelioma Lawyer
Page Updated on July 09, 2020
Libby, a rural area of Montana, has contributed to asbestos exposure issues in cities around the country due to W.R. Grace, a company that operated vermiculite mines in the area for decades. If you've been injured by asbestos, contact a Libby mesothelioma lawyer to learn about your legal rights and options.
If you or someone you love suffers from mesothelioma, asbestos-related lung cancer, or asbestosis, you may qualify for significant compensation. Fill out our form to get a free Financial Compensation Packet. You'll learn about the experienced mesothelioma lawyers in Libby, how to get paid in 90 days, how to file a claim for the asbestos trust funds, and more.
Free

Financial Compensation Packet
Info on law firms that will recover your

highest compensation

Learn how to get paid in 90 days
File for your share of $30 billion in trust funds
Libby Asbestos Facts
With a sparse population, the number of deaths related to asbestos in Montana are small, just over 1,000 from 1999 to 2013.
Lincoln County, home of Libby, had the highest number of deaths in that period, with 192.
The W.R. Grace mines in Libby are part of one of the worst man-made environmental disasters in the U.S.
Libby and the Asbestos Disaster
Mining has long been an important industry in Montana. Mining in and around Libby began in earnest in the 19th century and by the early 1900s, it was booming.
The Zonolite vermiculite mines comprised the biggest share of the operation in the region. They were bought by W.R. Grace in 1963. Vermiculite was used extensively in a range of construction materials.
At its peak period of operations in the middle of the 20th Century, the Libby mine produced two million tons of vermiculite mineral per year. The company shipped the vermiculite to processing plants around the country.
The vermiculite, as workers, residents, and the government later learned, was contaminated with asbestos. Libby's mines may have produced around 80 percent of the world's vermiculite supply.
Around 5,000 pounds of asbestos was released into the air until W.R. Grace ceased operations in Libby in 1990.
The U.S. Environmental Protection Agency (EPA) designated Libby as a Superfund site. Since 2002, the EPA has been conducting a massive cleanup effort.
Between 1,200 and 1,400 Libby properties still show signs of asbestos contamination.
Thousands of people in Libby and in cities with vermiculite processing plants have been exposed and gotten sick from asbestos. The death toll related to Libby vermiculite is expected to continue rising.
Superfund Cleanup Efforts
The EPA has spent hundreds of millions of dollars cleaning up the Libby site. The closed mining facilities have been cleaned of asbestos.
However, the operations by both Zonolite and its corporate owner W.R. Grace went on for so long that even the wood chips in nearby logging mills were contaminated.
Progress is being made, another site in the area started delisting in early 2020. The EPA will also soon be handing over control of the site to state and county government agencies.
Getting Legal Assistance in Libby
Remember, if you've been diagnosed with mesothelioma, asbestos-related lung cancer, or asbestosis, you may qualify for significant compensation. Get our free Financial Compensation Packet for information on the top mesothelioma and asbestos lawyers in your area. For questions and assistance, feel free to contact us at 800-793-4540.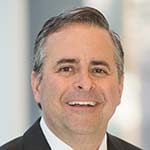 Paul Danziger grew up in Houston, Texas and earned a law degree from Northwestern University School of Law in Chicago. For over 25 years years he has focused on representing mesothelioma cancer victims and others hurt by asbestos exposure. Paul and his law firm have represented thousands of people diagnosed with mesothelioma, asbestosis, and lung cancer, recovering significant compensation for injured clients. Every client is extremely important to Paul and he will take every call from clients who want to speak with him. Paul and his law firm handle mesothelioma cases throughout the United States.