Libby Mesothelioma Lawyer
Page Updated on July 26, 2019
Libby is a relatively small city in Montana that was the centerpiece of the nation's problems with asbestos. It is the seat of Lincoln County and it was once a major logging and mining community. Most of the mining operations, including those owned by asbestos producer W.R. Grace, have shut down and been replaced by tourism. Nevertheless, the many decades of asbestos mining have left a negative mark on Libby and its population.
If you or someone you love suffers from mesothelioma, asbestos-related lung cancer, or asbestosis, you may qualify for significant compensation. Fill out our form to get a free Financial Compensation Packet. You'll learn about the top mesothelioma lawyers in Libby, how to get paid in 90 days, how to file a claim for the asbestos trust funds, and more.
Libby, Vermiculite, and the Asbestos Disaster
Libby is located in the northwestern part of Montana not far from the Kootenai River Valley and the Kootenai National Forest. Since it lies near the Rocky Mountains, Libby was considered ideal for the mining industry. Likewise, the vast forests in the area made Libby a major hub for logging.
Starting in the 19th Century, an array of mining companies, including W.R. Grace, extracted tons of minerals in around Libby. The biggest operation happened to be a vermiculite mine owned by the Zonolite company. In 1963, W.R. Grace took over. At its peak period of operations in the middle of the 20th Century, the Libby mine produced 2 million tons of ore each year and hired an average of 200 miners per annum.
Vermiculite was contaminated with asbestos. Since it was shipped from Libby to the rest of the U.S., tainted Zonolite was used nationwide. Libby's mines may have produced around 80% of the world's vermiculite supply. It also released around 5,000 pounds of asbestos into the air until W.R. Grace ceased its operations in Libby in 1990.
According to the U.S. Environmental Protection Agency (EPA), Libby is a Superfund cleanup site. Asbestos fibers from the mines have been found in various locations around the city. Since 2002, the EPA has been conducting a massive cleanup effort, but between 1,200 to 1,400 residential and business properties still show signs of asbestos contamination from the now-closed vermiculite mines.
This huge environmental disaster made a disastrous toll on Libby's population. According to EPA estimates, hundreds of Libby residents have died from asbestosis, lung cancer, or mesothelioma since the government began recording statistics about asbestos issues. In addition, 1,750 individuals have gotten sick due to asbestos exposure. Since asbestos-related illnesses can't be cured, the death toll in Libby is expected to rise.
"We're all dying here, you know," Shaw told NBC Montana in May 2019. "I'm dying of it, along with the rest."
The EPA has spent over $370 million since to clean up the Libby site. The closed mining facilities have been cleaned of asbestos, but the operations by both Zonolite and its corporate owner W.R. Grace went on for so many years that even the wood chips in logging mills are contaminated.
In addition, asbestos-abatement efforts by the EPA, the Montana Department of Environmental Quality, and the federal Agency for Toxic Substances and Registry require painstaking sampling and time-intensive lab work.
Getting Legal Assistance in Libby
Remember, if you've been diagnosed with mesothelioma, asbestos-related lung cancer, or asbestosis, you may qualify for significant compensation. Get our free Financial Compensation Packet for information on the top mesothelioma and asbestos lawyers in your area. For questions and assistance, feel free to contact us at 800-793-4540.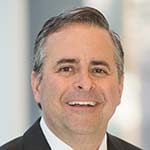 Paul Danziger grew up in Houston, Texas and earned a law degree from Northwestern University School of Law in Chicago. For over 25 years years he has focused on representing mesothelioma cancer victims and others hurt by asbestos exposure. Paul and his law firm have represented thousands of people diagnosed with mesothelioma, asbestosis, and lung cancer, recovering hundreds of millions of dollars for injured clients. Every client is extremely important to Paul and he will take every call from clients who want to speak with him. Paul and his law firm handle mesothelioma cases throughout the United States.