Kansas City, Kansas Mesothelioma Lawyer
Page Updated on July 25, 2020
Kansas City has a long history with an industrial economy that helped it become one of the leading cities in the state. Many of these once relied heavily on asbestos; victims of asbestos illnesses are now fighting for justice with the help of experienced Kansas mesothelioma lawyers.
If you or a loved one have been diagnosed with mesothelioma, asbestos-related lung cancer, or asbestosis, it's important to understand your legal options and what you may be entitled to. We invite you to fill out our form today for a free Financial Compensation Packet, filled with information about experienced mesothelioma lawyers in Kansas City, how to get paid in 90 days, how to file an asbestos trust fund claim, and much more.
Free

Financial Compensation Packet
Info on law firms that will recover your

highest compensation

Learn how to get paid in 90 days
File for your share of $30 billion in trust funds
Kansas City Asbestos Facts
Kansas City has the third-highest number of asbestos deaths in the state.
Between 1999 and 2013 Wyandotte County and Kansas City had 117 deaths related to asbestos exposure.
Nearby Kansas City, Missouri industrial workplaces have also contributed to local exposure rates and illnesses.
Harcros Chemical Company
Harcros Chemicals Incorporated, also known as Harcros Chemical Company, is a chemical manufacturing and distribution company. Its 28 regional distribution centers distribute various chemical products from several manufacturers, such as DuPont, Eastman, and BASF.
Many of the products and materials at Hacros were made with asbestos-containing materials (ACMs) in the past. Everything from floor tiling to insulation and garments was created with the use of asbestos.
The major type of asbestos used at Harcros was amosite. When the amosite is mixed with chrysotile, it creates products that are excellent at preventing corrosion and damages caused by substances.
Although it was banned in building materials in the 1970s, amosite was the primary type of asbestos used across the nation in chemical plants, labs, and refineries.
Additional Job Sites and Businesses Associated with Asbestos Use in Kansas City
Many different businesses and workplaces in the city used asbestos, not just chemical and manufacturing companies:
Plants and Power Stations
Kansas City Corrugated Plant
Kaw Power Station
National Farms Power Plant
Owen Plant
Quindaro Power Plant/Station
Hospitals, Libraries, and Schools
Kansas City Library
Kansas City University
University of Kansas Medical Center
Oil Companies
Independent Oil & Gas
Phillips Oil Refinery
Additional Businesses
Board of Commissioners of Kansas City
Commerce National Bank
CONSOL Energy
Corn Products Refining Company
Kansas City International Airport
Plibrico Sales & Service
Schwarzschild and Sulzberger Company
Sunshine Bakery
Union Pacific Railroad
Sunflower Army Ammunition
Getting Cancer Care in Kansas City
Backed by the National Cancer Institute (NCI), the University of Kansas Cancer Center (KCC) is a leading medical center that provides comprehensive treatment options for people with asbestos-related diseases.
In addition to innovative treatment and care, KCC offers cancer research, education, and clinical trials, provided by some of the country's most prominent physicians, nurses, researchers, and scientists.
North Kansas City Hospital Medical Plaza
2750 Clay Edwards Drive, lower level
North Kansas City, MO 64116
Kansas City Hospital
3901 Rainbow Boulevard
Kansas City, Kansas 66160
Kansas City Legal Help and Additional Information
If you've been injured by asbestos, there is a good chance that you'll qualify for considerable compensation. Don't forget to fill out our form to get our free Financial Compensation Packet, filled with information on the experienced asbestos and mesothelioma attorneys in your area. If you have questions or need assistance, contact us toll-free at 800-793-4540.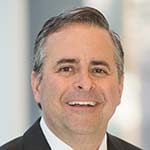 Paul Danziger grew up in Houston, Texas and earned a law degree from Northwestern University School of Law in Chicago. For over 25 years years he has focused on representing mesothelioma cancer victims and others hurt by asbestos exposure. Paul and his law firm have represented thousands of people diagnosed with mesothelioma, asbestosis, and lung cancer, recovering significant compensation for injured clients. Every client is extremely important to Paul and he will take every call from clients who want to speak with him. Paul and his law firm handle mesothelioma cases throughout the United States.