Illinois Mesothelioma Lawyer
Page Updated on July 12, 2023
With the assistance of experienced Illinois mesothelioma lawyers, asbestos victims are fighting back and demanding justice. Illinois has a long history of companies associated with asbestos use, including timber, power generation, manufacturing, oil refining, and others.
If you or a loved one have been diagnosed with mesothelioma, asbestos-related lung cancer, or asbestosis, you may be entitled to significant compensation. We invite you to fill out our form today for a free Financial Compensation Packet, filled with information about experienced mesothelioma lawyers in Illinois, how to get paid in 90 days, how to file an asbestos trust fund claim, and much more.
FREE Financial Compensation Packet
Info on law firms that will recover your

highest compensation

Learn how to get paid in 90 days
File for your share of $30 billion in trust funds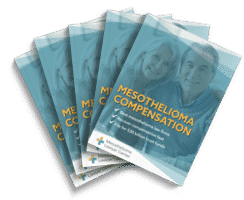 Free

Financial Compensation Packet
Info on law firms that will recover your

highest compensation

Learn how to get paid in 90 days
File for your share of $30 billion in trust funds
We offer help in all cities and towns in Illinois, including:
Chicago, Aurora, Rockford, Joliet, Naperville, Springfield, Peoria, Elgin, Waukegan, Cicero, Champaign, Bloomington, Arlington Heights, Evanston, Schaumburg, Decatur, Bolingbrook, Palatine, Skokie, Des Plaines, Orland Park, Tinley Park, Oak Lawn, Berwyn, Mount Prospect, Normal, Wheaton, Hoffman Estates, Oak Park, Downers Grove, Elmhurst, Glenview, Lombard, DeKalb, Moline, Belleville, Buffalo, Grove, Urbana, Plainfield, Bartlett, Quincy, Crystal Lake, Carol Stream, Streamwood, Romeoville, Rock Island, Hanover Park, Carpentersville, Wheeling, Park Ridge, Addison, Calumet City, Glendale Heights, Pekin, Northbrook, Elk Grove Village, Woodridge, St. Charles, Danville, Oswego, Galesburg, Mundelein, Gurnee, Algonquin, Chicago Heights, North Chicago, Niles, Highland Park, Granite City, Burbank, O'Fallon, Lake in the Hills, Lansing ,Oak Forest, Round Lake Beach, Glen, Ellyn, West Chicago, Wilmette, Alton, Kankakee, McHenry, East St. Louis, Batavia, Carbondale, Vernon Hills, Melrose Park, Harvey, Belvidere, Huntley, Woodstock, Collinsville, Freeport, Lockport, Elmwood Park, Westmont, New Lenox, Edwardsville, Zion, Homer, Glen, Rolling Meadows, and more.
Illinois Asbestos Statistics
From 1999 to 2017, Illinois recorded 12,067 asbestos-related deaths.
Of those deaths, 2,333 were from mesothelioma, and 430 were because of asbestosis.
Cook County, home to Chicago, has the highest rate of asbestos deaths in the state.
In Illinois, amphibole asbestos was used at worksites and in industries far more than any other type of asbestos. Amphibole asbestos has been linked to thousands of asbestos-related deaths.
Illinois has one of the highest numbers of asbestos-related deaths in all states.
Why Should I Sue for Mesothelioma?
You didn't just get mesothelioma because of bad luck. Mesothelioma is almost always caused by negligent asbestos exosure, usually in the workplace. The company you worked for or asbestos companies that supplied your workplace failed to warn you of the risks or to protect you.
All of this means that negligent asbestos companies can and should be held accountable for the harm they caused you.
More practically, people with mesothelioma file a lawsuit or make an asbestos claim to get compensation. Mesothelioma treatment is expensive. Compensation covers medical costs, lost wages, pain and suffering, and more.
Do I Need an Illinois Mesothelioma Lawyer?
For the best chance of a successful claim that leads to compensation, you need legal representation. Top-rated Illinois mesothelioma lawyers are available to help you with one or more actions:
Select an asbestos attorney who is part of a large firm that can operate in multiple states. Asbestos cases are too complicated and resource-intensive to settle for less. Large firms can dedicate money and time to complicated mesothelioma lawsuits.
How Will a Lawyer Prove My Asbestos Exposure?
One reason that asbestos cases are so complex is that they require a chain of evidence from companies that provided asbestos to your diagnosis of a related illness. An experienced asbestos law firm can prove your case by:
Exploring your work history
Investigating companies you worked for or that supplied your workplaces
Getting medical experts to confirm your diagnosis and its connection to asbestos
Determining all the costs associated with your diagnosis
How Was I Exposed to Asbestos in Illinois?
Asbestos exposure most often occurs in the workplace. Many industries used asbestos in the past, including several that employed thousands of people in Illinois.
The Johns Manville Corporation
According to the Environmental Protection Agency, the Johns Manville Corporation in Waukegan is a Superfund site, a designation that refers to a huge amount of toxic contamination.
Over 3 million cubic yards of products and waste, including asbestos products, were dumped at the site. The most significant health threat at the site was airborne asbestos fibers.
The site shut down in 1998. Since then, investigators found seven locations outside the site's fenced area contaminated with asbestos. The EPA cleaned one of the areas in 2000, and the rest were cleaned up in the following years. In addition, several wastewater treatment ponds shut down in 2005. The clean-up is ongoing.
Vermiculite Processing in Chicago
A vermiculite processing facility in Chicago received hundreds of thousands of tons of asbestos-contaminated material in the 1970s and 1980s. The vermiculite came from the W.R. Grace mine in Libby, Montana.
W.R. Grace operated the mine and shipped tons of vermiculite tainted with asbestos to facilities nationwide. Workers in those facilities were unknowingly exposed to asbestos.
Where Else in Illinois Are People Exposed to Asbestos?
People who worked in oil refineries, steel plants, and power plants in Illinois run the highest risk of developing mesothelioma or other asbestos-related diseases.
All standard oil refineries in Illinois have been a part of lawsuits, and almost all power generation plants used asbestos. As a result, some of these workers now suffer from malignant mesothelioma.
Many old pre-1980s schools, public buildings, and homes were built using asbestos. Teachers, administrators, other employees, students, and residents in these buildings risk exposure. As the structures age, the chance of developing mesothelioma cancer increases.
Illinois Businesses and Buildings with Asbestos:
Plants
Laclede Steel Plant
Owens-Illinois Plant
Argo Corn Products Power Plant
Caterpillar Plant
Forty-Eight Insulations Plant
Johnson and Johnson Consumer Products Plant
Humko Oil Plant
Armour Manufacturing Plant
Campbell's Soup Plant
Continental Can Plant
Crawford Station Power Plant
Dresden Nuclear Power Plant
General Electric Appliance Plant
Procter & Gamble Plant
Reynolds Metals Plant
Southwest Incinerator Plant
Thomas A. Edison Nuclear Power Plant
Roth Rubber Plant
Quad City Nuclear Plant
Baldwin Power Plant
Staley Corn Products Plant
Petro Chemical Plant
Gainesburger Plant
Dresden Nuclear Power Plant
Duck Creek Power Plant
Peoria Power Plant
Allis-Chalmers Assembly Plant
State of Illinois Power Plant
Buick Jet Engine Plant
Schools
Alton School District
Belleville Area College
Belleville East High School
University of Illinois
Loyola University
University of Chicago
Belvidere Senior High School
Southern Illinois University
Hillsboro High School
Green Street School
Champaign High School
University of Illinois
Waterloo High School
Newman Grade School
Milton Elementary School
Thebes High School (demolished in 2005)
Magnolia School (demolished in 2005)
Cairo School (demolished in 2007)
Oil Companies
Humko Oil Plant
Mobil Oil Refinery
Clark Oil and Refining Co.
Pure Oil Refinery
Shell Oil Co.
Standard Oil
Ohio Oil
Clark Oil
Power Companies (For additional power companies, see also: Plants)
Baldwin Powerhouse
Clinton Powerhouse
Illinois Power Co.
Jacksonville Powerhouse
Joliet Power House Tool Inc.
REA Power House
Southern Illinois Power Co-Op
Abbott Power Station
Bechtel Power
Edison Powerhouse
Lakeside Powerhouse
Waterloo Powerhouse
Argonne Powerhouse
Wood River Powerhouse
How Much Compensation Can an Illinois Asbestos Attorney Help Me Get?
Compensation amounts are different in any case. Your lawyer can provide a reasonable estimate of what you can expect based on the particulars of your situation. They cannot guarantee you a certain amount.
These are just a few examples of the amounts Illinois mesothelioma lawyers have won for their clients:
$250 Million. The largest-ever asbestos verdict was handed out in Illinois in 2003. Plaintiff Roby Whittington worked for U.S. Steel in Gary, Indiana but won his lawsuit in Madison County, Illinois.
$23 Million. Cynthia Cowger developed asbestos lung cancer after working at Qualitex Company. A Cook County jury awarded her $23 million.
$3.4 Million. Richard Worthley worked for Johns Manville in Illinois and died from mesothelioma. His family won their wrongful death lawsuit.
Illinois Laws That Affect Asbestos Litigation
The process of filing asbestos lawsuits depends on state laws. In Illinois, several laws and regulations impact how and when you file and how much compensation you can get.
Statute of Limitations
The statute of limitations is a deadline for filing a civil lawsuit. For personal injury asbestos cases, you have two years from the time of diagnosis to file. If you are filing a wrongful death lawsuit, you have two years from when your loved one passed away.
Fast-Track Filing
Illinois allows some plaintiffs to be fast-tracked through the system due to terminal illness. Mesothelioma qualifies for this rule. It allows a case to be tried in six months or less. A case can take years to resolve in the courts without a fast track.
Limits on Compensation
Illinois does not cap non-economic damages as many other states do, but some rules might limit your compensation amount. For instance, if you received compensation from an asbestos trust, any award you receive in a lawsuit can be reduced by that amount.
Illinois also follows comparative fault. This means that you must show that the defendants are at least 51% liable for the harm caused to you. You might carry some of the blame, but you can still recover damages if it is less than half.
Illinois Asbestos Safety Laws
The Illinois EPA Asbestos Unit, along with the Illinois Department of Health, enforces laws to protect the public from asbestos fibers and the dangers that come from exposure:
Homeowners must notify the state within 10 business days of beginning an abatement project and pay all applicable NESHAP.
Anyone working on an asbestos abatement project must be certified to work around asbestos.
Homeowners should contact certified asbestos professionals rather than attempt to remove asbestos.
Building and facilities must be properly monitored at all times during an asbestos abatement project, and large, visible warning signs are required.
Air samples must be taken to determine the amount of asbestos in the air for every asbestos project.
Although state regulations are required by everyone working around asbestos, different areas in Illinois, such as Cook County and the city of Chicago, have their own set of rules.
For more detailed information, contact the Illinois EPA Asbestos Unit at 217-524-0229.
Getting Medical and Legal Help in Illinois
Located off Maryland Avenue in Chicago, the University of Chicago Comprehensive Cancer Center (UCCC) is a renowned medical center that treats cancer patients with the most advanced mesothelioma treatments.
With cutting-edge technology and new equipment, UCCC is one of the best places for mesothelioma patients to get treatment. It has consistently ranked highly in the U.S. News and World Report's poll for "Best Hospitals."
Several cities in Illinois have become well-known for lawsuits against companies that used asbestos. For example, Madison County has handled masses of nationwide asbestos lawsuits.
From 1994 until 2009, thousands of asbestos-related lawsuits have been filed in Madison County, and the number continues to grow today.
Getting Legal Assistance in Illinois
If you've been a victim of asbestos exposure and suffer from mesothelioma, asbestos-related lung cancer, or asbestosis, keep in mind that you may qualify for considerable compensation. Don't forget to fill out our form to get our free Financial Compensation Packet, filled with information on the experienced asbestos and mesothelioma attorneys in your area.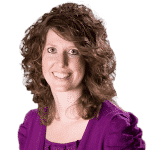 Jill M. Price is a partner with the Flint Law Firm, LLC in Chicago, Illinois. She worked as a teacher before turning to law and specializing in advocating for asbestos victims. At Flint she heads up discovery and asbestos trusts and has been responsible for recovering several millions of dollars in damages for clients with mesothelioma and other asbestos illnesses.