Des Moines Mesothelioma Lawyer
Page Updated on January 13, 2022
Des Moines' economic history began with coal mining and railroads, and as it expanded, asbestos use became common, putting workers at risk of developing deadly diseases. Victims of asbestos exposure are now fighting for justice with the help of experienced Des Moines mesothelioma lawyers.
If you or a loved one suffer from mesothelioma, asbestos-related lung cancer, or asbestosis, you may be entitled to considerable compensation for pain, suffering, lost wages, medical bills, and more. Fill out our form to receive our free Financial Compensation Packet. Our packet is loaded with information on experienced mesothelioma attorneys in Des Moines, how to file a claim for asbestos trust funds, how to get paid in 90 days, and more.
FREE Financial Compensation Packet
Info on law firms that will recover your

highest compensation

Learn how to get paid in 90 days
File for your share of $30 billion in trust funds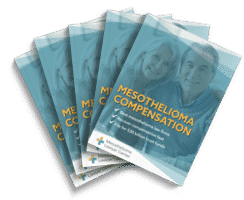 Free

Financial Compensation Packet
Info on law firms that will recover your

highest compensation

Learn how to get paid in 90 days
File for your share of $30 billion in trust funds
Facts About Asbestos in Des Moines
An early manufacturing economy set the stage for widespread asbestos use in Des Moines.
Factory jobs in the area began declining by the middle of the 20th century, but by then many workers had already been exposed to asbestos.
As the city grew, new construction in the early- and middle-1900s also incorporated asbestos into many homes and public buildings.
Between 1999and 2017 there were 285 asbestos-related deaths in Polk County and Des Moines, the highest rate in the state.
Asbestos and the Power Industry
Power generation is an industry that used asbestos for decades, relying on it to provide fireproofing and insulation. Iowa Power & Light, now known as Interstate Power and Light (IPL), operated numerous power plants in the state, including the Des Moines area.
IPL is now a subsidiary of the Alliant Energy Corporation. Most IPL's power generation plants are coal or oil-fired, and many are older and were constructed with asbestos.
Iowa's older power stations date from the 1950s and 1960s, when they operated under the original Iowa Power & Light. Most of these facilities had asbestos issues; both IPL and Alliant have assumed liability for these problems.
Des Moines Residents Still Paying for Asbestos Cleanup
Many of the older buildings in the city still contain harmful asbestos.
In early 2020, a downtown office building, the original Central Life Assurance Company building, is set to be renovated to the tune of $23.3 million.
A chunk of the budget will go to asbestos remediation in the mid-century building. The city council agreed to a tax increase to finance the abatement.
Asbestos in Des Moines Superfund Site
Des Moines is home to an Environmental Protection Agency (EPA) Superfund site that contains asbestos. Now owned by Titan International, Dico made industrial dairy equipment and used asbestos in insulation, among other materials.
The EPA designated the vacant property a Superfund site in the 1980s. The Des Moines City Council voted in 2021 to start taking bids for demolition and remediation so the site can be redeveloped. The EPA ordered Titan to pay more than $11 million in fines, which will fund the cleanup.
Other Sources of Asbestos in Des Moines
Along with Iowa Power & Light and old office buildings, many other Des Moines buildings and workplaces contained and may still have asbestos. This includes public schools.
The following businesses, job sites, and buildings once used asbestos in Des Moines:
Schools
East High School
Herbert Hoover High School
Abraham Lincoln High School
North High School
Theodore Roosevelt High School
Brody Middle School
Callanan Middle School
Goodell Middle School
Warren G. Harding Middle School
Amos Hiatt Middle School
Hoyt Middle School
Cattell Elementary School
Edmunds Elementary School
Garton Elementary School
Greenwood Elementary School
Hanawalt Elementary School
Howe Elementary School
Hubbell Elementary School
King Elementary School
Madison Elementary School
McKinley Elementary School
Oak Park Elementary School
Park Avenue Elementary School
Phillips Elementary School
Pleasant Hill Elementary School
Samuelson Elementary School
Smouse Opportunity School
Stowe Elementary School
Wright Elementary School
Hospitals
Mercy Hospital
Lutheran Hospital
Iowa Methodist Hospital
Blank Children's Hospital
Transportation Facilities
Des Moines International Airport
Des Moines Railway Company
Construction and Manufacturing
Allied Construction Services (Des Moines)
Armstrong Rubber Manufacturing Company
Archer Daniels Midland Soybean Processing Plant
Court Avenue Brewing Company
Eagle Iron Works
Globe Machinery & Supply Company
Pittsburgh-Des Moines Steel Company
John Deere Financial Center
Asbestos-Related Businesses
A.P. Green Refractories Company
L&L Insulations
Central Asbestos & Supply
City Plumbing Supply (now City Supply)
Other Des Moines Businesses
R.M. Daly & Company
Linde Gas
Meredith Corporation
MidAmerican Energy Company
State Government Buildings
Iowa State Capitol
Iowa State Board of Education
Treatment for Asbestos Illnesses in Des Moines
UnityPoint Health of Des Moines offers cancer treatment for patients with asbestos-related illnesses, including malignant mesothelioma, asbestosis, and asbestos-related lung cancer.
Oncologists, thoracic surgeons, and medical researchers have treated thousands of cancer patients from all over the United States.
UnityPoint also conducts clinical studies to develop new treatments to improve patients' quality of life and eventually discover a cure for mesothelioma.
UnityPoint Health – Des Moines
1200 Pleasant Street
Des Moines, Iowa 50309
Legal Help in Des Moines and Additional Information
Remember, if you've been diagnosed with mesothelioma, asbestos-related lung cancer, or asbestosis, you may qualify for significant compensation. Remember to fill out our form to get your free Financial Compensation Packet, with information on experienced asbestos and mesothelioma lawyers in your area. For questions and assistance, feel free to contact us at 800-793-4540.
FREE Financial Compensation Packet
Info on law firms that will recover your

highest compensation

Learn how to get paid in 90 days
File for your share of $30 billion in trust funds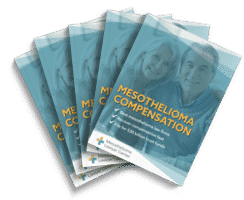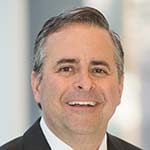 Paul Danziger grew up in Houston, Texas and earned a law degree from Northwestern University School of Law in Chicago. For over 25 years years he has focused on representing mesothelioma cancer victims and others hurt by asbestos exposure. Paul and his law firm have represented thousands of people diagnosed with mesothelioma, asbestosis, and lung cancer, recovering significant compensation for injured clients. Every client is extremely important to Paul and he will take every call from clients who want to speak with him. Paul and his law firm handle mesothelioma cases throughout the United States.