Birmingham Mesothelioma Lawyer
Page Updated on June 08, 2023
As asbestos illness rates continue to grow, more and more people are fighting for justice with the help of experienced Birmingham mesothelioma lawyers. Many industries in Birmingham have used asbestos in products, buildings, and equipment for decades. The consequences of its use continue to surface.
If you or a loved one have been diagnosed with mesothelioma, asbestos-related lung cancer, or asbestosis due to asbestos exposure, you may be entitled to substantial compensation. Fill out our form to receive our free Financial Compensation Packet. Our packet is loaded with information on leading Birmingham mesothelioma attorneys, how to file a claim for asbestos trust funds, how to get paid in 90 days, and more.
FREE Financial Compensation Packet
Info on law firms that will recover your

highest compensation

Learn how to get paid in 90 days
File for your share of $30 billion in trust funds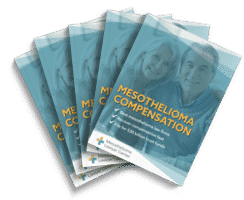 Free

Financial Compensation Packet
Info on law firms that will recover your

highest compensation

Learn how to get paid in 90 days
File for your share of $30 billion in trust funds
Birmingham Asbestos Statistics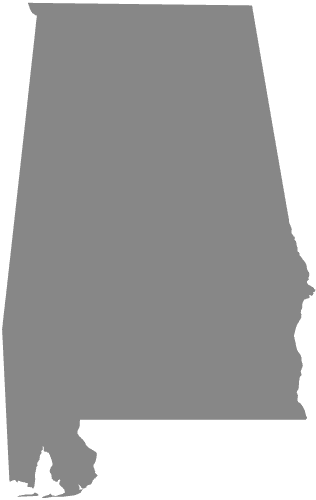 According to the Environmental Working Group (EWG), Birmingham has had a total of 2,058 tons of asbestos shipped into the city.
This makes it one of the top cities in Alabama for the highest rates of mesothelioma and asbestosis.
It is also among the highest shipment amounts of asbestos for any U.S. city.
Why Do I Need a Birmingham Mesothelioma Lawyer?
If you have mesothelioma, you were most likely exposed through workplace negligence. This means you can hold companies accountable. You can take legal action to seek compensation.
Compensation is so crucial for someone with this diagnosis. Mesothelioma is expensive to treat and causes disabilities. Your expenses likely include travel costs for treatment, home care, and lost wages.
A Birmingham mesothelioma lawyer is your best ally and chance for getting the compensation you need.
They can help you file a personal injury lawsuit, make a successful claim through an asbestos trust fund, or get the government benefits you are entitled to.
How Do I Find a Mesothelioma Lawyer in Birmingham?
If you live in Birmingham or were exposed to asbestos here, a local lawyer with nationwide reach is your best option. They understand Alabama laws but also know if you need to try our case in another state.
Look for firms with proven experience handling and winning asbestos and mesothelioma cases. Asbestos lawsuits require specialized knowledge and resources that general or smaller personal injury firms don't always have.
The right lawyers will offer you a free initial consultation to review your case and will not take payment until they help you get compensation.
How Was I Exposed to Asbestos in Birmingham?
Asbestos was once used throughout the U.S., including in Birmingham, Alabama. Industries that used it most heavily included construction, manufacturing, steel, insulation, shipbuilding, oil and power, and chemical manufacturing. These are some of the companies that put Birmingham residents at risk.
Birmingham Steel Corporation
Founded in the early 1980s, the Birmingham Steel Corporation was a large company that employed over 1,500 workers across the United States.
Workers produced massive amounts of steel materials and products at the Birmingham facility.
The machinery and equipment used to manufacture steel products were made with asbestos. This was typical for steel manufacturing, but it put workers at serious risk of exposure to harmful asbestos fibers.
As the company grew, more and more workers faced exposure. Eventually, asbestos was banned from use at the steel company's factories, but it came much too late as many had already been exposed to the harmful effects of asbestos.
Alabama Drydock & Shipping Company
Alabama Drydock & Shipping Company (ADDSCO) was built in 1917 as a World War II emergency shipbuilding facility.
Although ADDSCO used massive amounts of asbestos, a 1944 Industrial Health Survey failed to alert employees of its dangers or even large amounts of asbestos at the job site.
As a result, a $1 million lawsuit was filed against ADDSCO several years later when workers started to develop asbestos-related illnesses.
Most plaintiffs worked for ADDSCO for anywhere from 20 to 40 years, leading to decades of harmful exposure.
Asbestos in Birmingham Buildings
Buildings constructed before 1980 often contain asbestos in multiple components and materials. Builders valued asbestos products for its ability to resist heat and fireproof.
This has proven a problem later as older buildings must be remediated or renovated without causing exposure. In Birmingham, Quinlan Castle is one of these buildings and is slated to be replaced by a state-of-the-art facility for Souther Research.
Schools are often full of asbestos and require remediation or safe demolition. Closed for years, the old Banks High School is riddled with asbestos and is now slated for demolition.
Additional Job Sites Associated with Asbestos Use in Birmingham
Several companies and workplaces are known to have used asbestos and to have put workers at risk of exposure:
Steel Companies
Alabama Steel and Shipbuilding
Alabama Steel Drum
Bristol Steel
Conner Steel
Crawford Boiler & Steel
Southern Iron and Steel Company
Sheffield Steel and Iron Company
Power Companies
Alabama Power & Light
Birmingham Power Company
Gunns Power Plant (Avondale)
Chemical Companies
Alliance Chemical
Allied Chemical
Olin Mathieson Chemical Corporation
Other Businesses
Birmingham Oil Mills, Inc.
Birmingham Stove & Range Co.
Birmingham Water Works Co.
Daniel Construction Company
East Thomas Shops
Kilby Car & Foundry Company
Moore Handley Hardware
Republic Iron and Steel
Southern Cotton Oil Company
St. Margaret Hospital
University of Alabama Medical Center
Western Grain Company
Wimberly and Thomas Hardware (1st Avenue location)
Vulcan Materials
Foremost Dairies Incorporated
E.I Du Pont De Nemours and Company
Getting Treatment for Asbestos Illnesses in Birmingham
It's important to seek treatment from a comprehensive cancer care physician specializing in asbestos-related diseases.
The following are among a few of the physicians in Birmingham who provide specialized treatment for asbestos-related illnesses:
Dr. Robert Cerfolio: Specialization: Pleural Mesothelioma; 1802 6th Avenue, Birmingham, Alabama, 35233, 205-934-4011
Dr. Tina E. Wood, UAB Hospital Kirklin Clinic, 2000 6th Avenue, Birmingham, Alabama, 35223, 205-934-9591
Dr. Francisco Robert-Vizcarrondo, UAB Hospital Kirklin Clinic, 2000 6th Avenue South Birmingham, Alabama, 35233, 205-934-9999
Dr. Douglas J. Minnich, UAB Hospital Kirklin Clinic, 2000 6th Avenue South, Birmingham, Alabama 35249, 205-934-9999
Getting Legal Help in Birmingham
If you or a loved one are suffering from mesothelioma, asbestos-related lung cancer, or asbestosis, keep in mind that you may be eligible for a substantial amount of compensation. Don't forget to fill out our form to get our free Financial Compensation Packet, filled with information on the experienced asbestos and mesothelioma attorneys in your area. For additional assistance, contact us toll-free at 800-793-4540.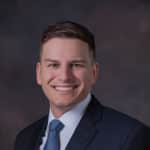 After a career in asbestos abatement and remediation, Lawrence Holcomb earned a law degree to put his expertise to use in the service of mesothelioma and asbestosis victims. As a lawyer with mesothelioma focused Flint Law Firm, LLC in Birmingham, Alabama, he has litigated many asbestos cases and has helped win more than $50 million in settlements.