Georgia Mesothelioma Lawyer
Page Updated on January 06, 2022
Many Georgia industries once used asbestos at job sites, prompting workers and their families to seek the assistance of an experienced Georgia mesothelioma lawyer. People who worked around asbestos are at risk of developing malignant mesothelioma and other asbestos-related illnesses.
If you or a loved one have been diagnosed with mesothelioma, asbestos-related lung cancer, or asbestosis, you may be entitled to substantial compensation. We invite you to fill out our form today for a free Financial Compensation Packet, filled with information about experienced mesothelioma lawyers in Georgia, how to get paid in 90 days, how to file an asbestos trust fund claim, and much more.
FREE Financial Compensation Packet
Info on law firms that will recover your

highest compensation

Learn how to get paid in 90 days
File for your share of $30 billion in trust funds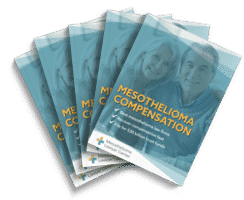 Free

Financial Compensation Packet
Info on law firms that will recover your

highest compensation

Learn how to get paid in 90 days
File for your share of $30 billion in trust funds
We offer assistance to all asbestos victims and their families in Georgia, including cities such as:
Atlanta, Augusta, Columbus, Macon, Savannah, Athens, Sandy Springs, Roswell, Johns Creek, Albany, Warner Robins, Alpharetta, Marietta, Valdosta, Smyrna, Dunwoody, Rome, East Point, Milton, Gainesville, Hinesville, Peachtree City, Newnan, Dalton, Douglasville, Kennesaw, LaGrange, Statesboro, Lawrenceville, Duluth, Stockbridge, Woodstock, Carrollton, Canton, Griffin, McDonough, Acworth, Pooler, Union City, Decatur, Cartersville, Sugar Hill, Milledgeville, Snellville, Forest Park, Thomasville, St. Marys Tifton, Americus, Kingsland, Suwanee, Dublin, Fayetteville, Calhoun, Chamblee, Brunswick, Norcross, Riverdale, Conyers, Perry, College Park, Moultrie, Waycross, Winder, Powder Springs, Villa Rica, Fairburn, Monroe, Covington, Cusseta, Buford, Bainbridge, Lilburn, Grovetown, Dallas, Douglas, Cordele, Loganville, Vidalia, Richmond Hill, Jesup, Cairo, Cedartown, Fort Valley, Holly Springs, Jefferson, Fort Oglethorpe, Rincon, Thomaston, Fitzgerald, Garden City, Doraville, Toccoa, Braselton, Clarkston, Swainsboro, Centerville, Hampton, LaFayette, Auburn, and more.
Georgia Asbestos Facts
Georgia recorded 4,172 deaths related to asbestos exposure between 1999 and 2017.
Of those deaths, most were from lung cancer, but nearly 800 resulted from mesothelioma.
The county with the greatest number of asbestos deaths is Fulton.
Most asbestos exposure occurred on the job in various industries.
When Do I Need a Georgia Mesothelioma Lawyer?
If you or a family member suffered asbestos exposure and received a diagnosis of asbestos-related illness, contact a mesothelioma lawyer for advice. Even if you only suspect exposure occurred, talk to a lawyer.
An expert in asbestos and personal injury laws can help you:
Understand your legal options
Make the best choice for getting justice or compensation
Get the most compensation possible
Face big companies responsible for your exposure
Which Industries Caused the Most Asbestos Exposure in Georgia?
Although Georgia has several naturally-occurring asbestos deposits, most asbestos-related deaths came from job sites. Manufacturing plants, in particular, put workers at risk.
One of the state's biggest companies, Georgia-Pacific, is well-known for using asbestos-containing materials (ACMs) in many products. Employees handled these materials daily. Additionally, Georgia-Pacific bought out the Bestwall Gypsum Corporation during the 1960s', which used asbestos.
According to the Georgia-Pacific newsroom, in 2000, 232,000 asbestos-related cases have been filed against the company since the mid-1980s.
Although the company claimed that it did not anticipate any other lawsuits in the same news statement, the corporation put aside an additional $221 million in 2002 for asbestos-related lawsuits. In 2002, the company had more than 62,000 pending asbestos lawsuits.
Georgia is home to 13 military bases and several Federal buildings. These military and federal workplaces have been found to contain asbestos.
Many manufacturing plants also used asbestos. In 1989, the Keebler Company in Atlanta was responsible for exposing thousands of workers to asbestos fibers after the Centers for Disease Control (CDC) determined that an oven in one of the company's plants was releasing the harmful fibers into the air.
Other Job Sites Associated with Asbestos in Georgia
Charmin Paper Products Company
Coats & Clark, Inc.
Cobb Heating & Air Conditioning
Coil Insulation Company
Firestone Tire and Rubber Company
Georgia Alabama Power Company
Georgia Growers Distilling Company
Georgia Power Company
Herck & Company
J.P. Stevens and Company
Lykes Brothers Inc
Merck & Company, Inc.
Merck Chemical Div
Miller Brewing Company, Inc
Georgia Plywood Corporation
J. P. Stevens & Company
Mohasco Industries Inc.
Southeast Paper Manufacturing Company
Brumby Chair Company
Dobbins Air Force Base
Georgia Manufacturing and Public Service Company
Kennesaw Mills Company
Kerby Saunders Incorporated
Mckenney's, Inc.
Mead Container Packaging
Mead Paper Company
Mechanical Associates
Merillat Industries
Metropolitan Eye Hospital
Miss Georgia Dairies
Hickory Lake Apartments (Smyrna)
Lawrenceville High School
Jekyll Island Historical Power Plant
Cowboys (Kennesaw)
How Hard Is it to Win an Asbestos Case in Georgia?
The Georgia Supreme Court mandated new restrictions in 2005 that make filing and winning an asbestos-related lawsuit more challenging for victims:
In the past asbestos victims had to prove that asbestos was a contributing factor to their disease, but now it must also be proven to be a substantial contributing factor and the primary cause of a disease.
A medical report must be presented, approved by a physician, that states the victim's disease did indeed come from asbestos exposure. This rule applies to all asbestos-related diseases except for mesothelioma.
A physician must also verify that it has been at least 15 years have passed between the victim's first exposure to asbestos and the diagnosis.
Victims can only file if they are currently a resident of Georgia and/or were a resident at the time of asbestos exposure.
What Are Georgia's Asbestos Laws?
The Environmental Protection Division (EPD) of the Georgia Department of Natural Resources (DNR) is responsible for the state governing laws on asbestos and asbestos abatement projects in Georgia.
Rule 391-3-4-.04 (8) of the Georgia Department of Natural Resources Rules mandates that any "asbestos-containing waste" must be transported for disposal in a state-approved vehicle that has a separate compartment area to transport the asbestos in.
The asbestos must be disposed of in permitted landfills and waste areas within the state.
Each container with asbestos must be sealed tight with the proper warning labels on the front.
All friable asbestos must be "wetted" before removing it from the asbestos abatement project area. The asbestos must remain wet while encapsulating it for proper disposal.
Written notification must be sent to the state within seven days prior to starting any asbestos abatement project in Georgia.
For more detailed information and additional regulations involved in Georgia asbestos abatement, contact the EPD at 404-657-5947 or toll-free at 888-373-5947.
A recent investigation by 11Alive news in Atlanta uncovered issues with the enforcement of these regulations. The news agency found that lawmakers largely defunded the program in 2011.
They also found that the Georgia DNR rarely checks on violations of the state's asbestos laws. Before the defunding, the agency found and acted on numerous violations. This lack of accountability puts residents at risk of harmful asbestos exposure and leads to more lawsuits.
Getting Medical Help in Georgia
Victims dealing with an asbestos-related disease and finding the best mesothelioma treatments can be a daunting task. The National Cancer Institute (NCI) makes this process easier by appointing worthy care centers and hospitals as NCI-designated facilities.
The Winship Cancer Institute at Emory University (WCI) is an NCI-designated care center with researchers, physicians, cancer experts, and healthcare specialists that focus on mesothelioma and other asbestos-related diseases.
It's important to seek mesothelioma treatment from a care center specializing in asbestos-related diseases. A typical small family clinic or a general practitioner usually doesn't have the expertise and knowledge of a physician specializing in asbestos cancer.
Georgia Statute of Limitations on Mesothelioma and Asbestos Cases
Under Ga. Code Ann. § 9-3-20 et seq., plaintiffs filing an asbestos-related lawsuit in the state of Georgia must file within two years of the time of diagnosis or within two years of when the illness was discovered.
Wrongful death lawsuits follow the same two-rule; the lawsuit must be filed within two years of the date of the victim's death.
Georgia allows asbestos-related cases to be consolidated as defined in Rule 42 (a) of the Federal Rules of Civil Procedure.
Getting Legal Help in Georgia
As previously mentioned, if you've been diagnosed with mesothelioma, asbestos-related lung cancer, or asbestosis, you may be entitled to compensatory damages. Don't forget to fill out our form to get our free Financial Compensation Packet, filled with information on the experienced asbestos and mesothelioma attorneys in your area. For questions and assistance, feel free to contact us at 800-793-4540.
FREE Financial Compensation Packet
Info on law firms that will recover your

highest compensation

Learn how to get paid in 90 days
File for your share of $30 billion in trust funds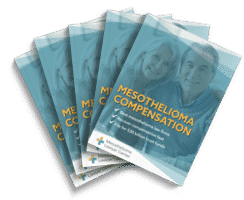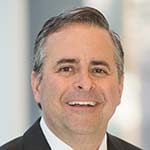 Paul Danziger grew up in Houston, Texas and earned a law degree from Northwestern University School of Law in Chicago. For over 25 years years he has focused on representing mesothelioma cancer victims and others hurt by asbestos exposure. Paul and his law firm have represented thousands of people diagnosed with mesothelioma, asbestosis, and lung cancer, recovering significant compensation for injured clients. Every client is extremely important to Paul and he will take every call from clients who want to speak with him. Paul and his law firm handle mesothelioma cases throughout the United States.