Columbus Mesothelioma Lawyer
Page Updated on January 15, 2022
Columbus' industrial history includes employers and companies that used asbestos and subsequently exposed workers to the deadly mineral. If you've been diagnosed with an asbestos illness, an experienced Columbus mesothelioma lawyer can help you fight for justice.
If you or a loved one have been diagnosed with mesothelioma, asbestos-related lung cancer, or asbestosis, you may be entitled to substantial compensation. We invite you to fill out our form today for a free Financial Compensation Packet, filled with information about experienced mesothelioma lawyers in Columbus, how to get paid in 90 days, how to file an asbestos trust fund claim, and much more.
FREE Financial Compensation Packet
Info on law firms that will recover your

highest compensation

Learn how to get paid in 90 days
File for your share of $30 billion in trust funds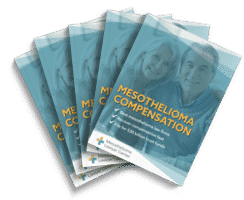 Free

Financial Compensation Packet
Info on law firms that will recover your

highest compensation

Learn how to get paid in 90 days
File for your share of $30 billion in trust funds
Columbus Asbestos Facts
Columbus and Franklin County had nearly 650 deaths from mesothelioma and other rare asbestos illnesses between 1999 and 2017.
Manufacturing of construction materials, chemicals, pesticides, and fertilizers contributed significantly to asbestos exposure in Columbus workers.
A mineral and fertilizer processing plant outside of Columbus received shipments of asbestos-tainted vermiculite from Libby, Montana.
Beer Breweries in Columbus
Columbus has had a strong presence in beer brewing and manufacturing since the 1850s.
German immigrants founded many breweries in Columbus, including August Wagner Breweries, Capitol Breweries, L. Hoster Brewing Company, and more.
Workers at breweries were exposed to asbestos. It was used in much of the machinery and structures of breweries. Asbestos was prized at the time for its affordability, ease of use, and resistance to heat and fire.
Owens Corning Corporation
Owens Corning is one of the world's largest manufacturers of fiberglass, insulation, resins, shingles, roofing products.
One of the company's biggest achievements was the 1932 discovery of an efficient way to make glass fibers. This development made Columbus a center for manufacturing.
Thousands of Owens Corning employees worked around asbestos daily. Owens Corning used asbestos in a variety of products, including insulation, side panels, roofing material, fiberglass, cement, and more.
In fact, Owens Corning was one of the first companies to manufacture fiberglass insulation containing asbestos.
The first lawsuit against Owens Corning over asbestos came in 1978. Two workers filed a mass lawsuit on behalf of themselves and 5,000 other former Owens Corning workers.
The plaintiffs claimed Owens Corning and other asbestos manufacturers knew and hid health risks from workers.
In 1997, another lawsuit was filed against Owens Corning in Florida when former worker, Deward Ballard, developed mesothelioma after prolonged asbestos exposure at one of the company's work sites.
Ballard was awarded over $30 million when the jury agreed that that the company hid information regarding the dangers of asbestos for more than 30 years.
In 2000, Owens Corning filed Chapter 11 bankruptcy after more than 240,000 asbestos-related lawsuits were filed against the company.
In 2006, the Owens Corning Fiberglass Asbestos Personal Injury Trust was created. The company funded the trust with $7 billion. By 2008, it had already awarded $361 million to claimants.
O.M. Scott and Sons Company
Just outside of Columbus, the O.M. Scott and Sons Company processed vermiculite. Today it is the Scotts Miracle-Gro Company and makes fertilizers and pesticides.
The Agency for Toxic Substances and Disease Registry reports that the site processed vermiculite, a mineral, between 1967 and 2001. During this time it received more than 400,000 tons of asbestos-contaminated vermiculite from the mines in Libby, Montana.
The report indicates that former workers were exposed to hazardous levels of asbestos. Their families may also have been exposed.
Columbus Job Sites and Buildings with Known Asbestos
Schools
Linmoor Middle School
Columbus St. School
Ohio State University
Parsons Elementary School
Hospitals
Columbus State Hospital
Mercy Hospital
Mount Carmel Hospital
Riverside Hospital
White Cross Hospital
Asbestos Products and Chemical Works
Asbestos Service Company
Ashland Chemical
GFS Chemical Company
Momentive Chemical
Gahanna Usalco Plant
Ohio Chemical Services, Inc.
Avantec
Columbus Chemical Industries
Historic Places
Ohio Institution for Feeble Minded Youth
The Hartman Hotel
Columbus Museum of Art
Military Installations
Rickenbacker Air Force Base/Air National Guard Base
Ohio Army National Guard
U.S. Army Department
U.S. Army Reserve Center
U.S. Navy Department
Beightler Armory
U.S. Defense Logistics Agency
U.S. Defense Department
Cancer Centers in Ohio
There are two National Cancer Center Institute (NCI) certified Cancer Centers in the state of Ohio that provide medical treatment to patients with asbestos-related illnesses such as mesothelioma.
These facilities have qualified specialists in the fields of oncology, radiology, and surgery.
Ohio State University Comprehensive Cancer Care Center
James Cancer Center and Solove Research Institute
300 West 10th Avenue, Suite 159
Columbus, OH 43210
(614) 293-5066
Outside Ohio, dial 1-800-293-5066
Case Comprehensive Cancer Care Center
11100 Euclid Ave., Wearn 151
Cleveland, OH 44106
(216) 844-8797
Getting Legal Help in Columbus
Don't forget to fill out our form to get our free Financial Compensation Packet, filled with information on the experienced asbestos and mesothelioma attorneys in your area. If you need additional assistance, contact us 800-793-4540.
FREE Financial Compensation Packet
Info on law firms that will recover your

highest compensation

Learn how to get paid in 90 days
File for your share of $30 billion in trust funds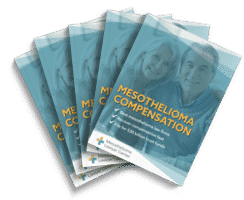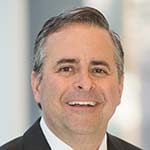 Paul Danziger grew up in Houston, Texas and earned a law degree from Northwestern University School of Law in Chicago. For over 25 years years he has focused on representing mesothelioma cancer victims and others hurt by asbestos exposure. Paul and his law firm have represented thousands of people diagnosed with mesothelioma, asbestosis, and lung cancer, recovering significant compensation for injured clients. Every client is extremely important to Paul and he will take every call from clients who want to speak with him. Paul and his law firm handle mesothelioma cases throughout the United States.