Owens Corning Corporation
Page Updated on August 04, 2020
Owens Corning Corporation is a residential and commercial building materials manufacturer based out of Toledo, Ohio. Although the company is one of the leading businesses in its industry, its prior long use of asbestos led to thousands of mesothelioma lawsuits and other asbestos-related claims.
With more than $30 billion currently set aside in trust funds, you may qualify for substantial compensation if you've been diagnosed with mesothelioma, asbestosis, or asbestos-related lung cancer. We invite you to fill out our form today for a free Financial Compensation Packet, filled with information about experienced mesothelioma lawyers in your area, how to get paid in 90 days, how to file an asbestos trust fund claim, and much more.
Free

Financial Compensation Packet
Info on law firms that will recover your

highest compensation

Learn how to get paid in 90 days
File for your share of $30 billion in trust funds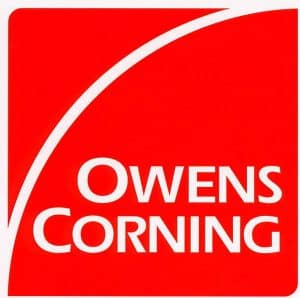 Owens Corning Corporation History
According to its official site, Owens Corning started from a gas-building blocks experiment that brought out a surprising new way to create commercial quantities of fiberglass boards.
In addition to launching a new creation, the newly-created product also launched the business now known as Owens Corning.
In October 1938, the company officially opened the Owens-Corning Fiberglas Corporation, a spin-off of Corning Glass and Owens-Illinois.
During the World War II housing bubble, the need for fiberglass reached massive heights. This, of course, was good news for Owens Corning as business picked up tremendously.
During that time, the company became the leading fiberglass and insulation company in the nation.
As 1952 approached, Owens Corning went public, which brought in additional customers and profits. The company continued its success throughout the next several decades, until the 1990s, when it saw an approaching decline.
In order to boost its sales back up, in 1997, Owens Corning bought the Fibreboard Corporation. Yet, the purchase included taking on Fibreboard's string of asbestos-related lawsuits.
Owens Corning used excessive amounts of asbestos in products. The Fibreboard Corporation also used large amounts of asbestos in its older products.
The combination of the influx of asbestos-related lawsuits eventually resulted in Owens Corning filing for Chapter 11 bankruptcy.
Owens Corning Asbestos Lawsuit and Bankruptcy
Facing more than 200,000 asbestos-related cases, Owens Corning filed for Chapter 11 bankruptcy in 2000.
When the coming came out of bankruptcy in 2006, the company established the Owens Corning Fibreboard Asbestos Personal Injury Trust, which compensates all asbestos-related claimants for both Owens Corning and the Fibreboard Corporation.
Owens Corning Asbestos Products
Owens Corning was responsible for the manufacture of numerous asbestos-containing products, including the following:
Kaylo heat insulating block
Kaylo pipe insulation
Kaylo duct insulation
Kaylo equipment insulation
Kaylo cold storage systems
Kaylo insulating roof tile
One Cote Cement
Occupations Affected by Owens Corning
Hundreds of different industries were supplied with Owens Corning asbestos products, leading to workers in various occupations developing sinister diseases.
The following is among some of the many occupations affected:
Brake Line Repairmen; Shoe Installers
Burners and Burner Helpers
Insulators
Millwrights
Laggers
Pipe Coverers, Welders, and Insulators
Plumbers
Sheet Metal Workers
Boiler Coverers, Inspectors, and Insulators
Car Loaders
Crush Operators
Heavy Equipment Operators
Drillers
Dryer Operators
Boiler Makers
Assembly Workers, and more
Additional Resources and Help for Asbestos Victims
Remember, if you've been diagnosed with mesothelioma, asbestosis, or asbestos-related lung cancer, there is a good chance you'll qualify for considerable compensation. Remember to fill out our form to get your free Financial Compensation Packet, with information on asbestos and mesothelioma lawyers in your area.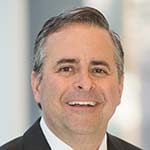 Paul Danziger grew up in Houston, Texas and earned a law degree from Northwestern University School of Law in Chicago. For over 25 years years he has focused on representing mesothelioma cancer victims and others hurt by asbestos exposure. Paul and his law firm have represented thousands of people diagnosed with mesothelioma, asbestosis, and lung cancer, recovering significant compensation for injured clients. Every client is extremely important to Paul and he will take every call from clients who want to speak with him. Paul and his law firm handle mesothelioma cases throughout the United States.