Louisiana Mesothelioma Lawyer
Page Updated on July 12, 2023
According to the National Center on Health Statistics, Louisiana ranks 18th in the nation for the most asbestos-related deaths and currently has 3,886 asbestos-related deaths. Those who got sick are now fighting back and taking legal action with the help of experienced Louisiana mesothelioma lawyers.
If you or a loved one have been diagnosed with mesothelioma, asbestos-related lung cancer, or asbestosis, you may qualify for substantial compensation. Fill out our form to receive our free Financial Compensation Packet. Our packet is loaded with information on experienced mesothelioma attorneys in Louisiana, how to file a claim for asbestos trust funds, how to get paid in 90 days, and more.
FREE Financial Compensation Packet
Info on law firms that will recover your

highest compensation

Learn how to get paid in 90 days
File for your share of $30 billion in trust funds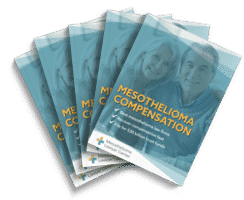 Free

Financial Compensation Packet
Info on law firms that will recover your

highest compensation

Learn how to get paid in 90 days
File for your share of $30 billion in trust funds
We assist asbestos victims and their families in all Louisiana cities, such as:
New Orleans, Baton Rouge, Shreveport, Metairie, Lafayette, Lake Charles, Kenner, Bossier City, Monroe, Alexandria, Houma, Marrero, New Iberia, Laplace, Central, Slidell, Prairieville, Terrytown, Ruston, Harvey, Bayou, Cane, Hammond, Sulphur, Shenandoah, Natchitoches, Chalmette, Gretna, Estelle, Opelousas, Zachary, Thibodaux, Pineville, Baker, Belle, Chasse, River Ridge, Crowley, West Monroe, Minden, Claiborne, Abbeville, Bayou, Blue, Luling, Mandeville, Morgan City, Moss Bluff, Woodmere, Bogalusa, Destrehan, Jefferson, Bastrop, DeRidder, Gardere, Timberlane, Eunice, Gonzales, Raceland, Jennings, Denham, Springs, Waggaman, Youngsville, Reserve, Merrydale, Fort Polk, South Broussard, Covingto,n Harahan, St. Rose, Scott, Westwego, Carencro, Breaux Bridge, Rayne, Prien, Oak Hills Place, Lacombe, Galliano, Oakdale, Donaldsonville, Franklin, Bridge City, Eden Isle, Ville Platte, Schriever, Tallulah, Larose, Village St. George, Plaquemine, Old Jefferson, St. Gabriel, Ponchatoula, Leesville, Meraux, Walker, Patterson, St. Martinville, Red Chute, Inniswold, Violet, Chackbay, Brownfields, and more.
Louisiana Asbestos Statistics
There were 5,092 deaths from asbestos exposure in Louisiana between 1999 and 2017.
These included 927 mesothelioma deaths and 491 asbestosis deaths.
Jefferson Parish, including New Orleans, has the highest asbestos-related death rate in the state.
According to the National Center for Health Statistics (NCHS), Louisiana ranks 16th in the nation for the highest fatality rates due to mesothelioma and 18th in the nation for other asbestos-related deaths.
Do I Need a Louisiana Mesothelioma Lawyer?
Yes, if you have been diagnosed with mesothelioma, talk to a lawyer as soon as possible. The main reason people sue for mesothelioma is to seek compensation. This is a costly illness, and it should have been prevented. The companies that exposed you to asbestos can and should be held accountable.
Your lawyer will use experience and resources to prove that companies negligently exposed you to asbestos and that this caused your mesothelioma. Proving this is complicated, so you need an experienced attorney backed by a large law firm with investigators, medical experts, and more.
About Mesothelioma Lawsuits in Lousiana
You need a mesothelioma lawyer to take action against the companies that exposed you to asbestos. Choose an experienced Louisiana attorney who has represented and won for clients like you. They can help you make a claim or file a lawsuit and give you the best chance of recovering monetary damages.
Types of Asbestos Claims and Lawsuits
Your lawyer will review your case and determine which types of claims or lawsuits you are eligible for:
Most lawsuits are settled out of court. If negotiations fail, the case may go to court, where a jury renders a verdict. If companies that exposed you to asbestos went bankrupt, you cannot sue, but you can make a claim with an asbestos trust fund.
If you served in the military, you might have been exposed to asbestos during your service. This entitles you to VA healthcare and other benefits, such as monthly disability payments.
How Long Does it Take to Settle a Mesothelioma Lawsuit?
There is a lot of variation in the duration of an asbestos lawsuit. It is faster to settle than to go to trial, which is why many lawyers choose this option for their clients. It could take years if your case goes to trial.
How Much Compensation Can I Expect?
Every case is different. One important reason to rely on an expert asbestos attorney is that they can maximize the compensation you are entitled to. Compensation amounts depend on several factors:
Past and future medical expenses
The severity of your illness
Home care and travel expenses
Lost wages
Pain and suffering
The extent of liability of the asbestos companies involved
Average asbestos settlement amounts are between $1 and $1.4 million. Jury awards are usually higher but are not guaranteed. Asbestos trust fund claims are usually less.
Louisiana is actually a "pro-victim" state in many instances. For example, a former mechanic received a $3 million award settlement in 2013 in a Louisiana mesothelioma lawsuit.
Where Was I Exposed to Asbestos in Louisiana?
Most asbestos exposure in Louisiana and other states occurred on the job. Several important industries in the state have a history of asbestos use. They are responsible for most of the exposure that has occurred in Louisiana.
Oil Refining
Oil refinery workers in Louisiana are at risk of developing mesothelioma and other asbestos-related diseases. Most oil refineries in Louisiana used asbestos in pipes, tanks, machinery, and equipment. Many oil refinery companies operate here since Louisiana is situated on the Gulf of Mexico.
Salt Mining
The salt mining business was another industry known for heavy asbestos use. One company, in particular, Breaux Bridge's Cargill, used asbestos to help purify salt. Many workers at Cargill were exposed to the harmful fibers for years.
Vermiculite Processing
Another source of asbestos use came from the W.R. Grace & Company's New Orleans facility. W.R. Grace is notorious for asbestos use as it was a significant vermiculite processing business.
In New Orleans, the site processed over 140,000 tons of vermiculite. Workers were at risk, and local area residents may have also been exposed.
Chemical Plants
Another big industry in Louisiana is chemical manufacturing. Like many other industries, chemical plants once used asbestos in many components and processes.
Most uses of asbestos in industrial manufacturing have been banned. An exception to this is chlor-alkali plants, which still use asbestos as part of the process. The plants make chlorine, hydrogen, and sodium hydroxide. There are four chlor-alkali plants in Louisiana:
Occidental Chemical Corporation, Covent
Occidental Chemical Corporation, Taft
Olin Corporation, Plaquemine
Westlake Chemical Corporation, Plaquemine
Shipbuilding
With its strategic location on the Gulf of Mexico, Louisiana has always been home to thriving shipping, shipbuilding, and port industries. At one time, ships were constructed with asbestos in nearly every component.
Workers most affected by asbestos in ships built them, installed asbestos insulation, or made repairs that disrupted asbestos. Also at serious risk were members of the U.S. Navy who worked on ships.
Other Job Sites Associated with Asbestos in Louisiana
Alexandria Street Railway Company
Arkansas Oak Flooring Company
Bentley Hotel, Inc.
Central Louisiana Electric Company Inc
City Electric Light & W.W.
City of Alexandria Electric Light Dept.
Dg Hunter Steam Plant
Louisiana Pacific Corp
Missouri Pacific R.R.
Oil Field Scrap & Equipment Company
Proctor and Gamble Manufacturing Company
Red River Cotton Oil Company, Inc.
Roberts Hardware & Supply
Roland Construction Company
Roy O. Martin Lumber Company
Placid Refining
Poplar Grove Factory and Refining Company
Smithfield Sugar
Westover Sugar Factory
B & B Engineering & Supply Company
Barnard & Burk Industrial
Baton Rouge Charity Hospital
Baton Rouge City Docks
Baton Rouge Elec Company
Best Manufacturing Company Inc
Big Cajun Power Station
Bolton Company
Grace Chemical Research
Grant Chemical Plant
Gulf States Utilities Company
Hbm River Plant
Hercules Inc
Herrin Transfer & Warehouse Company, Inc.
Hullinghorst Industries, Inc.
Humble Oil & Refining Company
Insulation Engineers, Inc.
JTT Warehouse
Kaiser Aluminum & Chemical Corporation
Alcorn Combustion
Bogal USA Paper Mill
Delta Southern
Firestone Tire Plant (Sulphur)
Ford Bacon & Davis Company
Gaylord Container Corporation
General Motors (Shreveport)
Peoples Utility Company
Louisiana Laws That Affect Asbestos Cases
State laws determine how lawsuits and claims proceed. Your lawyer can explain how they impact your case.
Secondhand Asbestos Exposure
Secondhand asbestos exposure has occurred in the past when a worker inadvertently brought fibers of asbestos into the home. The fibers clung to hair and clothing and exposed family members. Some of these people got sick through secondhand exposure, often wives who laundered their husbands' work clothes.
Louisiana recognizes take-home duty for secondhand asbestos exposure. This means that, legally, companies have a duty to warn workers and their family members of the risks of secondhand exposure.
Not all states recognize take-home duty. Because Louisiana does, it allows these special victims of asbestos exposure to sue for damages.
Statute of Limitations
The statute of limitations is a deadline for filing a personal injury or wrongful death lawsuit.
La. Civil Code § 3492 et seq. mandates that a one-year statute of limitations must be followed for plaintiffs who wish to file an asbestos-related lawsuit.
The one-year limit begins from the time the illness was diagnosed.
Wrongful death cases must be filed within a year of the victim's actual date of death.
Louisiana Asbestos Safety Laws
The Louisiana Department of Environmental Quality enforces the state's asbestos laws:
Contractors must be certified and trained by an approved Louisiana training center/school before working on any asbestos abatement projects.
Asbestos must be disposed of properly in one of Louisiana's approved landfills. Disposal packaging must be visibly marked as dangerous and disposed of immediately upon inspection at the appropriate landfill.
Notification must be written to the state prior to an asbestos abatement project.
Friable asbestos is the riskiest type of asbestos and must be completely wetted before starting an asbestos abatement project in Louisiana.
As with most states, written notification needs to be sent to the state prior to asbestos removal and disposal and during any building renovations and/or demolitions.
For more information, contact the Louisiana DEQ's Office of Environmental Service at 225-219-0789.
Where Can I Get Treatment for Asbestos Diseases in Louisiana?
Obtaining the best mesothelioma treatment is essential, which means finding a specialist in asbestos-related diseases.
An NCI (National Cancer Institute) designation for a medical facility tells you that it is known for its specialized focus, research, treatment options, and new technologies.
The Mary Bird Perkins Care Center in Baton Rouge, for instance, is an NCI-designated care center with mesothelioma and other asbestos-related disease specialists on staff. It has six campuses in Oklahoma also, including the Proton Campus in Oklahoma City.
Another important center for cancer care in Louisiana is the Gayle and Tom Benson Cancer Center in New Orleans. A part of the Ochsner Medical Center, it includes a multidisciplinary lung cancer clinic that treats mesothelioma patients.
Getting Legal Help in Louisiana
Remember, if you or a loved one have been exposed to asbestos and developed mesothelioma, asbestos-related lung cancer, or asbestosis, you may be entitled to significant compensation for lost wages, pain and suffering, medical bills, loss of enjoyment, emotional stress, and more. Remember to fill out our form to get your free Financial Compensation Packet, with information on experienced asbestos and mesothelioma lawyers in your area. If you have questions or need assistance, contact us toll-free at 800-793-4540.
Lawrence G. Gettys has over 20 years of litigation experience and focuses on cases involving asbestos exposure, such as malignant mesothelioma cases. He has been instrumental in winning major verdicts for asbestos victims as a member of the Waters, Krauss & Paul law firm. Working from the Baton Rouge, Louisiana office, Gettys is admitted to practice in Louisiana and Texas, as well as several federal courts.