Page Updated on August 16, 2023
Contact a Utah mesothelioma lawyer to hear about your legal rights if you've been injured by asbestos. Although Utah is home to several naturally-occurring asbestos deposits, most asbestos-related diseases and deaths stem directly from prolonged exposure to asbestos in the workplace.
If you've been diagnosed with mesothelioma, asbestos-related lung cancer, or asbestosis, you may be entitled to considerable compensation. We invite you to fill out our form today for a free Financial Compensation Packet, filled with information about experienced mesothelioma lawyers in Utah, how to get paid in 90 days, how to file an asbestos trust fund claim, and much more.
FREE Financial Compensation Packet
Info on law firms that will recover your

highest compensation

Learn how to get paid in 90 days
File for your share of $30 billion in trust funds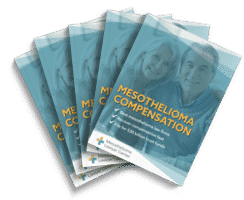 Free

Financial Compensation Packet
Info on law firms that will recover your

highest compensation

Learn how to get paid in 90 days
File for your share of $30 billion in trust funds
We offer assistance to all cities and towns in Utah, such as:
Salt Lake City, West Valley, Provo, West Jordan, Orem, Sandy, Ogden, St. George, Layton, Millcreek, Taylorsville, South Jordan, Lehi, Logan, Murray, Draper, Bountiful, Riverton, Roy, Spanish Fork, Kearns, Pleasant Grove, Cottonwood Heights, Tooele, Springville, Midvale, Clearfield, Cedar City, Kaysville, Magna, American Fork, Holladay, Herriman, Syracuse, South Salt Lake, Eagle Mountain, Saratoga Springs, Washington, Farmington, Clinton, Payson, Brigham, North Ogden, North Salt Lake, Highland, South Ogden, Centerville, Hurricane, Heber, West Haven, Woods Cross, Lindon, Smithfield, Vernal, Cedar Hills, Alpine, West Point, Santaquin, North Logan, Grantsville, Washington Terrace, Mapleton, Pleasant View, Riverdale, Price, Bluffdale, Park City, Hooper, Tremonton, Summit Park, Hyrum, Richfield, Ivins, Providence, Salem, Roosevelt, Santa Clara, South Weber, Ephraim, Farr, West Plain City, Snyderville, Enoch, Nibley, Harrisville, Fruit Heights, Nephi, Erda, West Bountiful, White City, Sunset, Moab, Stansbury Park, Perry, Kanab, Midway, La Verkin, Hyde Park, Morgan, Blanding, and more.
Utah Asbestos and Mesothelioma Statistics and Facts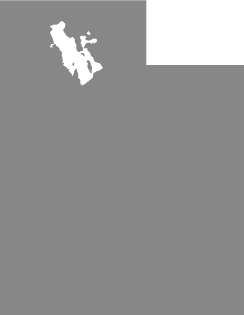 According to the National Center for Health Statistics (NCHS), Utah ranks 25th in the United States for mesothelioma deaths.
Salt Lake County has had the most asbestos deaths.
Between 1999 and 2017, there were 1,593 asbestos-related deaths in the state, 559 of which were in Salt Lake County.
In 2007, the Utah Department of Health issued a Neighborhood Health Alert to Salt Lake City residents after two processing plants, Vermiculite Intermountain and Intermountain Products, were found to still contain asbestos.
Facts About Mesothelioma and Asbestos
Approximately 3,000 people are diagnosed with mesothelioma every year in the U.S. The only known cause of mesothelioma is asbestos exposure. Most people with asbestos illnesses were exposed on the job.
The most common form of mesothelioma is pleural. It develops in the tissue around the lungs many years after inhaling tiny asbestos fibers. Pleural mesothelioma causes shortness of breath, coughing, and chest pains. A less common form of mesothelioma is peritoneal and forms in the abdomen.
What Can a Utah Mesothelioma Lawyer Do for Me?
If you have mesothelioma, it is important to talk to an asbestos attorney as soon as possible. They can determine if you have a case, explain your legal options, and help you take steps to get compensation.
There are several benefits to working with an experienced mesothelioma lawyer in Utah:
Get a free, no-obligation case review
Learn more about your options
Have an expert on asbestos backing your case
Get solid evidence that companies negligently exposed you to asbestos
Get the best chance of recovering maximum compensation
Work with someone who is compassionate and understanding about your illness
Am I Eligible to File a Mesothelioma Claim in Utah?
A lawyer who specializes in asbestos lawsuits can answer this question. Generally, if you have mesothelioma, you are entitled to make a claim and to seek compensation.
Mesothelioma is almost always caused by negligent asbestos exposure. This means you can hold asbestos companies responsible for your illness and force them to pay.
Types of Mesothelioma Claims
Your lawyer will explain all of your options for seeking compensation for past asbestos exposure. You could be eligible for one or more of the following:
Where Was I Exposed to Asbestos in Utah?
If you have mesothelioma, you were most likely exposed to asbestos in the workplace. Many industries used asbestos and harmed workers. These are just some examples of industries and locations that could have exposed you to asbestos in Utah.
Mining and Asbestos in Utah
Miners in Utah faced the most significant risk of exposure, illness, and asbestos-related death. They worked in asbestos mines scattered throughout the state and were exposed each day they went to work.
The most common forms of asbestos in Utah mines are actinolite and tremolite.
Vermiculite Processing
Vermiculite is a mineral that is mined and then processed in plants to make various products. Two vermiculite plants in Utah near Salt Lake City received asbestos-contaminated vermiculite from the W.R. Grace mine in Libby, Montana.
The Libby mine shipped thousands of tons of harmful vermiculite to plants around the country through the early 1990s. Anyone who worked at the Salt Lake City plants or even lived nearby could have been exposed to asbestos. The two plants eventually shut down and were abated.
Public Buildings and Asbestos
Many government buildings in Utah are associated with asbestos, including the Salt Lake Jail, the Salt Lake City District Court, and the Salt Lake City Circuit Court.
Additionally, several Utah schools built before the 1980s still have asbestos materials in them. Many of these schools are still in use today and must undergo regular inspections for asbestos to ensure the fibers haven't been disturbed.
Other Job Sites Associated with Asbestos in Utah
Columbia Geneva Steel
Columbia Steel Company
Geneva Steel Company
Geneva Works
U. S. Steel Corporation
United States Steel Corporation
Bingham Consolidated Mining and Smelting Company
Bingham Copper and Gold Mining Company
Bingham Junction
Northgate Business Center
Steiner Corporation
Tesoro Refining Marketing
West One Bank
Whittier Elementary
Bloomington Power Plant
Lakeside Power Plant
Millcreek Power Generation
Gadsby Power Plant
Geneva Steel Mine
Utah Air Quality Board Lawsuit
In 2000, the State of Utah, via the Utah Quality Air Board, was involved in a lawsuit. The state's Environmental Health Division analyzed the ceiling tiles in the Truman Mortenson Family Trust building and found asbestos throughout the tiles.
Almost all of the workers in the building were at risk of exposure and had not been given the proper protective gear.
Under Utah State law, anyone working around asbestos must always have access to hygiene products and must always wear protective clothing and gear provided by the employer.
The workers were also using improper techniques, which worsened exposure risks. Not only were the workers being exposed to asbestos, but citizens in the surrounding areas were running the risk of exposure as well.
Utah's Asbestos Laws
Asbestos laws by state help protect workers today from exposure. Other laws impact how and when asbestos lawsuits proceed.
Utah Statute of Limitations to File an Asbestos Lawsuit
The statute of limitations is a time limit on filing personal injury and wrongful death asbestos lawsuits.
Rights for Secondhand Asbestos Exposure Victims
Secondhand asbestos exposure occurs when someone inadvertently brings asbestos fibers home on their clothing, exposing others in the house. Some of these secondhand exposure victims develop mesothelioma later.
Utah recognizes that companies had a duty to warn workers and their families of the risks of secondhand asbestos exposure. This means that these additional asbestos victims can seek justice and compensation.
Asbestos Trust Fund Transparency
If you plan to file a mesothelioma lawsuit to seek compensation, you must disclose information about trust fund claims. If you receive compensation from a trust fund, a Utah court can reduce a jury award you receive during a lawsuit.
Asbestos Safety Regulations
Utah follows NEPSHA federal regulations regarding the removal process of asbestos material. The Utah Department of Environmental Quality governs state laws.
The state requires contractors to be certified in the asbestos removal process, as well as inspectors specifically used to identify potential areas where asbestos may be located.
The state does allow exemptions in the case of homeowners as well as condominium operators with less than four units.
The state requires a "wetting" process for the removal of asbestos removal, meaning the material must be dampened prior to being secured in containers for safe removal.
For companies and individual contractors specialized in the asbestos removal process, there is an annual recertification fee, as well as refresher training in order to maintain the approval of the state to continue in the removal process.
For additional information, contact:
Utah Department of Environmental Quality
195 North 1950 West
Salt Lake City, UT
Office: 801-536-4440
Utah Mesothelioma Treatment
It's important to find a physician specializing in asbestos-related diseases, as these illnesses are still considered relatively unique in the medical world.
The National Cancer Institute (NCI) helps make this process easier by appointing worthy care centers and hospitals as NCI-designated facilities.
The Huntsman Cancer Institute (HCI), located at the University of Utah in Salt Lake City, is an NCI-designated care center with researchers, physicians, cancer experts, and healthcare specialists focusing on mesothelioma cancer and other asbestos-related diseases.
In addition, HCI is a member of the National Comprehensive Cancer Network (NCCN).
Legal Assistance in Utah
You might be entitled to significant compensation if you or a loved one has been a victim of mesothelioma, asbestos-related lung cancer, or asbestosis. Don't forget to fill out our form to get our free Financial Compensation Packet, filled with information on the experienced asbestos and mesothelioma attorneys in your area. For additional assistance, contact us toll-free at 800-793-4540.
FREE Financial Compensation Packet
Info on law firms that will recover your

highest compensation

Learn how to get paid in 90 days
File for your share of $30 billion in trust funds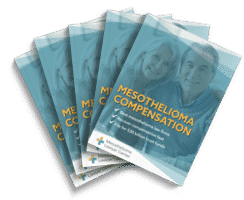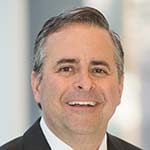 Paul Danziger grew up in Houston, Texas and earned a law degree from Northwestern University School of Law in Chicago. For over 25 years years he has focused on representing mesothelioma cancer victims and others hurt by asbestos exposure. Paul and his law firm have represented thousands of people diagnosed with mesothelioma, asbestosis, and lung cancer, recovering significant compensation for injured clients. Every client is extremely important to Paul and he will take every call from clients who want to speak with him. Paul and his law firm handle mesothelioma cases throughout the United States.