Jackson, Mississippi Mesothelioma Lawyer
Page Updated on July 05, 2023
An experienced Jackson mesothelioma lawyer can help you take legal action and seek compensation if you were harmed by asbestos. Many workplaces in Jackson used asbestos, especially in manufacturing and construction. They put workers at risk of exposure and resulting asbestos illnesses.
If you or a loved one have been affected by mesothelioma, asbestos-related lung cancer, or asbestosis, you may be entitled to substantial compensation. Fill out our form to get a free Financial Compensation Packet. You'll learn about the experienced mesothelioma lawyers in Jackson, how to get paid in 90 days, how to file a claim for the asbestos trust funds, and more.
FREE Financial Compensation Packet
Info on law firms that will recover your

highest compensation

Learn how to get paid in 90 days
File for your share of $30 billion in trust funds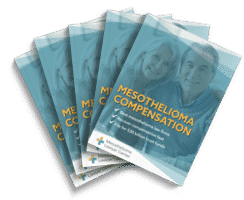 Free

Financial Compensation Packet
Info on law firms that will recover your

highest compensation

Learn how to get paid in 90 days
File for your share of $30 billion in trust funds
Jackson Asbestos Facts
Between 1999 and 2017, nearly 2,400 people in Mississippi died from asbestos-related diseases.
Older buildings in Jackson were often constructed with asbestos and still pose risks to workers and residents today.
A major refining company in Jackson also contributed to asbestos exposure in the city.
About Asbestos and Mesothelioma in Jackson, Mississippi
Mesothelioma is a rare type of cancer with one known cause: asbestos exposure. Many industries common in Jackson in the 20th century used asbestos and exposed workers.
Asbestos materials shed fibers when handled. In the workplace, this results in fibers in the air and dust that workers can inhale or ingest unintentionally. Inside the body, asbestos fibers irritate tissues and cause damage. Cell damage can lead to cancer and other illnesses.
Asbestos exposure causes lung cancer, asbestosis, and two main types of mesothelioma:
Pleural Mesothelioma. Pleural mesothelioma involves tissue around the lungs and causes symptoms like coughing, chest pains, and shortness of breath.
Peritoneal Mesothelioma. This less common form develops in the abdomen and causes abdominal pain, swelling, and gastrointestinal issues.
When Do I Need a Jackson, Mississippi, Mesothelioma Lawyer?
If you have a mesothelioma diagnosis, you were probably exposed to asbestos at work years ago. Contact a mesothelioma lawyer right away. You have a right to seek compensation for negligent asbestos exposure, and a lawyer can help.
Top Mississippi mesothelioma lawyers are often based in Jackson. They are available to give you a free consultation for advice and to answer your questions. If they believe you have a case, they can help you take one or more actions to recover monetary damages:
Choose a Jackson lawyer with experience handling and winning asbestos cases. They should be affiliated with a large law firm with the resources to bring a complicated asbestos lawsuit to a successful conclusion.
Where Was I Exposed to Asbestos in Jackson?
Jackson has long been home to many industries that used asbestos. If you worked in manufacturing, construction, automotive repair, or many other industries, you could have been exposed to asbestos on the job. These are just a few examples.
Ergon Refining
A significant employer in Jackson, Ergon Refining, also known as Ergon Inc., refines, processes, transports, and markets oil and gas. In 1945, the business started as a propane distributing company. It quickly expanded into a booming business with over 2,000 employees.
As with many other companies during the 1900s and until the late 1970s, Ergon Refining relied heavily on asbestos for its fire and heat-resistant properties.
Unfortunately, asbestos at Ergon put workers at risk of exposure and illness. In addition to being used in plants and buildings, asbestos was used in clothing, hard hats, safety gear, benchtops, and more.
Workers in Jackson Still at Risk of Exposure
Asbestos affects workers in a multitude of occupations:
Construction workers
Power plant workers
Pipefitters
Plumbers
Electricians
Insulators
Steelworkers
Mill workers
Electricians
Laborers
Mechanics
Railroad workers
In many cases, workers today are still at risk, not because asbestos is still in use but because it lingers in older buildings. In the last few years, this was illustrated with demolishing old structures in the Fondren neighborhood.
The buildings were being cleared for new construction. The project hit a snag when it was determined that the buildings may have come down without proper asbestos abatement.
Job Sites in Jackson Associated with Asbestos Use
The following buildings and job sites were once associated with asbestos use. These job sites were either constructed using asbestos-containing materials or asbestos was used in products and machinery:
Schools
Blackburn Middle School
Brinkley Middle School
Callaway High School
Green Elementary School
Alexander Hall (Jackson State University)
Power and Light Companies
Rex Brown Power Plant
Jackson Electric Railway Light and Power Company
Mississippi Power Company
Hospitals
Jefferson County Hospital
G.V. (Sonny) Montgomery VA Medical Center
Mississippi Baptist Medical Center
Additional Job Sites
Armstrong Cork Company
Buckeye Cellulose Corporation
Century Manufacturing Company
Enoch Lumber and Manufacturing Company
Entergy Mississippi Inc.
Filtrol Corporation
Harper and Company Inc.
Homer C. Porter & Sons, Inc.
Jackson Steam Laundry
Jackson County Water & Sewage Authority
Mid South Insulation
Mississippi Products and Supply Company
R. Hood and Co.
Jitney-Jungle Incorporated
Filtrol Corporation
Carroll Gartin Justice Building
Cancer Treatment in Jackson
Medical treatment for malignant mesothelioma and other asbestos-related diseases requires specialists with experience in these rare diseases.
There is one comprehensive care center in Jackson. For additional healthcare options, contact the National Cancer Institute at 1-800-4-Cancer.
University of Mississippi Medical Center Cancer Registry: 2500 North State Street, Jackson, Mississippi, 39216, 601-815-5482.
Getting Legal Help in Jackson
Remember, if you've been diagnosed with mesothelioma, asbestos-related lung cancer, or asbestosis, you may qualify for significant compensation. Get our free Financial Compensation Packet for information on the top mesothelioma and asbestos lawyers in your area. For questions and assistance, feel free to contact us at 800-793-4540.
FREE Financial Compensation Packet
Info on law firms that will recover your

highest compensation

Learn how to get paid in 90 days
File for your share of $30 billion in trust funds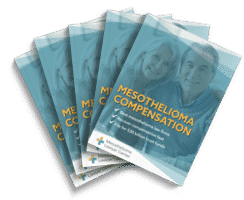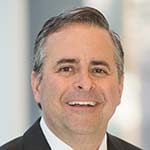 Paul Danziger grew up in Houston, Texas and earned a law degree from Northwestern University School of Law in Chicago. For over 25 years years he has focused on representing mesothelioma cancer victims and others hurt by asbestos exposure. Paul and his law firm have represented thousands of people diagnosed with mesothelioma, asbestosis, and lung cancer, recovering significant compensation for injured clients. Every client is extremely important to Paul and he will take every call from clients who want to speak with him. Paul and his law firm handle mesothelioma cases throughout the United States.