Asbestos Abatement and Safety Regulations
Page Updated on February 19, 2022
Asbestos abatement and safety regulations protect workers and other people from the harmful health effects of asbestos exposure. The laws became necessary once medical experts connected asbestos to illnesses like malignant mesothelioma. Asbestos is not banned in the U.S., but laws restrict its use.
If you suffer from mesothelioma, asbestos-related lung cancer, or asbestosis, you may be eligible for a large amount of compensation. Currently, there is over $30 billion in asbestos trust funds set up for those who have been diagnosed with an asbestos-related illness. Fill out our form to get a free Financial Compensation Packet. You'll learn about the experienced mesothelioma lawyers in your area, how to get paid in 90 days, how to file a claim for the asbestos trust funds, and more.
FREE Financial Compensation Packet
Info on law firms that will recover your

highest compensation

Learn how to get paid in 90 days
File for your share of $30 billion in trust funds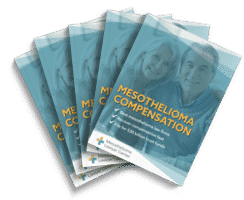 Free

Financial Compensation Packet
Info on law firms that will recover your

highest compensation

Learn how to get paid in 90 days
File for your share of $30 billion in trust funds
Timeline of Asbestos Risks
In 1889, an annual report produced for factories suggests that asbestos had shown signs of health risks.
During the 1900s, Dr. H. Montague Murray connected a young factory worker's death with asbestos after finding fibers of the mineral in his lungs.
In 1924, a British pathologist, Dr. Cook, connected several victims with lung illnesses with prolonged exposure to asbestos. In 1927, he named the disease "asbestosis."
After Dr. Cook's findings, the dangers of asbestos became widespread, followed by an influx of health investigations. After findings determined that at least 25% of textile workers had developed pulmonary fibrosis, asbestos-use regulations were updated and improved.
In the U.S., the first reported asbestos-related death occurred in 1930. However, although the victim's autopsy findings were presented to the Mayo Clinic, the death occurred in South America and the victim was a minor.
In 1930, the Johns-Manville Corporation saw first-hand the risks of asbestos as worker after worker began falling ill. The company requested a confidential medical report to be used internally only. The findings, which were later made public, stated that asbestos dust is extremely dangerous to humans.
In 1933, life insurance determined that at least 29% of the plant workers at Johns-Manville had developed asbestosis. Lawsuits against the company followed.
Several medical brochures, information, and warnings were given to an array of companies in the 1940s. Many companies either ignored the warnings or altered the information. One company, in particular, Owens-Corning, had at least 42 workers fall victims of asbestos, yet did nothing to prevent these illnesses.
In the 1950s, a deluge of companies began removing any sort of reference to asbestos being linked to cancer to any entity they sponsored. Although the medical director of Johns-Manville suggested leaving warning labels on products that contained asbestos, his efforts were unsuccessful.
Cover-ups continued until the 1970s, when the Environmental Protection Agency (EPA) and the Occupational Safety and Health Administration (OSHA) took notice
1971 Clean Air Act
On March 31, 1971, the EPA announced that asbestos is a dangerous and hazardous pollutant. The EPA named asbestos as one of the pollutants in the Clean Air Act (CAA).
Subsequently, in 1973, the EPA announced the Asbestos National Emissions Standards for Hazardous Air Pollutants (NESHAP).
With the new rules, asbestos and the way it was handled had stricter requirements.
For example, any building under demolition that contained asbestos must be thoroughly monitored at all times while following work-related practices such as wetting and removing all asbestos-containing materials. The materials then had to be sealed in tight containers.
During the late 1970s, the EPA took a further step and proposed a ban on all asbestos production and use but failed to follow through after excessive complaints of job loss if asbestos was phased out.
However, after a ten-year study, the EPA announced the ban on asbestos.
1989 Asbestos Ban and Phase Out Rule
Although the EPA planned to ban all asbestos, members of the asbestos community appealed the ban, and it was then overturned in the Fifth Circuit Court of Appeals in New Orleans.
Therefore, although there is still no absolute ban on asbestos, the EPA designed the Asbestos Ban and Phase-Out Rule that placed much stricter regulations.
Under the 1989 Asbestos Ban and Phase Out Rule, several asbestos-containing products were banned, including:
Commercial Paper
Specialty Paper
Corrugated Paper
Rollboard
Flooring Felt
In addition, any new products that didn't previously contain asbestos cannot be produced with the mineral in the future.
Revised Clean Air Act of 1990
NESHAP was revised in 1990 to include the ban of the following asbestos-containing products:
Spray materials that contain more than 1% asbestos used on pipes, conduits, structures, and buildings (spray materials containing more than 1% asbestos can only be used if the material is coated with either a resinous or bituminous binder at that time the spray is applied)
Wet-applied and/or pre-formed asbestos block or pipe insulation
In 1990, OSHA also banned smoking in the workplace, in which asbestos exposure may be a risk.
Moreover, training requirements were added to United States workplaces that assured that workers in nearby areas close to asbestos understand the warning and risks.
2002 Asbestos Fact Sheet
In 2002, OSHA released a detailed asbestos fact sheet nationwide, depicting the hazards and dangers of asbestos.
OSHA distributed the fact sheet to schools, job sites, hospitals, doctors' offices, and communities all across the nation.
Asbestos Today
According to the September 2004 issue of the American Journal of Respiratory and Critical Care Medicine, asbestos is still a threat to over a million U.S. workers who repair and maintain equipment and buildings, as well as construction workers.
Although most buildings and structures built after the 1980s do not contain asbestos, there is still a small possibility that some may.
Further, some companies also still use asbestos in automotive products such as brake pads, clutches, and gaskets.
If you have been exposed to asbestos, contact a mesothelioma lawyer to learn about your rights and legal options.
Getting Legal Help for Exposure to Asbestos
Don't forget to fill out our form to get our free Financial Compensation Packet, filled with information on the experienced asbestos and mesothelioma attorneys in your area. For additional assistance, contact us at 800-793-4540.
FREE Financial Compensation Packet
Info on law firms that will recover your

highest compensation

Learn how to get paid in 90 days
File for your share of $30 billion in trust funds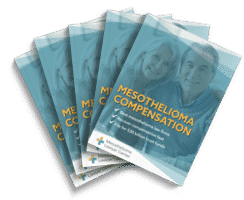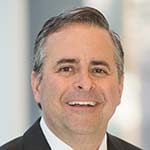 Paul Danziger grew up in Houston, Texas and earned a law degree from Northwestern University School of Law in Chicago. For over 25 years years he has focused on representing mesothelioma cancer victims and others hurt by asbestos exposure. Paul and his law firm have represented thousands of people diagnosed with mesothelioma, asbestosis, and lung cancer, recovering significant compensation for injured clients. Every client is extremely important to Paul and he will take every call from clients who want to speak with him. Paul and his law firm handle mesothelioma cases throughout the United States.