Memphis Mesothelioma Lawyer
Page Updated on July 12, 2020
Memphis in the high-risk category for asbestos-related illnesses after many industries in the city used asbestos in products and equipment. If you've been injured by asbestos, a qualified Memphis mesothelioma lawyer may be able to assist you.
If you or a loved one suffer from mesothelioma, asbestos-related lung cancer, or asbestosis, you may qualify for substantial compensation. Fill out our form to get a free Financial Compensation Packet. You'll learn about the experienced mesothelioma lawyers in Memphis, how to get paid in 90 days, how to file a claim for the asbestos trust funds, and more.
Free

Financial Compensation Packet
Info on law firms that will recover your

highest compensation

Learn how to get paid in 90 days
File for your share of $30 billion in trust funds
Memphis Asbestos Facts
Memphis's industrial economy has led to significant use of asbestos materials and exposure risks for workers.
Between 1999 and 2013 the city and Shelby County reported over 250 deaths related to asbestos exposure.
International Paper Company
The International Paper Company is one of the largest paper and packaging companies in the world. Founded in 1928, it began expanding its reach into the south, and eventually overseas.
The workers at International Paper Company were required to prepare, pulp, bleach, and refine raw paper materials, followed by coating, drying, and cutting.
The majority of the equipment and products used during this process contained asbestos, such as sandpapers, drying machines, and talc.
Additionally, International Paper Company's facilities were constructed with ACMs in places materials such as flooring, countertops, doors, insulation, pipes, boilers, and more.
According to the Centers for Disease Control and Prevention (CDC), the majority of asbestos exposure at most paper mills came from equipment repairs.
Maintenance workers at papers mills have some of the highest risk levels for developing an asbestos-related disease when inspecting and repairing the machinery.
FedEx and Memphis International Airport
The Memphis International Airport, and the city's largest employer, FedEx, recently came together to upgrade sections of the airport. Spending $1.6 billion, the efforts include remediation of asbestos.
A Federal Aviation Administration report from 2017 found that the airport had several buildings with asbestos. Some of the asbestos was friable, meaning it could flake apart easily and cause exposure issues.
Workers in the airport before remediation efforts may have been exposed.
Memphis Businesses and Buildings Associated with Asbestos
Although the International Paper Company is responsible for many asbestos-related illnesses in the area, there are many other businesses in Memphis that put workers at risk of exposure. Some of these sites still contain asbestos materials.
Schools, Hotels, and Hospitals
Baptist Memorial Hospital
Florida Elementary School
Memphis City Schools
The University of Memphis
Methodist Southwest Hospital
Overton High School
St. Francis Hospital
St. Jude High School
St. Joseph Hospital
West Tennessee State Normal School
Chisa Hotel
Hotel Peabody
Gas, Power, and Electric Companies
Equitable Gas Light Company
Memphis Consolidated Gas and Electric Company
Ensley Bottoms Power Station
Plants
Allen Steam Plant
Allen Fossil Plant
Firestone Rubber Plant
Humko Chemical Plant
Oil Companies
Buckeye Cotton Oil Company
M.F.A. Oil Company
Phoenix Cotton Oil Company
Shelby County Cotton Oil Mill
Manufacturing Companies
Cole Manufacturing Company
Memphis Furniture Manufacturing Company
Prest Manufacturing Company
Additional Businesses
AFR Storage Facility
Anderson Tully Lumber Company
A.P. Green
Buckman Laboratories
Buckeye Technologies
Chickasaw Cooperage Company
Chris Fiedler Company
Crescent Laundry and Cleaning Company
Crump Lime & Cement Company
Desoto Hardwood Flooring Company
Firestone Tire & Rubber Company
Forest Products Chemical Company
Gurley Refining Company
Henders Boiler Tank Company
Ivers and Pond Piano Company
Kimberly Clark Corporation
L. D. Powell Company, Inc.
Memphis Furniture Manufacturing Company
Memphis Steam Laundry
Prest Manufacturing Company
Shelby County Administration Building
Tennessee Valley Authority (TVA)
Valley Coal and Ice Company
Mesothelioma Treatment in Memphis
The Baptist Centers for Cancer Care offers cancer patients, including those with mesothelioma and any other asbestos-related illness, innovative treatment options, including stem cell transplantation, chemotherapy, surgery, brachytherapy, radiation therapy, and more.
Baptist Centers for Cancer Care
55 Humphries Drive
Memphis, Tennessee, 38120
901-227-0039
For veterans, the Memphis Veterans Affairs Medical Center offers a wide variety of treatment options for cancer patients.
Specialized research allows Memphis VA physicians to provide expert medical support for mesothelioma patients while utilizing cutting-edge technology, innovative medical techniques, and the latest, state-of-the-art medical equipment.
Memphis Veterans Affairs Medical Center
1030 Jefferson Avenue
Memphis, Tennessee, 38104
901-523-8990
Legal Help in Memphis
Don't forget to fill out our form to get our free Financial Compensation Packet, filled with information on the experienced asbestos and mesothelioma attorneys in your area. For questions and assistance, feel free to contact us at 800-793-4540.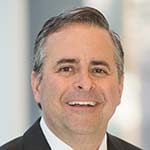 Paul Danziger grew up in Houston, Texas and earned a law degree from Northwestern University School of Law in Chicago. For over 25 years years he has focused on representing mesothelioma cancer victims and others hurt by asbestos exposure. Paul and his law firm have represented thousands of people diagnosed with mesothelioma, asbestosis, and lung cancer, recovering significant compensation for injured clients. Every client is extremely important to Paul and he will take every call from clients who want to speak with him. Paul and his law firm handle mesothelioma cases throughout the United States.