Austin Mesothelioma Lawyer
Page Updated on January 16, 2020
Situated in Travis County, Austin's economy primarily comes from the technology, education, medical, and pharmaceutical industries. The construction business is also predominant and during its rapid growth during the 1970s and 80s, many residential homes, commercial buildings, and facilities were created. As with most other cities during the peak use of asbestos, numerous companies in Austin relied heavily on the dangerous mineral for its insulation and fire-resistant properties.
If you or a loved one have mesothelioma, asbestos-related lung cancer, or asbestosis, you may be eligible for a large amount of compensation. Fill out our form to receive our free Financial Compensation Packet. Our packet is loaded with information on leading mesothelioma attorneys in Austin, how to file a claim for asbestos trust funds, how to get paid in 90 days, and more.
Fuller-Austin Asbestos Settlement Trust
Fuller-Austin Inc., established in 1962, was an insulation company that installed, distributed, and sold asbestos-containing materials (ACMs) throughout Texas, including the Austin area. Several gas plants, refineries, and power plants in Austin used Fuller-Austin's insulation. In 1974, the company stopped using asbestos and asbestos started removing ACMs.
By the time asbestos use ceased, there were so many workers affected by exposure to asbestos who filed lawsuits, that the company went into bankruptcy in 1998. Consequently, a bankruptcy fund was set up for future victims. The fund is set up for an estimated 77,000 asbestos-related claimants.
Holly Power Plant
Holly Steel Power Plant, located in East Austin, has been a source of concern Austin residents for several years. In 2007, the plant was officially closed down after residents continuously complained about the health hazards of living around the plant, which has been associated with high asbestos use. In May of 2013, crews began tearing the power plant down.
However, the project was extended after more asbestos was found during the demolition. According to TRC Environmental, the company hired to demolish the plant, there were several internal areas of the plant that contained asbestos that was not previously marked.
Although the demolition provided a sense of safety to Austin residents, a lot of employees and contractors faced daily exposure to the harmful fibers of asbestos from 1965 until its early 1990s shutdown.
Additional Sites with Known Asbestos
Thousands of Austin businesses, ranging from power plants, steel mills, paper mills, and more used asbestos for numerous decades, putting the lives of many people at risk.
Many Austin public buildings were also associated with heavy usage of asbestos during their construction. Most of these buildings are still open today, but must adhere to strict federal and state guidelines in order to promote safety and leave asbestos undisturbed:
Schools
Cunningham Elementary School
David Crockett High School
Govalle Elementary School
Gullett Elementary School
Harris Elementary School
J.E. Pierce Middle School
Jones Road Elementary School
Odom Elementary School
Allen Middle School
Anderson High School
Manor High School
Manor Elementary School
Huston-Tillotson College
University of Texas
Travis High School
Travis Heights Elementary School
Hospitals
Austin State School Hospital
St. David's Medical Center
Scottish Rite Dormitory
Additional Public Buildings
Austin City Auditorium
Crestview Baptist Church
Austin Governor's Mansion
Harvey Smith Building
Memorial United Methodist Church
Saint John's Methodist Church
Saint Teresa's Parish
South Austin Recreation Center
Austin State Capitol Building
Texas Department of Mental Health
Texas State Library
Texas School For The Blind
Getting Medical Help Around Austin
Look for asbestos-related treatment provided by cancer care facilities backed by the National Cancer Institute (NCI). Although there are no NCI-designated facilities located in Austin, there are a few options within the state of Texas, including:
Cancer Therapy & Research Center: University of Texas Health Science Center, 7979 Wurzbach Road, Urschel Tower, Room U627, San Antonio, Texas, 78229, 1-800-340-2872
Harold C. Simmons Cancer Center: University of Texas Southwestern Medical Center, 2201 Inwood Drive, Dallas, Texas, 75390, 1-866-460-4673
Getting Legal Help
If you've been exposed to asbestos and have mesothelioma, asbestos-related lung cancer, or asbestosis, remember that you may qualify for significant financial compensation. Remember to fill out our form to get your free Financial Compensation Packet, with information on top asbestos and mesothelioma lawyers in your area. For additional assistance, contact us at 800-793-4540.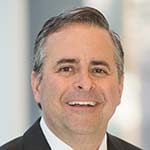 Paul Danziger is the founder of Mesothelioma Lawyer Center, headquartered in Texas, but handling mesothelioma cases throughout the United States. He has focused on mesothelioma litigation for over 25 years, and has recovered hundreds of millions of dollars for victims of mesothelioma, asbestos-related lung cancer, and asbestosis. Paul Danziger grew up in Houston and earned a law degree from Northwestern University School of Law in Chicago.