Oklahoma Mesothelioma Lawyer
Page Updated on July 24, 2023
Let a top-rated and experienced Oklahoma mesothelioma lawyer help you and your family fight for the compensation you deserve after asbestos exposure. Oklahoma job sites have been responsible for causing asbestos exposure and illness in many workers, mainly through the oil and gas industry.
If you've been diagnosed with mesothelioma, asbestos-related lung cancer, or asbestosis, you may qualify for substantial compensation. Fill out our form to receive our free Financial Compensation Packet. Our packet is loaded with information on experienced mesothelioma attorneys in your area, how to file a claim for asbestos trust funds, how to get paid in 90 days, and more.
FREE Financial Compensation Packet
Info on law firms that will recover your

highest compensation

Learn how to get paid in 90 days
File for your share of $30 billion in trust funds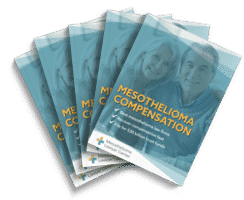 Free

Financial Compensation Packet
Info on law firms that will recover your

highest compensation

Learn how to get paid in 90 days
File for your share of $30 billion in trust funds
We offer assistance in all cities and towns in Oklahoma, including:
Oklahoma City, Tulsa, Norman, Broken Arrow, Lawton, Edmond, Moore, Midwest City, Enid, Stillwater, Muskogee, Bartlesville, Owasso, Shawnee, Ardmore, Ponca City, Yukon, Duncan, Bixby, Del City, Sapulpa, Altus, Bethany, Sand Springs, Mustang, Claremore, Jenks, McAlester, El Reno, Ada, Durant, Chickasha, Tahlequah, Miami, Woodward, Elk City, Okmulgee, Guymon, Weatherford, Choctaw, Glenpool, Guthrie, Warr Acres, Coweta, Clinton, Pryor Creek, The Village, Newcastle, Sallisaw, Wagoner, Poteau, Cushing, Blanchard, Skiatook, Seminole, Catoosa, Idabel, Blackwell, Anadarko, Grove, Noble, Tecumseh, Piedmont, Tuttle, Purcell, Collinsville, Pauls Valley, Henryetta, Holdenville, Vinita, Harrah, Hugo, Lone Grove, Perry, Alva, Sulphur, Kingfisher, Marlow, Sayre, McLoud, Bristow, Slaughterville, Verdigris, Broken Bow, Fort Gibson, Spencer, Pocola, Stilwell, Madill, Nichols Hills, Frederick, Nowata, Hobart, Pawhuska, Hominy, Dewey, Park Hill, Wewoka, Heavener, Checotah, and more.
Oklahoma Asbestos Facts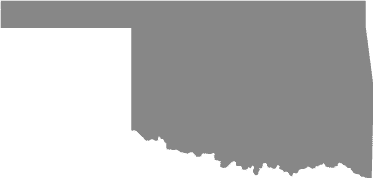 Oklahoma ranks near the middle in the nation for asbestos-related deaths.
Between 1999 and 2017, Oklahoma had 2,618 deaths related to asbestos exposure.
Most of those deaths were the result of lung cancer, while 485 were from mesothelioma and 203 were from asbestosis.
Oklahoma County currently has the highest number of asbestos-related deaths in the state.
When to Work With a Mesothelioma Lawyer in Oklahoma
If you have been diagnosed with mesothelioma in Oklahoma, contact an experienced asbestos attorney or law firm as soon as possible. A lawyer can do several things to help you in this terrible situation:
Review your case for free and provide options for seeking compensation
Handle all steps of the legal process so that you can focus on your family and your own health
Investigate your past asbestos exposure to find evidence and build a strong case
Maximize the compensation you receive through a mesothelioma settlement, jury award, or asbestos trust fund claim
Provide contingency payment, so you pay nothing until they win.
What Kind of Mesothelioma Claim Can I File in Oklahoma?
If you have mesothelioma, you are eligible to seek compensation. There are a few options that a lawyer can explain:
You could be eligible for one or more of these options. Your lawyer will advise you and help you take the next steps.
How Long Does it Take to Get Compensation for Mesothelioma?
Experienced asbestos attorneys know that your time is limited. They push hard to get compensation as soon as possible. Many people get compensation through a mesothelioma settlement within 90 days.
Most lawyers will try to settle your case out of court. If it goes to trial, it could take years to resolve and for you to see the compensation you deserve.
How Was I Exposed to Asbestos in Oklahoma?
For much of its history, Oklahoma was primarily an agricultural state. The economy became more industrialized in the 1940s after the Great Depression, and the Dust Bowl damaged farms and ranches.
The oil industry, heavy manufacturing, and construction sectors were the primary users of asbestos in Oklahoma and elsewhere.
Oil and Gas
According to StateImpact, a reporting project of National Public Radio member stations, the oil and gas industry accounts for "roughly one-quarter of all jobs in Oklahoma, directly or indirectly."
Halliburton Corporation was founded in Duncan. Several other oil firms, including ONEOK, Williams Companies, Oklahoma Gas & Electric, ConocoPhillips, and Continental Resources, are either based in the state or have a strong presence there.
Asbestos was prized for resisting heat, fire, and electricity and adding strength and flexibility to materials used in oil and gas. It was used for insulation, fire-retardant, and as a strength-enhancing additive to metals and other materials. It was found in the buildings, equipment, and machinery.
Asbestos in Oklahoma Buildings
The construction industry used asbestos in hundreds of materials, including insulation, siding, roofing materials, flooring, adhesives, drywall, and more. Anyone who worked in construction before the 1980s could have been exposed to asbestos.
Several buildings in Oklahoma still contain asbestos and continue to put people at risk. The First Christian Church in Oklahoma City contained asbestos and was demolished in 2022. The demolition process is hazardous and can expose workers and nearby residents.
In Norman, Oklahoma, renovations uncovered asbestos in the city's library. Doing renovation or repair work without first testing for and abating asbestos is risky and dangerous.
The Oklahoma City Council approved funds in 2023 to remove asbestos from several schools in the city. Asbestos in school buildings is common and puts teachers, staff, and students at risk.
Asbestos Superfund Sites in Oklahoma
Some of Oklahoma'sthe oil and refining sites are now Superfund Sites contaminated with asbestos and other pollutants. The Hudson Refinery in Cushing, Oklahoma, was abandoned in the 1980s after operating for more than 60 years.
The Fourth Street Refinery in Oklahoma City was also abandoned and contained asbestos. Cleanup concluded in 2008 but not before the site put nearby residents at risk of exposure to asbestos and other harmful substances.
Oklahoma Job Sites with Known Asbestos Exposure
Some of the workplaces known to have contained asbestos in Oklahoma are:
Altus Air Force Base in Altus
Tinker Air Force Base in Oklahoma City
Vance Air Force Base in Enid
Fort Sill U.S. Army Base in Lawton
Phillips Petroleum Refinery in Okmulgee
Cushing Oil Terminal in Cushing
Ben Franklin Refining Company in Tulsa
Norman Naval Air Station (closed) in Norman
Oklahoma Gas & Electric Company Plant in Drumright
Duncan Oil Company Refinery in Duncan
National Zinc Company in Bartlesville
Standard Asbestos Manufacturing and Insulating Company in Oklahoma City
BC Fertilizer Plant in Enid
Enid Asbestos Company in Enid
Midwest Insulation and Material Company in Oklahoma City
Oklahoma Asbestos Laws
State laws dictate how and when asbestos lawsuits proceed. Asbestos regulations aim to keep current Oklahoma residents and workers safe.
Statute of Limitations on Mesothelioma and Asbestos Lawsuits
The statute of limitations puts a time limit on when you can file a lawsuit:
Okla. Stat. Ann. tit. 12, § 91 et seq. provides the statute of limitations when filing an asbestos-related lawsuit in Oklahoma.
If you plan to file, make sure you do so within two years from the date of the discovery of the illness.
If you plan to file a wrongful death lawsuit in Oklahoma, it must be done within two years from the actual date of the victim's death.
Both wrongful death and asbestos-related injury cases fall under the discovery rule.
Asbestos Claims Transparency
Oklahoma is among many states that passed an asbestos claims transparency law. This law requires plaintiffs in asbestos lawsuits to disclose any claims they have made or plan to make with asbestos trust funds.
The court can then offset any jury award the plaintiff wins by deducting the amount they received from an asbestos trust.
Take-Home Duty and Secondhand Asbestos Exposure
Oklahoma is also among many states that set a precedent not recognizing take-home duty in asbestos cases. Take-home duty means that a company is responsible for warning workers about the dangers of asbestos and anyone else who might come into contact with them.
Secondhand asbestos exposure sometimes occurs when a worker accidentally brings asbestos fibers home on their clothing. This exposes people in the home and sometimes causes asbestos illnesses.
In 1992, the Oklahoma 10th Circuit Court found that asbestos insulation manufacturers were not liable for the death of a woman from asbestos. She developed mesothelioma after handling her husband's clothing. He worked with asbestos insulation.
Oklahoma Asbestos Safety Rules
Asbestos rules and regulations in Oklahoma are carried out by the Oklahoma Department of Environmental Quality (DEQ):
For asbestos control, the state of Oklahoma follows OAC 252:100, 41-15 of the NESHAP regulations as well as 40 CFR Part 61.140-157 of the National Emissions Standards for Hazardous Air Pollutants.
For any demolitions in Oklahoma, regardless of whether asbestos is present at the demolition location, written notification must be sent to the state.
All demolitions, renovations, and asbestos abatement projects must follow the aforementioned NESHAP regulations.
NESHAP laws must be adhered to at all times in the state of Oklahoma. Failure to comply with the regulations could possibly result in civil penalties and fines of up to $10,000, per the Oklahoma Clean Air Act.
Renovations do not require prior written notification and approval as long as no asbestos is in the facility being renovated.
For more detailed information regarding asbestos-related regulations and rules in Oklahoma, contact the Oklahoma Department of Environmental Quality at 405-702-4100.
Getting Mesothelioma Treatment in Oklahoma
The National Cancer Institute (NCI) helps patients find the best treatment by recognizing the best cancer centers.
Known as NCI-designated facilities, these care centers comprise elite doctors, scientists, and professionals who go above and beyond to research cancer and help treat those affected by the disease.
The Stephenson Cancer Center at the University of Oklahoma is an NCI-designated facility located in Oklahoma City. Patients receive cutting-edge treatment here and have access to clinical trials.
The INTEGRIS Health Cancer Center is not NCI-designated but offers cancer treatment throughout the state. INTEGRIS has six campuses in Oklahoma, including the Proton Campus in Oklahoma City.
Legal Assistance in Oklahoma
Remember, if you've been diagnosed with mesothelioma, asbestos-related lung cancer, or asbestosis, you may qualify for significant compensation. Remember to fill out our form to get your free Financial Compensation Packet, with information on asbestos and mesothelioma lawyers in your area.
FREE Financial Compensation Packet
Info on law firms that will recover your

highest compensation

Learn how to get paid in 90 days
File for your share of $30 billion in trust funds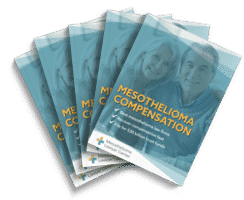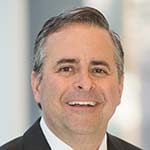 Paul Danziger grew up in Houston, Texas and earned a law degree from Northwestern University School of Law in Chicago. For over 25 years years he has focused on representing mesothelioma cancer victims and others hurt by asbestos exposure. Paul and his law firm have represented thousands of people diagnosed with mesothelioma, asbestosis, and lung cancer, recovering significant compensation for injured clients. Every client is extremely important to Paul and he will take every call from clients who want to speak with him. Paul and his law firm handle mesothelioma cases throughout the United States.