Green Bay Mesothelioma Lawyer
Page Updated on August 11, 2023
Contact an experienced Green Bay mesothelioma lawyer to learn about your legal options if you've been harmed by asbestos. Green Bay's heavy industry job sites and its shipping port have contributed to fatal asbestos illnesses that continue to harm workers decades after the exposure.
If you or a loved one has been diagnosed with mesothelioma, asbestos-related lung cancer, or asbestosis, you might be eligible for substantial compensation. Fill out our form to receive our free Financial Compensation Packet. Our packet is loaded with information on experienced mesothelioma attorneys in Green Bay, how to file a claim for asbestos trust funds, how to get paid in 90 days, and more.
FREE Financial Compensation Packet
Info on law firms that will recover your

highest compensation

Learn how to get paid in 90 days
File for your share of $30 billion in trust funds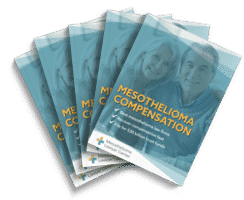 Free

Financial Compensation Packet
Info on law firms that will recover your

highest compensation

Learn how to get paid in 90 days
File for your share of $30 billion in trust funds
Green Bay Asbestos Facts
Between 1999 and 2017, nearly 7,000 people in Wisconsin died from asbestos-related diseases.
Of those deaths, more than 250 were in Brown County and Green Bay.
Major contributors to asbestos exposure and illness in the area include paper mills, lumber companies, and the meatpacking industry.
How Can a Green Bay Mesothelioma Lawyer Help Me?
If you have been diagnosed with mesothelioma, you probably worked with or around asbestos in the past. The leading cause of mesothelioma is negligent workplace asbestos exposure.
Because it was negligent, you can take legal action to seek compensation. Mesothelioma is a costly illness. Compensation through a claim can help you cover medical and other expenses.
These are just a few of the things a top Green Bay mesothelioma lawyer can do to help you during this difficult time:
Review your work history and medical records to determine if you have a case
Explain your legal options and suggest the best course of action
File a claim or lawsuit on your behalf and do all the work along the way
Maximize any compensation you receive from a settlement or claim
Negotiate with the defendants' lawyers to get you a settlement sooner
Come to you when you are too ill to travel
Provide extensive experience and resources to make a strong case and give you the best chance of being compensated.
Talk to a Local Green Bay Attorney for Free
Don't hesitate to reach out to a local Green Bay mesothelioma attorney if you have a mesothelioma diagnosis. Asbestos law firms do not charge a fee for an initial consultation, and there is no obligation to move forward.
Filing a Mesothelioma Claim in Green Bay, WI
Talking to a Green Bay asbestos lawyer will help clarify your situation. They can determine if you have a case and what you should do next. You could be eligible for one or more of the following:
Where Was I Exposed to Asbestos in Green Bay, Wisconsin?
Green Bay has a long manufacturing and production industry history, which began in the 1800s with logging and lumber. Industrial workplaces are the most common sources of asbestos that cause mesothelioma.
As the city grew, iron smelting joined lumber as a significant industry and type of employer in the area. Eventually, meatpacking and paper mills joined the regional industry. All of these industries have used asbestos over the years.
Green Bay Paper Mills
In the lower Fox River area of Wisconsin, including Green Bay, 24 paper mills still operate.
Atlanta-based paper manufacturer Georgia-Pacific became the city's fifth-largest employer after the company acquired the Fort James Corporation in 2000.
Green Bay's asbestos problem started with sawmills and lumberyards when they were the city's principal employers.
Most of the machinery used in sawmills was susceptible to friction and heat and ran on steam power. Heat-resistant asbestos additives were applied to circular saw blades, gang saws, and boilers to prevent breakdowns and fires.
The paper mills operating in and around Green Bay used asbestos for similar reasons. While asbestos use is now minimal or non-existent in all of these industries, it lingers in older buildings, and its effects linger in former workers.
Other Workplaces Associated With Asbestos Use in Green Bay
Many companies relied on asbestos at one point in Green Bay. Older buildings, including schools and other public facilities, also contain asbestos:
Schools and Hospitals
Ashwaubenon High School
Norwood Elementary School
Southwest Elementary School
Bellin Healthcare Systems (also known as Bellin Memorial Hospital)
Sisters of Our Lady Charity
Mills and Paper Companies
Charmin Paper Mill
Hoberg Paper Mills Inc.
Northern Paper Mills
Northwest Cooperative Mills
Green Bay Paper and Pulp Company
Fort James Paper Company
Additional Buildings and Businesses
Beaumont Motor Inn
Cork Insulating Company of Wisconsin
Fox River Electric Railway and Power Company
Green Bay and Western Railroad
Green Bay Packaging (also known as Green Bay Box Company)
Wisconsin Public Service Corporation
Havers Crossing
Pulliam Power Plant
East Side Exhaust Inc.
Georgia-Pacific Corporation (Green Bay Operations)
Current Asbestos Exposure Risks in Green Bay
Federal and state regulations are supposed to keep current workers and residents safe from asbestos, but risks remain. Most of the risk comes from asbestos materials that linger in older Green Bay area buildings.
For example, before demolishing the old Brown County arena in Ashwaubenon just outside Green Bay, the city had to have asbestos abated. The old arena was full of asbestos materials that could have harmed workers.
In 2016, a New London middle school in nearby Waupaca County underwent an asbestos abatement project. Many school buildings throughout the Green Bay area have asbestos that can deteriorate over time and expose staff and students.
In some older buildings, asbestos is not properly abated and causes harm to workers. In 2018, a foundry in Berlin, Wisconsin, pleaded guilty to violating the Clean Air Act when it required workers to clean old industrial ovens filled with asbestos.
Supervisors for the company ordered employees to do the work without providing protective gear. They also failed to provide instructions on how to do the work according to appropriate procedures. The company must pay a fine and medical screening costs for the workers.
Mesothelioma Treatment in Green Bay
The University of Wisconsin Carbone Cancer Center (UWCCC) in Madison is the state's only comprehensive care center certified by the National Cancer Institute (NCI).
Located at the University of Wisconsin Madison Campus, UWCCC provides medical treatment and support to cancer patients, including people with mesothelioma and other asbestos-related illnesses.
UWCCC is 135.6 miles away from Green Bay, or approximately two and a half hours by car.
University of Wisconsin Carbone Cancer Center (UWCCC)
600 Highland Avenue
Madison, WI 53792
Phone: (608) 275-1700
Getting Legal Help in Green Bay
If you suffer from mesothelioma, asbestos-related lung cancer, or asbestosis, you may be eligible for financial compensation. Remember to fill out our form to get your free Financial Compensation Packet, with information on experienced asbestos and mesothelioma lawyers in your area.
FREE Financial Compensation Packet
Info on law firms that will recover your

highest compensation

Learn how to get paid in 90 days
File for your share of $30 billion in trust funds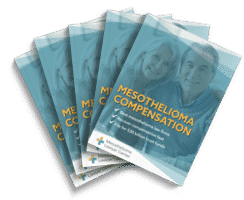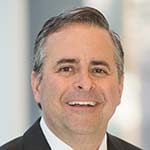 Paul Danziger grew up in Houston, Texas and earned a law degree from Northwestern University School of Law in Chicago. For over 25 years years he has focused on representing mesothelioma cancer victims and others hurt by asbestos exposure. Paul and his law firm have represented thousands of people diagnosed with mesothelioma, asbestosis, and lung cancer, recovering significant compensation for injured clients. Every client is extremely important to Paul and he will take every call from clients who want to speak with him. Paul and his law firm handle mesothelioma cases throughout the United States.