Green Bay Mesothelioma Lawyer
Page Updated on July 26, 2019
Green Bay is the main city of the four-county Green Bay Metropolitan Statistical Area and the third largest in Wisconsin. Sited at the head of Green Bay, an arm of Lake Michigan, and the mouth of the Fox River, the city's economy is primarily focused on heavy industry, especially in the areas of meatpacking and paper manufacturing. Along with its shipping port, Green Bay's industries are affected by the serious problem of asbestos-related illnesses that plague Wisconsin and the rest of the U.S.
If you or a loved one have been diagnosed with mesothelioma, asbestos-related lung cancer, or asbestosis, you may be eligible for substantial compensation. Fill out our form to receive our free Financial Compensation Packet. Our packet is loaded with information on leading mesothelioma attorneys in Green Bay, how to file a claim for asbestos trust funds, how to get paid in 90 days, and more.
Asbestos in Green Bay
For most of Green Bay's early history as a trading post and remote military fort, asbestos was not an essential element in the city's development. Until the 1800s, most of the economy was based on the fur trade and bartering with Native American tribes. After Wisconsin was admitted to the Union in 1848, the economy shifted from fur trading to lumbering due to the large forests in the area.
An influx of settlers from Germany, Belgium, Ireland, Holland, and Scandinavia contributed to the city's growth by increasing agricultural and dairy production. During the 1860s and 1870s, iron smelting vied for economic supremacy with lumbering. Green Bay's diverse workforce and perfect geographic location in the Midwest made the city ideal for industry, and by 1900 the first large paper mills were in operation.
Along with meatpacking and lumber, paper manufacturing is the cornerstone of Green Bay's industrialized economy. In the lower Fox River area of Wisconsin that includes Green Bay, there are 24 paper mills currently in operation. Atlanta-based paper manufacturer Georgia-Pacific is the city's fifth-largest employer after the company's acquisition of the Fort James Corporation in 2000.
The Fort James Corporation was a conglomeration of paper companies formed after a series of mergers between Crown Zellerbach, the James River Corporation, and the Fort Howard Corporation. Numerous Georgia-Pacific employees in the Green Bay area work in the old James River paper mill and office complex.
Green Bay's transition from a rustic fur trading post to an industrial city had benefits for its residents. Yet, with the coming of the railroads in the mid-19th Century and turn-of-the-century innovations such as electric power, the telephone, and the automobile, there were problems, too. One of the biggest and most insidious was asbestos and its toxic effects.
Green Bay's asbestos problem started when sawmills and lumberyards along the Fox and De Pere Rivers were the city's principal employers. Most of the machinery used in sawmills had parts that were susceptible to friction and heat. It also ran on steam power.
To prevent breakdowns that would slow production, or fires that would damage or destroy the mills, heat-resistant asbestos additives were applied to a wide array of components, including circular saw blades and gang saws, as well as to the boilers that provided steam power.
For over 100 years, asbestos and asbestos-containing materials (ACMs) were sold in large quantities to almost every major industry in the nation. Most manufacturing and power generating processes involve heat, electrical currents, and fire in some fashion.
Asbestos was a highly prized material due to its abilities to withstand heat and prevent fires. Manufacturers, sellers, and distributors once marketed asbestos as a safe and effective way to protect property and lives from the dangers of fire and electrical shock.
Job Sites and Businesses Associated With Asbestos Use in Green Bay
Numerous companies relied on asbestos at one point in Green Bay, including:
Schools and Hospitals
Ashwaubenon High School
Norwood Elementary School
Southwest Elementary School
Bellin Healthcare Systems (also known as Bellin Memorial Hospital)
Sisters of Our Lady Charity
Mills and Paper Companies
Charmin Paper Mill
Hoberg Paper Mills Inc.
Northern Paper Mills
Northwest Cooperative Mills
Green Bay Paper and Pulp Company
Fort James Paper Company
Additional Buildings and Businesses
Beaumont Motor Inn
Cork Insulating Company of Wisconsin
Fox River Electric Railway and Power Company
Green Bay and Western Railroad
Green Bay Packaging (also known as Green Bay Box Company)
Wisconsin Public Service Corporation
Haevers Crossing
Pulliam Power Plant
East Side Exhaust Inc.
Georgia-Pacific Corporation (Green Bay Operations)
Medical Help
The University of Wisconsin Carbone Cancer Center (UWCCC) in Madison is the state's only comprehensive care center with certification from the National Cancer Institute (NCI). Located at the University of Wisconsin Madison Campus, UWCCC provides medical treatment and support to cancer patients, including victims of mesothelioma and other asbestos-related cancers.
UWCCC also conducts clinical trials for new types of drug and radiation treatment and was the first cancer center in the U.S. to sponsor a telephone-based cancer helpline. UWCCC is 135.6 miles away from Green Bay, or approximately 2 and a half hours by car.
University of Wisconsin Carbone Cancer Center (UWCCC)
600 Highland Avenue
Madison, WI  53792
Phone: (608) 275-1700
Getting Legal Help in Green Bay
If you are suffering from mesothelioma, asbestos-related lung cancer, or asbestosis, you may be eligible for financial compensation. Remember to fill out our form to get your free Financial Compensation Packet, with information on top asbestos and mesothelioma lawyers in your area.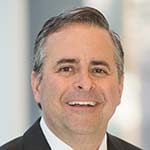 Paul Danziger grew up in Houston, Texas and earned a law degree from Northwestern University School of Law in Chicago. For over 25 years years he has focused on representing mesothelioma cancer victims and others hurt by asbestos exposure. Paul and his law firm have represented thousands of people diagnosed with mesothelioma, asbestosis, and lung cancer, recovering hundreds of millions of dollars for injured clients. Every client is extremely important to Paul and he will take every call from clients who want to speak with him. Paul and his law firm handle mesothelioma cases throughout the United States.