Tennessee Mesothelioma Lawyer
Page Updated on January 10, 2022
Tennessee is known for its contributions to American musical culture, but its agricultural, electrical power, and construction industries are linked to heavy asbestos use. A Tennessee mesothelioma lawyer can help you fight for justice if you've been injured by asbestos.
If you've been diagnosed with mesothelioma, asbestos-related lung cancer, or asbestosis, you may qualify for substantial compensation. Fill out our form to get a free Financial Compensation Packet. You'll learn about the experienced mesothelioma lawyers in Tennessee, how to get paid in 90 days, how to file a claim for the asbestos trust funds, and more.
FREE Financial Compensation Packet
Info on law firms that will recover your

highest compensation

Learn how to get paid in 90 days
File for your share of $30 billion in trust funds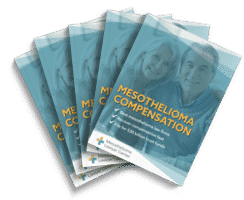 Free

Financial Compensation Packet
Info on law firms that will recover your

highest compensation

Learn how to get paid in 90 days
File for your share of $30 billion in trust funds
We are happy to offer assistance to asbestos victims and their families in all areas of Tennessee, including:
Memphis, Nashville-Davidson, Knoxville, Chattanooga, Clarksville, Murfreesboro, Franklin, Jackson, Johnson City, Bartlett, Hendersonville, Kingsport, Collierville, Smyrna, Cleveland, Brentwood, Germantown, Columbia, La Vergne, Spring Hill, Gallatin, Cookeville, Oak Ridge, Morristown, Lebanon, Mount Juliet, Maryville, Bristol, Farragut, East Ridge, Shelbyville, Tullahoma, Dyersburg, Goodlettsville, Springfield, Sevierville, Greeneville, Dickson, Elizabethton, McMinnville, Athens, Middle Valley, Soddy-Daisy, Lakeland, Portland, Red Bank, Arlington, Martin, Lewisburg, Crossville, Millington, Seymour, White House, Union City, Lawrenceburg, Manchester, Bloomingdale, Paris, Brownsville, Clinton, Collegedale, Covington, Lenoir City, Atoka, Alcoa, Winchester, Signal Mountain, Humboldt, Ripley, Jefferson City, Fairview, Lexington, Harrison and Hartsville/Trousdale County, Milan, Pulaski, Dayton, La Follette, Fairfield, Glade, Fayetteville, Oakland, Savannah, Newport, Church Hill, Greenbrier, Millersville, Henderson, Green Hill, Lynchburg, Moore County, Harriman, Nolensville, Erwin, Pigeon Forge, Munford, South Cleveland, Tellico Village, Sweetwater, Kingston, Loudon, McKenzie, Mount Carmel, and more.
Tennessee Asbestos Facts
The number of deaths in Tennessee related to asbestos between 1999 and 2017 numbered 4,935.
Of those deaths, 3,580 resulted from asbestos-related lung cancer.
There were 895 deaths caused by mesothelioma and 484 from asbestosis.
Davidson County and Hamilton County have the highest number of asbestos-related deaths.
The Tennessee Valley Authority and Asbestos
Tennessee became a major provider of electricity in the 1930s and 1940s when the federal government created the Tennessee Valley Authority (TVA).
Starting in 1933, TVA helped set up a variety of industries that ranged from power and electricity generation to flood control, navigation, and even the manufacture of fertilizer.
TVA's mission was to modernize Tennessee and areas of several neighboring states during the recovery from the Great Depression. TVA succeeded in its goals and is still the largest regional planning agency in the U.S.
The first 40 years of TVA's existence coincided with the peak era of asbestos use in the U.S.
Many TVA facilities, including hydroelectric facilities such as the Chickamauga Dam near Chattanooga, and the Boone Dam on the South Fork Holston River were built with asbestos-containing materials (ACMs).
The TVA also built coal and oil-powered power plants, including the Bull Run Fossil Plant near Oak Ridge and the Kingston Fossil Plant.
The Kingston power plant was built in the early 1950s to provide electricity for the nuclear reactors in nearby Oak Ridge.
Asbestos in Paper Manufacturing
Paper manufacturing is another key industry for Tennessee's economy. Pulp and paper mills provide thousands of jobs for Tennessee residents.
Paper mills built after the 1980s aren't associated with asbestos in Tennessee, but almost all of the older ones, at some point, used asbestos.
Consequently, several former employees who worked at paper manufacturing sites such as the Tennessee River Pulp & Paper Company in Counce or the Mead Paperboard Corporation plant in Harriman are at a heightened risk of developing an asbestos-related illness.
Other Tennessee Industries Associated with Asbestos
Other industries which depended on asbestos in the state included metal processing, construction, and chemical manufacturing.
Until the late 1970s, many builders used ACMs when building schools, courthouses, government offices, military bases, and residential homes and apartment buildings.
Job Sites in Tennessee with Known Asbestos Use
Bowater Paper Mill, Calhoun
Virginia Iron, Coal and Coke Company, Bristol
Chickasaw Ordnance Works, Millington
E.I. DuPont De Nemours Chemical Plant, Old Hickory
Arnold Engineering Development Center (AEDC), Coffee County
Calhoun Paper Mill, Calhoun
Dixie Foundry Company, Cleveland
Douglas Dam, Sevier County
Gallatin Power Plant (coal fired), Gallatin
Mueller Company Plant, Chattanooga
Combustion Engineering, Chattanooga
American Smelting and Refining Company, Knox County
Allied Chemical Plant, Chattanooga
Lookout Boiler Company, Chattanooga
Tennessee Valley Power Plant, Memphis
Louisville and Nashville Railroad, Nashville
Crump Lime and Cement, Memphis
Memphis City School District, Memphis
Atomic Energy Commission Plant, Oak Ridge
Union Carbide Chemical Plant, Oak Ridge
Memphis Street Lighting Department, Memphis
Chicago Bridge and Iron Manufacturing Plant, Memphis
Tennessee Asbestos Laws
The state of Tennessee follows NESHAP federal regulations regarding the demolition or removal of asbestos material from public property.
However, there are also mandated state laws in place to help protect residents and encourage safety throughout the state:
Tennessee requires that contractors and inspectors to go through state-approved training in order to operate within the state.
The state has comprehensive rules regarding certification regarding asbestos removal via their hazardous waste management courses.
Prior to the removal of asbestos material, the contractor must give written notice, which must be accepted at least 10 days before the work begins.
The state also requires that the contractor and property owner maintain a "Waste Shipment Record" that the state files to keep track of hazardous material.
For further information and resources, contact the Tennessee Air Pollution Control at 615-532-0554.
Getting Medical Help in Tennessee
The Vanderbilt-Ingram Cancer Center (VICC) in Nashville is the state's leading cancer-treatment facility. Affiliated with Vanderbilt University, VICC is the only National Cancer Institute-designated Comprehensive Cancer in Tennessee.
For 20 years, VICC has provided cancer treatment to patients with asbestos-related cancers, including asbestosis, asbestos-related lung cancer, and malignant mesothelioma.
In addition to offering various types of oncology treatments, VICC is also involved in advanced cancer research to develop more effective cancer-fighting techniques.
Statute of Limitations for Asbestos Cases in Tennessee
Tennessee follows a strict statute of limitations when it comes to filing an asbestos-related lawsuit.
Although many states allow from three to six years to file an asbestos-related suit, in Tennessee, you must file within one year of the initial diagnosis or within one year in which the disease should have been reasonably found out.
For wrongful death cases, the lawsuit must be filed within a year of the victim's death.
Getting Legal Help in Tennessee
Remember, if you've been diagnosed with mesothelioma, asbestos-related lung cancer, or asbestosis, you may qualify for significant compensation. Don't forget to fill out our form to get our free Financial Compensation Packet, filled with information on the experienced asbestos and mesothelioma attorneys in your area. If you need additional assistance, contact us toll-free at 800-793-4540.
FREE Financial Compensation Packet
Info on law firms that will recover your

highest compensation

Learn how to get paid in 90 days
File for your share of $30 billion in trust funds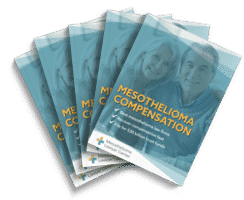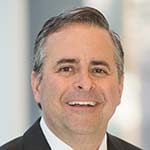 Paul Danziger grew up in Houston, Texas and earned a law degree from Northwestern University School of Law in Chicago. For over 25 years years he has focused on representing mesothelioma cancer victims and others hurt by asbestos exposure. Paul and his law firm have represented thousands of people diagnosed with mesothelioma, asbestosis, and lung cancer, recovering significant compensation for injured clients. Every client is extremely important to Paul and he will take every call from clients who want to speak with him. Paul and his law firm handle mesothelioma cases throughout the United States.