Montana Mesothelioma Lawyer
Page Updated on January 06, 2022
Due to the state's mining industry, thousands of people developed life-threatening asbestos-related illnesses in Montana. An experienced Montana mesothelioma lawyer may be able to assist if you've been diagnosed with mesothelioma or any other asbestos disease.
Keep in mind that if you or a loved one have been injured by mesothelioma, asbestos-related lung cancer, or asbestosis, you may be entitled to a significant amount of compensation. Fill out our form to get a free Financial Compensation Packet. You'll learn about the experienced mesothelioma lawyers in Montana, how to get paid in 90 days, how to file a claim for the asbestos trust funds, and more.
FREE Financial Compensation Packet
Info on law firms that will recover your

highest compensation

Learn how to get paid in 90 days
File for your share of $30 billion in trust funds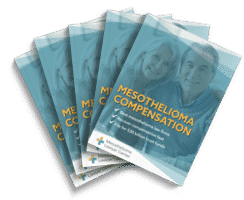 Free

Financial Compensation Packet
Info on law firms that will recover your

highest compensation

Learn how to get paid in 90 days
File for your share of $30 billion in trust funds
We are happy to offer assistance to all asbestos victims and their families in every city and town in Montana, including:
Libby, Billings, Missoula, Great Falls, Bozeman, Butte-Silver Bow, Helena, Kalispell, Havre, Anaconda-Deer Lodge, County Miles, Helena Valley West Central, Helena Valley Southeast, Belgrade, Livingston, Laurel, Lockwood, Whitefish, Evergreen, Sidney, Lewistown, Orchard Homes, Glendive, Columbia Falls, Polson, Hamilton, Bigfork, Dillon, Malmstrom AFB, Helena Valley Northwest, Hardin, Lolo, Glasgow, Shelby, Four Corners, Deer Lodge, Cut Bank, Montana, Wolf Point, Helena Valley Northeas,t Conrad, Lakeside, East Missoula, Big Sky, Colstrip, North Browning, Pablo, Red Lodge, Lame Deer, East Helena, South Browning, Columbus, West Glendive, Malta, Townsend, Ronan, Three Forks, Plentywood, Stevensville, Baker and Forsyth, Crow Agency, Roundup, Choteau, Bonner-West Riverside, Big Timber, Frenchtown, Clancy, Manhattan, Fort Benton, Fort Belknap, Agency and Sun Prairie, Thompson Falls, West Yellowstone, Seeley, Lake Helena, West Side, Chinook, Absarokee, Boulder, Eureka, Black Eagle, Gardiner, Helena Flats, Whitehall, Somers Plains, Scobey Park, Browning, Gallatin, Gateway, Harlowton, White Sulphur Springs, Rocky Boy, West Churchill, Troy, Fairview, Pinesdale, Hungry Horse, Clinton, Hays, Florence, Chester, and more.
Montana Asbestos Facts
Montana saw 1,520 deaths related to asbestos exposure between 1999 and 2017.
Of those deaths, 240 were a result of mesothelioma, and 337 were from asbestosis. The rest can be attributed to lung cancer.
Lincoln County, the site of the infamous Libby mine, has the highest rate of asbestos-related deaths in the state.
The mines near the town of Libby, owned and operated by W.R. Grace, extracted millions of tons of asbestos and vermiculite.
Many companies, including W.R. Grace, mined, sold, and shipped both asbestos-contaminated vermiculite to plants in other states, exposing many more people.
Libby, Montana: Asbestos and Mesothelioma
Mining has long been an important industry in Montana. The company W.R. Grace mined vermiculite in the area for decades. What no one knew for many years was that the otherwise harmless mineral contained contaminating asbestos.
Consequently, thousands of residents in and around Libby were exposed to asbestos fibers. According to the Agency for Toxic Substances and Disease Registry, a mortality analysis of death certificates issued between 1979 and 1998 indicated a high number of deaths from cancer in the small town of Libby.
According to the Environmental Protection Agency (EPA), the mines around Libby "may have produced 80 percent of the world's supply of vermiculite." Sold by W.R. Grace under the brand-name Zonolite, this material was widely used in such products as attic insulation.
Because the Libby vermiculite deposits contained asbestos fibers, distribution of the material to other states spread asbestos to other processing plants, workers, and residents.
The EPA estimates that in 1985, around 940,000 homes contained or had contained Zonolite vermiculite insulation.
Another Libby-area business affected by asbestos exposure was the Stimson Lumber Mill. The mill, which was destroyed in a 2010 fire, was closed in 2003 due to asbestos-related problems.
The asbestos residue was found in Stimson's plywood plant, finger jointer, central maintenance building, and the log yard during a 2002 EPA inspection.
In addition, EPA testers found asbestos in two large piles of wood chips and tree bark outside the town limits.
The job sites in and around Libby impacted by asbestos include:
Libby Mine
Stimson Lumber Mill
Burlington Northern Santa Fe Railroad, Libby line
Karst Mine
The most recent update in the case of Libby came late in 2021 when the Montana Supreme Court upheld a nearly $100 million asbestos judgment in favor of the state.
When victims sued the state over asbestos exposure in Libby, the government turned to its insurer, National Indemnification Co. The court decided that the insurer owed the state millions to help pay claims and litigation costs.
Other Montana Job Sites with Asbestos
Workers in Montana's three oil refineries and at least six electrical power plants came into contact with asbestos fibers.
Most of the asbestos lined pipes, which transferred either oil or high-pressure steam, but a significant amount of asbestos fibers was woven into the fabric of the workers' protective gear.
Asbestos exposure occurred in the following facilities:
Anaconda Copper Mining Company in Butte
Colstrip Power Plant in Colstrip
Water and Electric Light Company in Miles City
Union Oil Company refinery in Cut Bank
Texaco Oil facility in Sunburst
Montana Refining Company facility in Great Falls
Conrad Placer Mining Company
C&C Plywood Corporation
Anaconda Copper Mining Company
Saltenberger Plumbing & Heating
Farmer's Union Central Exchange
Boston and Montana Consolidated
Laurel Oil and Refining Company
Cenex Refinery
J Neil Lumber Company
Saint Regis Paper Company
Northern Pacific Railway Company
Bozeman Montana College
Lewis and Clark Power Plant
Stauffer Chemical Company
Helena Power Transmission Company
Western Ranch Supply Company
Sierra Talc and Clay Company Inc
Montana State Hospital
Warm Springs State Hospital
Montana Coal and Iron Company
Montana Refining
University of Montana
Montana State University
Montana Asbestos Laws
Montana follows state asbestos laws, as well as regulations implemented by the EPA, OSHA, and NESHAP.
Montana's Department of Environmental Quality Asbestos Air Act and Asbestos Control Act enforces and outlines regulations related to asbestos:
All schools built with asbestos in Montana must follow the EPA asbestos regulations. However, state rules under the Montana statutes also apply, as well as OSHA rules.
The Montana Asbestos Control Act mandates that anyone working on an asbestos abatement not only must provide written notification to the state beforehand but also must be certified to work around asbestos by the state.
A clean-up order is strictly enforced for anyone who dumps or leaves asbestos on their property if it poses threats to the public.
A certified Montana inspector must inspect all areas of an asbestos abatement project before it begins.
When removing asbestos, it must be contained in an encapsulation that is clearly marked and then taken to an approved landfill.
For more information and in-depth details about asbestos laws in Montana, contact the Montana Department of Environmental Quality's Asbestos Control Program at 406-444-1436.
Where to Get Medical Treatment: Montana Cancer Center
The Montana Cancer Center at St. Patrick Hospital in Missoula was certified by the Commission on Cancer as a Community Hospital Comprehensive Cancer Program in 1998.
Its various specialists, including oncologists and surgeons, treat cancers of all types, including mesothelioma and lung cancer.
Most patient care services are offered at the Montana Cancer Center's main facility in Missoula. However, the Center's oncologists visit outreach centers outside Missoula twice a week.
The oncology team operates a chemotherapy clinic at St. Joseph Hospital in Polson on Tuesdays. They operate a chemotherapy clinic at Marcus Daly Hospital in Hamilton on Wednesdays.
The Montana Cancer Center offers mesothelioma treatments to patients in all stages of the disease, including biopsies, imaging, surgery, radiation therapy, and chemotherapy.
Find an experienced doctor who specializes in asbestos-related diseases. The symptoms of mesothelioma and other factors associated with asbestos-related cancers are still considered rare in the medical world, so it's imperative to seek treatment from a knowledgeable source.
Montana Statute of Limitations on Mesothelioma and Asbestos Lawsuits
Mont. Code Ann. § 27-2-2021 et seq., the Montana statute of limitations for personal injury cases, including asbestos-related lawsuits, requires that each case must be filed within three years of the time the illness was discovered or should have been discovered.
Wrongful death asbestos-related cases must be filed within three years of the victim's actual date of death.
Getting Legal Help in Montana
Remember, if you've been diagnosed with mesothelioma, asbestos-related lung cancer, or asbestosis, you may qualify for significant compensation. Get our free Financial Compensation Packet for information on the top mesothelioma and asbestos lawyers in your area. If you have questions or need assistance, contact us toll-free at 800-793-4540.
FREE Financial Compensation Packet
Info on law firms that will recover your

highest compensation

Learn how to get paid in 90 days
File for your share of $30 billion in trust funds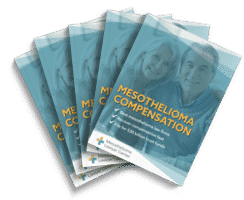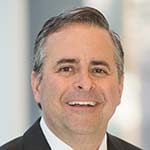 Paul Danziger grew up in Houston, Texas and earned a law degree from Northwestern University School of Law in Chicago. For over 25 years years he has focused on representing mesothelioma cancer victims and others hurt by asbestos exposure. Paul and his law firm have represented thousands of people diagnosed with mesothelioma, asbestosis, and lung cancer, recovering significant compensation for injured clients. Every client is extremely important to Paul and he will take every call from clients who want to speak with him. Paul and his law firm handle mesothelioma cases throughout the United States.