Mesothelioma Lawyers in Canada
Page Updated on June 08, 2023
Asbestos-related deaths continue to rise in Canada despite the total ban on the substance in 2018. Mesothelioma lawyers in Canada help victims fight for justice. If you or a loved one living in Canada received a mesothelioma diagnosis, contact an experienced asbestos law firm.
There is currently more than $30 billion available in asbestos trust funds. We are here to help our Canadian visitors receive the compensation they are entitled to. If you or a loved one have been diagnosed with mesothelioma, asbestos-related lung cancer, or asbestosis, fill out our form to get a free Financial Compensation Packet. You'll learn about qualified lawyers in your area, how to get paid in 90 days, how to file a claim for the asbestos trust funds, and more.
FREE Financial Compensation Packet
Info on law firms that will recover your

highest compensation

Learn how to get paid in 90 days
File for your share of $30 billion in trust funds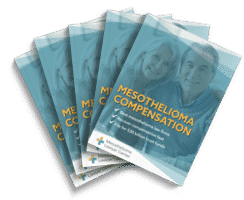 Facts About Asbestos in Canada
Mesothelioma is a rare form of cancer primarily caused by asbestos exposure. For centuries, asbestos was mined and used at numerous Canadian job sites.
Industries prized mesothelioma for its ease of use, affordability, and resistance to heat and fire. In Canada, asbestos mining has been around since the 1800s. The toxic substance was known as "Canada's gold" and the "magic mineral."
Asbestos was discovered in Canada in the 1870s.
The country continued extensive asbestos use until protestors and public health officials helped to shut down the last few open asbestos mines in the country.
The last asbestos mine in Canada, Thetford in Quebec, closed in 2011.
The majority of asbestos-related deaths and illnesses in Canada resulted from working at job sites that used the toxic set of minerals.
The most recent statistics from the Canadian Cancer Society indicate that 445 people received a mesothelioma diagnosis in 2016.
Nearly 500 Canadians died from mesothelioma in 2017.
Sometimes, children and spouses developed diseases through second-hand asbestos exposure. Fathers and spouses came home from work with tiny asbestos fibers stuck to their hair, clothing, and skin.
Canada fully banned asbestos in 2018, but diagnoses of asbestos illnesses continue to rise.
Who Is at Risk of a Mesothelioma Diagnosis in Canada?
As in the U.S., many industries in Canada used asbestos heavily for decades. Anyone who worked in these industries in Canada could have been exposed to asbestos:
Mining
Shipbuilding and other maritime industries
Construction
Manufacturing
Power generation
Oil refining
Automotive
Pipefitting and boiler work
Building demolition, maintenance, and renovations.
The workers at greatest risk handled or worked with or near asbestos regularly. This includes insulators, certain workers on ships, such as those that manned the boilers, and workers who repaired and maintained equipment with asbestos.
Can You Sue for Asbestos Exposure in Canada?
If you were exposed to asbestos in Canada and reside there, you can sue for damages. Mesothelioma is almost always caused by asbestos; most workplace asbestos exposure is considered negligent. One or more more companies can be held liable.
The laws in Canada are different from the U.S. If you lived or worked in Canada and encountered asbestos that made you sick, a Canadian asbestos firm or attorney can help. They will explain the laws and outline your options for suing and recovering damages.
If a company that exposed you to asbestos is now bankrupt, you cannot sue. That company likely set up an asbestos trust fund to compensate victims. You can claim the trust fund to get your share.
How Can a Canada Mesothelioma Lawyer Help Me?
Experienced Canada mesothelioma attorneys assist clients in getting compensation, whether through a lawsuit, asbestos trust funds, government benefits, or veteran benefits.
Mesothelioma Lawyers Offer Unique Expertise
You don't want to rely on any personal injury lawyer to make a case for your asbestos exposure. Asbestos attorneys and law firms are experts in their area of the law.
They know which companies used asbestos and when and where. They can track down your past asbestos exposure and work with medical experts to prove it caused your illness.
How Do I Know if I'm Eligible for a Mesothelioma Claim?
The best way to know if you qualify for a claim is to consult a mesothelioma lawyer. If you were exposed to asbestos and later got sick, you can file a lawsuit in Canada.
The right lawyer will offer you a free consultation to review your case's details. They can tell you your options and help you decide what to do next.
You may want to file a lawsuit, seek government benefits, or make a claim with an asbestos trust fund.
How Much Can I Get in a Settlement with a Canada Mesothelioma Lawyer?
Experienced lawyers know how to find every penny asbestos companies owe their victims. They will consider your past work experience, the actions of the negligent companies, your illness and medical expenses, and even losses to your family.
Every case is different, but many people receive upwards of $1 million in their mesothelioma settlements. A jury verdict is usually higher, but a trial delays compensation. A settlement is usually best for mesothelioma patients.
How Long Will a Claim Take?
An important reason to work with a lawyer is to speed up the process. Most claims take no longer than a few months to resolve, but the more complicated your case, the longer it will take.
Your lawyer will get through it as quickly as possible to ensure you get the compensation you need for treatment.
Canada Mesothelioma Lawyers and Government Compensation
You might be eligible for compensation for asbestos-related illnesses if you received a mesothelioma diagnosis in Canada.
This means that if you have documentation to prove your condition came from occupational exposure, you can receive provincial government payments.
How Do I Find a Good Lawyer Near Me?
In Canada, finding an experienced mesothelioma lawyer is crucial, as few attorneys can offer in-depth knowledge of asbestos laws and the process of winning compensation.
Canadian laws differ from other countries, and an experienced attorney who understands the country's specific laws on asbestos is your best bet.
What to Look For in a Canada Mesothelioma Lawyer
One important aspect to remember before hiring a lawyer is that they should have a successful track record of handling previous similar cases.
In addition, you will need an attorney who:
Offers to work on a contingency-based fee plan so that you won't have to worry about costs while dealing with a costly disease
Will provide references from past cases upon request
Is compassionate and understanding about your illness and what you're experiencing
Specializes explicitly in mesothelioma and asbestos-related cases
Has enough time and resources to devote to your case
Is willing to answer all of your questions and keep you in the loop
Keep in mind that you'll want to feel comfortable with your lawyer, and you'll want to know what to expect.
Avoid attorneys who guarantee they can get you a specific amount of compensation. While a good attorney may be able to give a ballpark figure, it's impossible to know how much your case will bring before it's even started.
Many Canadian and other manufacturers used asbestos, putting workers at risk of illness for decades. If this includes you, talk to a lawyer about your options.
Help and Legal Assistance
If you've been injured by asbestos, keep in mind that there is a good chance that you'll qualify for considerable compensation. We invite our Canadian visitors to fill out our form to get your free Financial Compensation Packet, with information on asbestos and mesothelioma lawyers in your area. If you have questions or need additional assistance, contact us at 800-793-4540.
FREE Financial Compensation Packet
Info on law firms that will recover your

highest compensation

Learn how to get paid in 90 days
File for your share of $30 billion in trust funds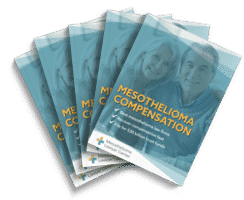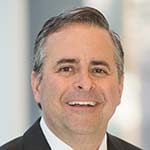 Paul Danziger grew up in Houston, Texas and earned a law degree from Northwestern University School of Law in Chicago. For over 25 years years he has focused on representing mesothelioma cancer victims and others hurt by asbestos exposure. Paul and his law firm have represented thousands of people diagnosed with mesothelioma, asbestosis, and lung cancer, recovering significant compensation for injured clients. Every client is extremely important to Paul and he will take every call from clients who want to speak with him. Paul and his law firm handle mesothelioma cases throughout the United States.