Wilmington Mesothelioma Lawyer
Page Updated on June 17, 2023
Many victims of asbestos exposure are fighting back with the help of a qualified Wilmington mesothelioma lawyer. Shipyards, steel foundries, and chemical and machinery companies were once a part of Wilmington's economy. Asbestos use was and continues to be an issue in these industries.
If you or a loved one have been diagnosed with mesothelioma, asbestos-related lung cancer, or asbestosis, you may be entitled to substantial compensation. We invite you to fill out our form today for a free Financial Compensation Packet, filled with information about top Wilmington mesothelioma lawyers, how to get paid in 90 days, how to file an asbestos trust fund claim, and much more.
FREE Financial Compensation Packet
Info on law firms that will recover your

highest compensation

Learn how to get paid in 90 days
File for your share of $30 billion in trust funds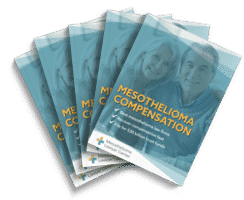 Free

Financial Compensation Packet
Info on law firms that will recover your

highest compensation

Learn how to get paid in 90 days
File for your share of $30 billion in trust funds
Delaware Asbestos Facts
Nearly 1,300 people in the small state of Delaware died from asbestos-related diseases between 1999 and 2017.
Chemical companies like DuPont and Hercules Powder contributed significantly to asbestos exposure in and around Wilmington.
A recent exposure incident during the demolition of an old General Motors plant highlights the ongoing risk of asbestos to the community.
When Do I Need a Wilmington Mesothelioma Lawyer?
You should contact a local asbestos or mesothelioma lawyer as soon as you get a diagnosis of mesothelioma. Nearly every mesothelioma case was caused by negligent asbestos exposure in the workplace.
You can hold companies accountable for the harm they caused in exposing you to asbestos, but you need the help of an experienced asbestos attorney. Here's how they can help you:
Evaluate your case for free to answer your questions and provide guidance
Investigate your exposure and determine which companies are negligent
File a lawsuit against the companies that exposed you to asbestos
Negotiate a settlement that maximizes the compensation you receive
Litigate your case in court if the defendants refuse to settle and provide compensation
File a successful claim with asbestos trust funds
A lawyer can also help you if you are a veteran. Veterans have high rates of mesothelioma due to the heavy use of asbestos by the military. They can help you file a lawsuit or seek VA benefits.
Top-Rated Delaware Mesothelioma Lawyers in Wilmington
When you're ready to take action against the companies that made you sick, start with an experienced asbestos attorney. Asbestos cases are complex and difficult to settle and litigate. You need a lawyer who has expertise in this area of the law and has won for asbestos victims.
Look for a Wilmington lawyer who is part of a large asbestos firm. Large firms have resources and nationwide reach. These are necessary to win asbestos cases that often involve multiple defendants and are often filed in other states.
How Was I Exposed to Asbestos in Wilmington?
Wilmington has been home to many industries over the years, but it is most often known for its chemical industry. These companies used asbestos and caused harmful exposure to many workers.
DuPont Chemical
Headquartered in downtown Wilmington, DuPont has been operating since 1802. Because of the company's previous high use of asbestos, it has faced several lawsuits over the years.
In 2009, three lawsuits were filed by workers in Argentina after they became seriously ill after working for prolonged hours around asbestos.
According to the lawsuits, Du Pont knew of the dangers of asbestos since 1964, but employees at the Mercedes plant in Argentina were still coming into contact with asbestos in 2004. All three workers developed asbestosis and two developed lung cancer.
While Du Pont stopped using asbestos in Delaware in the 1970s, it continued using the hazardous mineral in Argentina.
Hercules Powder
Hercules Powder Company, a spin-off company of Du Pont, was a large chemical company headquartered in Wilmington. Hercules expanded rapidly and became a major part of the Wilmington economy, employing thousands.
As a chemical company, Hercules relied on asbestos in its machinery, equipment, and facilities to resist high temperatures and heat. In addition, the workers wore clothing and protective gear with asbestos for protection and insulation.
Hercules expanded its plant operations in several states, including Oregon, Tennessee, Texas, Georgia, Alabama, and more.
Several lawsuits against Hercules surfaced recently as more and more people developed the dangerous illnesses linked to asbestos exposure, including asbestosis and malignant mesothelioma.
Other Job Sites and Buildings in Wilmington Associated with Asbestos Use
In addition to the well-known chemical companies, several other buildings and workplaces in Wilmington have contributed to asbestos exposure:
Schools
Bancroft Elementary School
Delcastle Technical High School
Lancashire Elementary School
Thomas McKean High School
Mount Pleasant High School
Springer Middle School
St. Mark's High School
St. Mary Magdalen School
Hospitals
Christiana Hospital (Wilmington Hospital)
Pelleport Hospital
Riverside Hospital
St. Francis Hospital
Construction Companies
Chestnut Run Construction
Cohen and Son Construction
Shipyards
Dravo Shipyard
Pusey & Jones Shipyard
Chemical Companies
Atlas Chemical Industries, Inc.
Wilmington Chemical Corporation
DuPont Research Center
Other Public Buildings
Chester Bethel Church
Church of the Holy Child
Recent Asbestos Exposure at General Motors Plant
Although routine use of asbestos in workplaces and construction is in the past, lingering asbestos materials still cause harm. The recent demolition of Wilmington's former General Motors plant halted and resulted in fines to a foreman and asbestos subcontractor.
In a video taken by a worker, asbestos particles can be seen floating in the air. The state's Department of Natural Resources and Environmental Control issued penalties totaling $66,000.
Getting Medical Help Near Wilmington
Medical experts recommend that victims of asbestos-related diseases seek treatment from physicians and care centers offering comprehensive cancer care. Although there are no comprehensive cancer care centers in Wilmington, the following are among a few close-by facilities:
Helen F. Graham Cancer Center: 4710 Ogletown-Stanton Road, Newark, DE, 19713, 302-623-4500
University of Pennsylvania Cancer Care Center: Abramson Cancer Center: 38th and Walnut Streets, Philadelphia, PA, 19104, 800-789-7366
Getting Legal Help in Wilmington
If you've been diagnosed with mesothelioma, asbestos-related lung cancer, or asbestosis, you may be entitled to compensatory damages. Remember to fill out our form to get your free Financial Compensation Packet, with information on asbestos and mesothelioma attorneys in your area. If you have questions or need assistance, contact us toll-free at 800-793-4540.
FREE Financial Compensation Packet
Info on law firms that will recover your

highest compensation

Learn how to get paid in 90 days
File for your share of $30 billion in trust funds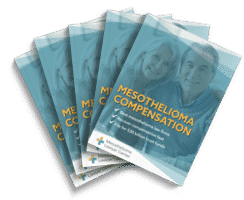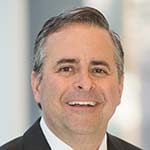 Paul Danziger grew up in Houston, Texas and earned a law degree from Northwestern University School of Law in Chicago. For over 25 years years he has focused on representing mesothelioma cancer victims and others hurt by asbestos exposure. Paul and his law firm have represented thousands of people diagnosed with mesothelioma, asbestosis, and lung cancer, recovering significant compensation for injured clients. Every client is extremely important to Paul and he will take every call from clients who want to speak with him. Paul and his law firm handle mesothelioma cases throughout the United States.