Charleston, South Carolina Mesothelioma Lawyer
Page Updated on July 26, 2019
Situated on the Atlantic coast, Charleston, South Carolina is a prime area for ports and maritime activities. In 1901, Charleston became home to the Charlestown Naval Shipyard, which was leased out in the 1960s to Detyens Shipyards, Inc., where it still operates graving docks, machine shops, and cranes. The primary economy in Charleston depended heavily on the maritime industry, including manufacturing, construction, and shipbuilding work.
As with many other cities prior the 1980s, Charleston used asbestos at the shipyard, placing workers at daily risk of developing life-threatening diseases.
Keep in mind that if you've been diagnosed with mesothelioma, asbestos-related lung cancer, or asbestosis, you may be entitled to considerable compensation. We invite you to fill out our form today for a free Financial Compensation Packet, filled with information about top mesothelioma lawyers in Charleston, how to get paid in 90 days, how to file an asbestos trust fund claim, and much more.
Charleston Naval Shipyard
The U.S. Navy was aware of how dangerous asbestos was well before it stopped being used. Asbestos stayed a part of vessel repair, building, and construction throughout the majority of the 20th century.
In 1978, the Navy released the "Controlled Procedure for the Removal of Asbestos Containing Materials" documentation to the Charleston Naval Shipyard. Although the report provided a detailed outline on how to abate asbestos the safest way possible, the document came after many workers had already been exposed to dangerous asbestos fibers.
After the shipyard closed in 1996, citizens began expressing concerns about exposure to dangerous toxins left behind. The sheer size of the shipyard, which sat on 340 acres, was enough alone to make many residents anxious and worried. In 2005, new construction began at the old site and has now been renamed The Navy Yard at Noisette.
Since the closing of the yard in 1996, residents of nearby communities have stressed their concern about the redevelopment of the site and possible exposures to toxic substances like asbestos. About 340 acres of the site is currently being revitalized into a sustainable urban hub for the city of North Charleston. Construction broke ground for the site in 2005.
In February 2019, The Post and Courier reported that the shipyard "remains very much a work in progress."
However, prior to the shipyard's shutdown, employment rate shot up to over 25,000 workers by 1943, and the majority of these contractors and employees faced daily asbestos exposure. More than 220 ships were built during World War II alone at the Charleston Naval Shipyard.
Braswell Services Group
Prior to the Environmental Protection Agency's (EPA) warnings, asbestos was used at numerous shipyard facilities. In addition to Charleston Naval Shipyard, the Braswell Service Group facility once relied on asbestos so much that it could be found in almost type of machinery, equipment, and parts at its job site. Similar to workers at the Charleston Naval Shipyard, employees at Braswell worked around asbestos and asbestos-containing materials (ACMs) daily as the built and repaired ships. Asbestos was found in:
Boilers and turbines
Electrical, building, and plumbing insulation
Pumps and valves
Steampipes
Incinerators
Gaskets
Tiling
Welding blankets, and more
Additional Job Sites Associated with Asbestos Use in Charleston
Unfortunately, along with shipyards, there were a plethora of companies that once used asbestos. Several buildings that were constructed with ACMs still remain in Charleston today. Although many of these buildings undergo routine maintenance and asbestos for inspection, it's important to note which businesses once heavily relied upon asbestos.
Schools
Citadel Military College of South Carolina
Basic Science Building- Medical University of South Carolina
University of South Carolina
Hospitals
Charleston Memorial Hospital
Roper St. Francis Healthcare
Wm. Jennings Bryan Dorn VAMC
Additional Businesses
Bird and Son Inc.
South Carolina Gas and Electric Company
Charleston Hydraulic Cotton Press
Charleston Oil Refinery
Daniel Construction
J. R. Deans Company, Inc.
Westvaco Corporation
Wood Brothers Thresher Company
Medical Assistance in Charleston
If you've been diagnosed with an asbestos-related disease or if you've been exposed to asbestos and needs assistance with testing and diagnosis, the Hollings Cancer Center (HCC) at the Medical University of South Carolina (MUSC), has helped cancer patients since its inception in 1824.
In 1993, HCC was named a designated cancer center, backed by the National Cancer Institute (NCI). In addition to extensive cancer research and research trials, HCC offers innovative radiology oncology treatment options at their well-known Thoracic Oncology Program.
Hollings Cancer Center
86 Jonathan Lucas St,
Charleston, SC 29425
(843) 792-0700
Additional Information and Getting Legal Help
Don't forget to fill out our form to get our free Financial Compensation Packet, filled with information on the leading asbestos and mesothelioma attorneys. If you need additional assistance, contact us toll-free at 800-793-4540.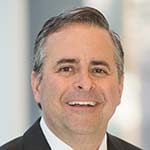 Paul Danziger grew up in Houston, Texas and earned a law degree from Northwestern University School of Law in Chicago. For over 25 years years he has focused on representing mesothelioma cancer victims and others hurt by asbestos exposure. Paul and his law firm have represented thousands of people diagnosed with mesothelioma, asbestosis, and lung cancer, recovering hundreds of millions of dollars for injured clients. Every client is extremely important to Paul and he will take every call from clients who want to speak with him. Paul and his law firm handle mesothelioma cases throughout the United States.