Charleston, South Carolina Mesothelioma Lawyer
Page Updated on July 11, 2020
Shipyard jobs, along with numerous other industries in Charleston, have been marred by asbestos use for decades. If you were injured by asbestos at a shipyard job or while working in any other industry that used the toxic mineral, an experienced Charleston mesothelioma lawyer may be able to assist you.
Keep in mind that if you've been diagnosed with mesothelioma, asbestos-related lung cancer, or asbestosis, you may be entitled to considerable compensation. We invite you to fill out our form today for a free Financial Compensation Packet, filled with information about experienced mesothelioma lawyers in Charleston, how to get paid in 90 days, how to file an asbestos trust fund claim, and much more.
Free

Financial Compensation Packet
Info on law firms that will recover your

highest compensation

Learn how to get paid in 90 days
File for your share of $30 billion in trust funds
Charleston Asbestos Facts
South Carolina saw 2,866 deaths from asbestos-related diseases between 1999 and 2013.
The county with the highest number of asbestos deaths in that period was Charleston, with 447.
Charleston's long history with shipyards is a major contributing factor to the asbestos exposure workers experienced for decades.
Charleston Naval Shipyard
Business at the Charleston Naval Shipyard grew to over 25,000 workers by 1943. The majority of these contractors and employees faced daily asbestos exposure. More than 220 ships were built during World War II alone at the Charleston Naval Shipyard.
Asbestos long played a role in both navy and civilian ship repair, building, and construction throughout much of the 20th century. It was used to insulate and protect against heat and fire. Asbestos was also desirable on ships for its ability to add lightweight strength to materials.
In 1978, the Navy released the "Controlled Procedure for the Removal of Asbestos Containing Materials" documentation to the Charleston Naval Shipyard.
Although the report provided a detailed outline on how to abate asbestos the safest way possible, the document came after many workers had already been exposed to dangerous asbestos fibers.
After the shipyard closed in 1996, citizens began expressing concerns about exposure to dangerous toxins left behind.
In 2005, new construction began at the old site and has now been renamed The Navy Yard at Noisette.
In February 2019, The Post and Courier reported that the shipyard "remains very much a work in progress."
Braswell Services Group
In addition to Charleston Naval Shipyard, the Braswell Service Group was a shipyard that once relied on asbestos. Asbestos was found in almost every type of machinery, equipment, and parts at the shipyard.
Employees at Braswell worked around asbestos and asbestos-containing materials (ACMs) daily as the built and repaired ships. Asbestos was found in:
Boilers and turbines
Electrical, building, and plumbing insulation
Pumps and valves
Steampipes
Incinerators
Gaskets
Tiling
Welding blankets, and more
Job Sites Associated with Asbestos Use in Charleston
Along with shipyards, several other companies in and around Charleston used asbestos for years. Several buildings that were constructed with ACMs still remain in Charleston today.
Schools
Citadel Military College of South Carolina
Basic Science Building- Medical University of South Carolina
University of South Carolina
Hospitals
Charleston Memorial Hospital
Roper St. Francis Healthcare
Wm. Jennings Bryan Dorn VAMC
Additional Businesses
Bird and Son Inc.
South Carolina Gas and Electric Company
Charleston Hydraulic Cotton Press
Charleston Oil Refinery
Daniel Construction
J. R. Deans Company, Inc.
Westvaco Corporation
Wood Brothers Thresher Company
Specialty Cancer Care in Charleston
If you've been diagnosed with an asbestos-related disease or if you've been exposed to asbestos and needs assistance with testing and diagnosis, the Hollings Cancer Center (HCC) at the Medical University of South Carolina (MUSC), has helped cancer patients since its inception in 1824.
In 1993, HCC was named a designated cancer center, backed by the National Cancer Institute (NCI).
In addition to extensive cancer research and research trials, HCC offers innovative radiology oncology treatment options at their well-known Thoracic Oncology Program.
Hollings Cancer Center
86 Jonathan Lucas St,
Charleston, SC 29425
(843) 792-0700
Additional Information and Getting Legal Help
Don't forget to fill out our form to get our free Financial Compensation Packet, filled with information on the experienced asbestos and mesothelioma attorneys. If you need additional assistance, contact us toll-free at 800-793-4540.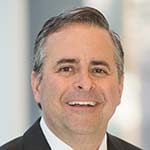 Paul Danziger grew up in Houston, Texas and earned a law degree from Northwestern University School of Law in Chicago. For over 25 years years he has focused on representing mesothelioma cancer victims and others hurt by asbestos exposure. Paul and his law firm have represented thousands of people diagnosed with mesothelioma, asbestosis, and lung cancer, recovering significant compensation for injured clients. Every client is extremely important to Paul and he will take every call from clients who want to speak with him. Paul and his law firm handle mesothelioma cases throughout the United States.