Kansas Mesothelioma Lawyer
Page Updated on January 06, 2022
Many job sites in Kansas used asbestos in products and equipment, which led to workers developing mesothelioma and other illnesses. Kansas mesothelioma lawyers are now helping asbestos victims fight for justice.
If you or someone you love suffers from mesothelioma, asbestos-related lung cancer, or asbestosis, you may qualify for substantial compensation. Fill out our form to get a free Financial Compensation Packet. You'll learn about the experienced mesothelioma lawyers in your area, how to get paid in 90 days, how to file a claim for the asbestos trust funds, and more.
FREE Financial Compensation Packet
Info on law firms that will recover your

highest compensation

Learn how to get paid in 90 days
File for your share of $30 billion in trust funds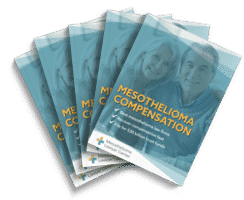 Free

Financial Compensation Packet
Info on law firms that will recover your

highest compensation

Learn how to get paid in 90 days
File for your share of $30 billion in trust funds
We are happy to assist all cities and towns in Kansas, including:
Wichita Falls, Overland Park, Kansas City, Olathe, Topeka, Lawrence, Shawnee, Manhattan, Lenexa, Salina, Hutchinson, Leavenworth, Leawood, Dodge City, Garden City, Junction City, Emporia, Derby, Prairie Village, Hays, Liberal, Gardner, Pittsburg, Newton, Great Bend, McPherson, El Dorado, Ottawa, Winfield, Arkansas City, Andover, Lansing, Merriam, Haysville, Atchison, Parsons, Coffeyville, Mission, Chanute, Independence, Augusta, Fort Riley, Wellington, Fort Scott, Park City, Bonner Springs, Valley Center, Pratt, Bel Aire, Roeland Park, Abilene, Mulvane, Ulysses, Eudora, De Soto, Spring Hill, Paola, Iola, Colby, Concordia, Tonganoxie, Basehor, Wamego, Goddard, Goodland, Baldwin City, Russell, Osawatomie, Edwardsville, Louisburg, Clay Center, Baxter Springs, Larned, Hugoton, Fairway, Rose Hill, Scott City, Beloi,t Maize, Lyons, Hesston, Mission Hills, Lindsborg, Frontenac, Garnett, Marysville, Holton, Columbus, Hiawatha, Kingman, Ellsworth, Galena, Hillsboro, Osage City, Norton, Girard, Hoisington, St. Marys ,Oaklawn-Sunview, Burlington, and more.
Kansas Asbestos Statistics
While most states have seen more deaths related to asbestos, Kansas still had over 2,100 such deaths between 1999 and 2017.
Just 397 of those deaths were from mesothelioma, while 1,588 resulted from asbestos lung cancer and 129 from asbestosis.
The largest number of asbestos-related deaths in the state came from Sedgwick County.
According to the Environmental Working Group (EWG), Kansas ranks 29th in the nation for asbestos-related deaths.
Which Industries Have Caused Asbestos Exposure in the State?
Kansas has more than just farming, and some of the biggest industries and workplaces in the state have caused asbestos exposure and illness in workers.
Workers in the aviation industry make airplane parts, including high friction asbestos-containing brakes for airplanes. Workers who handled them were likely exposed.
Boeing, one of the world's largest aerospace companies, has a facility in Kansas where many residents were employed while asbestos was still being used. Other aviation job sites in Kansas include Cessna Aircraft Company and Trans World Airlines, Inc.
Another Kansas company associated with asbestos use is Chanute's Mid-America Refining Company (MARCO). From 1940 until 1981, MARCO used asbestos throughout the entire job site because of its resistance to heat and fire.
Other Job Sites Associated with Asbestos
In addition to aviation and refining companies, other Kansas businesses have been associated with asbestos, including:
Kansas Power and Light
Larned Electrical Light
Mobil Oil Refinery
Municipal Light Plant
Trend Construction Corporation
Kansas State Agricultural College
Eagle Refrigeration Company
Kansas State University
Socony-Vacuum Oil Company
Manhattan Country Club
Bushton Hydrocarbon Plant
Globe Oil Refining Company
Chloride Ceramics Company
Archer Daniels Midland
Prairie Pipe Line Company
Trudeau Port Cement Company
Sunflower Ammunitions Plant
Hercules Powder Company, Inc.
Emporia State Teachers College
Armstrong Contracting & Supply Corporation
Kansas Electric Utilities Company
Kansas Army Ammunition Plant
Kansas Gas & Electric
Kansas Ordnance Plant
Huxtable-Hammond Company, Inc.
Wheatland Electric Cooperative
Kansas City Southern Railroad
Is There Any Naturally-Occurring Asbestos in Kansas?
Most asbestos-related diseases in Kansas were from prolonged daily exposure at job sites. However, the state also has a few naturally-occurring asbestos sites, which have led to some exposure via airborne particles disturbed from the deposits.
There are three naturally-occurring asbestos sites in Kansas:
Two are in close proximity of each other in the Eastern portion of the state, close to U.S. Highways 75 and 77.
The third site is located in the Southeastern area of Kansas, near Parsons.
Tornadoes and Asbestos in Kansas
Kansas is prone to tornadoes. Tornadoes are extremely destructive, tearing apart buildings and leaving behind a big mess of mangled construction materials.
Unfortunately, the leftover waste often contains asbestos. When older buildings collapse during a tornado, they expose asbestos materials. Residents and rescue and cleanup workers risk exposure.
Kansas Asbestos Laws
The Kansas Department of Health and Environment is responsible for the implementation of asbestos regulations and statutes in Kansas:
Under 65-5302 of the Kansas Statutes Annotated Asbestos Control, all individuals working on an asbestos project in the state of Kansas must first be licensed and certified to work around asbestos.
Kansas follows both OSHA and NESHAP regulations in regard to the disposal of asbestos. Asbestos must be encapsulated in an airtight container and labeled appropriately. Disposal must be in a state-approved landfill for disposal.
Anyone working on an asbestos abatement project must notify the state, in writing, within 10 days prior to the start of the project. All applicable fees must also be paid before beginning the project.
For more detailed information and additional rules and regulation in Kansas, contact the Kansas Department of Health and Environment at 785-296-6024.
Where Can I Get Treatment in Kansas?
It's best to get treatment from physicians specializing in mesothelioma and other asbestos-related diseases.
The National Cancer Institute (NCI) helps cancer patients find the best treatments available by designating facilities. NCI-designated care centers are always recommended for those with asbestos-related diseases.
The University of Kansas Cancer Center (KUCC) is an NCI-designated center. An NCI designation means that the care center has been recognized for its superior physicians, scientists, and other healthcare professionals who have in-depth knowledge and experience dealing with cancer.
Kansas Statute of Limitations on Mesothelioma and Asbestos Lawsuits
Kan. Stat. Ann. § 60-501 et seq. requires the plaintiffs to follow the two-year discovery rule when filing an asbestos lawsuit in Kansas.
If you plan to file a lawsuit, you must do so within two years of the time that the asbestos-related was discovered or should have been discovered.
Wrongful death lawsuits are to be filed within two years of the date of the victim's death.
These laws fall under personal injury laws in Kansas as there are no specific laws pertaining exclusively to asbestos.
Getting Legal Help in Kansas
If you've been injured by asbestos, there is a good chance that you'll qualify for considerable compensation. Get our free Financial Compensation Packet for information on the top mesothelioma and asbestos lawyers in your area. For questions and assistance, feel free to contact us at 800-793-4540.
FREE Financial Compensation Packet
Info on law firms that will recover your

highest compensation

Learn how to get paid in 90 days
File for your share of $30 billion in trust funds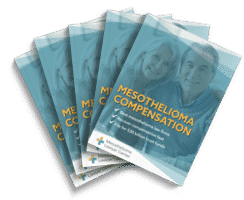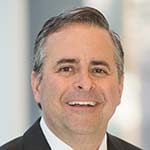 Paul Danziger grew up in Houston, Texas and earned a law degree from Northwestern University School of Law in Chicago. For over 25 years years he has focused on representing mesothelioma cancer victims and others hurt by asbestos exposure. Paul and his law firm have represented thousands of people diagnosed with mesothelioma, asbestosis, and lung cancer, recovering significant compensation for injured clients. Every client is extremely important to Paul and he will take every call from clients who want to speak with him. Paul and his law firm handle mesothelioma cases throughout the United States.