Hawaii Mesothelioma Lawyer
Page Updated on July 12, 2023
Hawaii has long been home to industries that used asbestos and exposed workers and residents to its harmful effects. A qualified Hawaii mesothelioma lawyer can help if you've developed a toxic asbestos-related disease.
If you have mesothelioma, asbestos-related lung cancer, or asbestosis, you may be eligible to receive a large amount of compensation. Fill out our form to get a free Financial Compensation Packet. You'll learn about the experienced mesothelioma lawyers in your area, how to get paid in 90 days, how to file a claim for the asbestos trust funds, and more.
FREE Financial Compensation Packet
Info on law firms that will recover your

highest compensation

Learn how to get paid in 90 days
File for your share of $30 billion in trust funds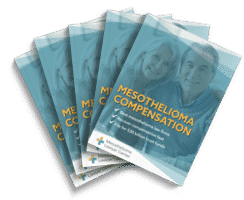 Free

Financial Compensation Packet
Info on law firms that will recover your

highest compensation

Learn how to get paid in 90 days
File for your share of $30 billion in trust funds
We help families in all cities and towns in Hawaii, including:
Honululu, Pearl City, East Honolulu, Hilo, Kailua Cdp, Waipahu, Kaneohe, Mililani Town, Kahului, Ewa, Gentry, Kihei, Schofield, Barracks, Mililani, Mauka, Makakilo, Wahiawa, Wailuku, Kapolei, Royal Kunia, Ewa Beach, Halawa, Waimalu, Kailua Cdp, Waianae, Nanakuli, Waipio, Lahaina, Kapaa, Kaneohe Station, Kalaoa, Hawaiian Paradise Park, Waihee-Waiehu, Ocean Pointe, Waimea Cdp, Aiea, Holualoa, Ahuimanu, Maili, Haiku-Pauwela, Makaha, Pukalani, Waikele, Hickam Housing, Ewa Villages, Lihue, Kula, Makawao, Waikoloa Village, Napili-Honokowai, West Loch Estate, Wailea, Waimanalo, Laie, Pupukea, Whitmore Village, Waipio Acres, Wailua, Homesteads, Kahaluu, Heeia, Hawaiian Beaches, Waimanalo Beach, Kalaheo, Captain Cook, Kahaluu-Keauhou, Haleiwa, Hawaiian Ocean View, Waialua, Hanamaulu, Hauula, Puhi, Iroquois Point, Waikapu, Ainaloa, Lanai City, Kilauea, Kaunakakai, Orchidlands Estates, Kekaha, Mountain View, Honokaa, Hanapepe, Eleele, Honaunau-Napoopoo, Honalo, Volcano, Wailua, Keaau, Kahuku, Paia, Wheeler AFB, Koloa, Princeville, Anahola, Lawai, Hawaiian Acres, Kealakekua, Maunawili, Kualapuu, Ko Olina, Waimea Cdp, Pepeekeo, and more.
Hawaii Asbestos Facts
Hawaii has no naturally-occurring asbestos, but the harmful set of minerals has been imported to the islands, causing exposure issues in the state.
Between 1999 and 2017, 747 people died from asbestos diseases.
Of those deaths, 139 were from mesothelioma.
Honolulu County has seen the most deaths related to asbestos exposure in the state.
Am I Eligible for a Hawaii Asbestos or Mesothelioma Claim?
If you were diagnosed with mesothelioma, you are eligible to file a lawsuit or make a claim for compensation. Mesothelioma is caused by asbestos exposure, and most asbestos exposure was negligent.
You can hold companies accountable for asbestos exposure and hold them liable for your resulting expenses. You might not know which companies are responsible for your exposure, but an experienced mesothelioma lawyer in Hawaii can investigate and find out.
How to File a Claim for Mesothelioma in Hawaii
As a victim of past negligent asbestos exposure in Hawaii, you have options for filing a claim and seeking compensation. A lawyer can explain these options, which you qualify for, and which is the best choice for your situation:
Mesothelioma Personal Injury Lawsuit
Mesothelioma is a personal injury caused by negligent exposure to a toxic substance. Your illness should have been prevented by not using asbestos or with proper protective measures.
A lawyer can help you file a personal injury lawsuit against the companies responsible for your illness. Most of these lawsuits end in a settlement. Rarely do they go to trial, where the lawyer argues your case, seeking a jury award.
Asbestos Trust Fund Claim
Many asbestos companies filed for bankruptcy after facing thousands of personal injury lawsuits. These companies cannot be sued, but there is another option for getting compensation from them.
Most companies that filed for bankruptcy over asbestos claims set up asbestos trust funds. The asbestos trusts currently hold about $30 billion to compensate claimants. A lawyer can help you find the trusts you qualify for and make a claim.
Mesothelioma Wrongful Death Lawsuit
If you lost a loved one to mesothelioma, you may be eligible to file a wrongful death lawsuit. As with personal injury cases, these mostly end in settlements and rarely go to trial. You can seek compensation for past medical expenses, funeral costs, and pain and suffering.
Veterans Benefits
Veterans have high rates of mesothelioma compared to the general population. With such a strong military presence, Hawaii is home to many veterans who were exposed to asbestos during their service and now have mesothelioma. Navy veterans were most affected by heavy asbestos use in the military.
You cannot sue the U.S. military, but you can sue the companies that supplied it with asbestos. Another option for getting compensation is to make a claim for VA benefits. Mesothelioma is rated 100% disabling, so you could qualify for significant monthly compensation.
Working with a Leading Hawaii Mesothelioma Firm
To make a successful claim for mesothelioma, you need the guidance of a top Hawaii mesothelioma lawyer. Here's what to look for in a lawyer to represent you as you seek justice for past asbestos exposure in Hawaii:
A local attorney who knows the area and how and where asbestos was used
A lawyer who is part of a larger, nationwide firm with the resources necessary to win complicated asbestos cases
Experience handling asbestos cases and proven wins for similar clients
The offer of a free consultation to review your case and provide guidance
Contingency payment, so you pay nothing until they win for you
Where Was I Exposed to Asbestos in Hawaii?
One of the most important reasons to work with an experienced Hawaii asbestos firm is that they have the resources and knowledge necessary to investigate asbestos exposure.
Many industries used asbestos, so one or more of your workplaces could have exposed you. These are just some examples of companies and workplaces that exposed workers to asbestos in Hawaii.
Asbestos Use in Hawaii's Military Installations
Since Hawaii is located halfway between the U.S. West Coast and Japan, the Army and Navy set up several military bases at the start of the 20th Century. Naval Station Pearl Harbor, now known as Joint Base Pearl Harbor-Hickam, began as a Navy coaling station and anchorage in 1899.
By 1940, a modernized and expanded Pearl Harbor became the main base of the Pacific Fleet, the Navy's largest group of warships and fleet auxiliaries.
Many of Pearl Harbor's facilities were built with construction materials containing asbestos. This includes the oil tank farm, the shipyard, the air station on Ford Island, and the Pacific Fleet headquarters, which were built with construction materials containing asbestos.
The Army built various forts and air bases to protect Pearl Harbor, and the ships berthed there, including Schofield Barracks, Ft. Shafter, and Wheeler and Hickam Fields. These bases were also built with construction materials which included asbestos.
The pervasive presence of asbestos in the state's military installations can be summed up by one statistic: According to the Honolulu Star-Bulletin, in Pearl Harbor-Hickam alone, over 10,000 workers at the Naval Shipyard have been exposed to asbestos since the Second World War.
Asbestos at Vermiculite of Hawaii
Vermiculite processing exposed thousands of people to asbestos around the country. The W.R. Grace mine in Libby, Montana, shipped asbestos-contaminated vermiculite to processing facilities for decades. Workers in these facilities did not realize the dangers they faced.
The Vermiculite of Hawaii Plant in Honolulu received shipments of Libby vermiculite between 1954 and 1983. People who worked here and residents nearby risked exposure and resulting illnesses.
Asbestos in Public Buildings
In addition to industrial and military workplaces, people have been exposed to asbestos in public buildings. Most buildings were constructed with asbestos through the 1970s. Asbestos lingers in some of those buildings, putting people at risk of exposure today.
Several school buildings in Hawaii contain asbestos and pose risks to students and staff. In 2005, the state began abatement projects in nine buildings. Many more were suspected of having harmful asbestos. More recently, a school building on the Big Island was found to have deteriorating asbestos.
In Honolulu, the state Health Department building is currently being targeted for renovations. Among many other issues, it contains a lot of asbestos materials.
Where Else Was Asbestos Used in Hawaii?
Nearly every building constructed in Hawaii between 1898 and 1980 contained asbestos. This includes:
Pineapple processing plants
Auto repair shops
Airports
Shipyards
Power plants
Government buildings
Private homes
Schools
Many workers in the construction, power generating, food processing, and manufacturing fields were exposed to asbestos on the job or put at risk of exposure.
The site of the now-closed Vermiculite of Hawaii plant in Honolulu has been evaluated by the Agency for Toxic Substances and Diseases Registry (ATSDR) as being contaminated by asbestos.
From 1954 to 1983, this facility processed vermiculite from Libby, Montana, which contained high amounts of asbestos.
The ATSDR report informs former workers and residents of nearby neighborhoods that they may have been exposed to asbestos during Hawaii's 30-year-long operational existence.
Hawaii's aging school facilities continue to have large amounts of asbestos on campuses built as recently as 40 years ago. In December of 2004, for instance, asbestos was found in the outside paintwork of Honolulu's King Intermediate School.
Two permanent classroom buildings and one portable facility shut down, the Honolulu Advertiser reported.
Prominent Job Sites Known to Have Asbestos Exposure
Pearl Harbor Naval Shipyards
Ford Island Naval Air Station
Hickam Air Force Base
Schofield Army Barracks
Vermiculite of Hawaii asbestos processing plant
Pearl Harbor Oil Tank Farm
Maui Electric Company
Olokele Sugar Company
Asbestos Laws in Hawaii
Under Title 11, Chapter 501, of the Hawaii Department of Health's Administrative Rules, Hawaii made several regulations regarding the handling, working around, and removing asbestos, known as asbestos abatement:
Owners and operators of asbestos mills in Hawaii must ensure that no emissions are ejected out of the mills and into the air. In addition, they must inspect the air ducts and clean the air devices and equipment at least once a week.
Roadways made with asbestos are strictly prohibited in Hawaii, including tailings or waste materials. Tailings containing asbestos are only acceptable if they are encapsulated into the roadway's asphalt.
Any manufacturer that can still legally use asbestos must ensure no emissions are leaked from the building.
Anyone planning to demolish or renovate a building or facility that contains asbestos must always adhere to Title 11, Chapter 501 guidelines of the Hawaii Department of Health's Administrative Rules.
Schools that were built with asbestos-containing materials must undergo routine inspections and maintenance, and all records must be sent to the state.
For more information, contact the Hawaii Department of Health's Administrative Department.
Hawaii's Statute of Limitations on Asbestos Lawsuits
To file an asbestos-related lawsuit in Hawaii, you must do so within that state's statute of limitations, which include:
Two years from the diagnosis of an asbestos-related disease
Two years from the time of the victim's death for wrongful death lawsuits
Mesothelioma Treatment in Hawaii
Mesothelioma is challenging to treat, but Hawaii is home to a handful of specialists who offer innovative treatments. The University of Hawaii Cancer Center in Honolulu is the premiere location for cancer care in the state and the best option for mesothelioma patients.
In addition to treatment, the Cancer Center conducts research. Researchers here are investigating the causes of mesothelioma in order to develop better treatments.
Getting Legal Help in Hawaii
Remember, if you've been diagnosed with mesothelioma, asbestos-related lung cancer, or asbestosis, you may qualify for significant compensation. Get our free Financial Compensation Packet for information on the top mesothelioma and asbestos lawyers in your area. For questions and assistance, feel free to contact us at 800-793-4540.
FREE Financial Compensation Packet
Info on law firms that will recover your

highest compensation

Learn how to get paid in 90 days
File for your share of $30 billion in trust funds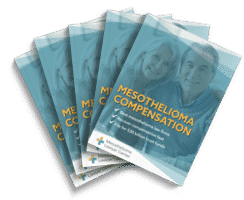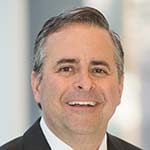 Paul Danziger grew up in Houston, Texas and earned a law degree from Northwestern University School of Law in Chicago. For over 25 years years he has focused on representing mesothelioma cancer victims and others hurt by asbestos exposure. Paul and his law firm have represented thousands of people diagnosed with mesothelioma, asbestosis, and lung cancer, recovering significant compensation for injured clients. Every client is extremely important to Paul and he will take every call from clients who want to speak with him. Paul and his law firm handle mesothelioma cases throughout the United States.