Eugene Mesothelioma Lawyer
Page Updated on July 26, 2019
With a population of a little more than 166,000 residents, Eugene, Oregon is known for its scenic beauty, prominent colleges, and vast recreational offerings. Eugene isn't usually the type of city that comes to mind for having a number of life-threatening disease cases.
Yet, the city's history with asbestos use in the chemical, construction, manufacturing, and lumber industries left a lasting impression on workers and residents who developed mesothelioma and other asbestos diseases.
If you've been diagnosed with mesothelioma, asbestos-related lung cancer, or asbestosis, you may be eligible for significant compensation. Fill out our form to receive our free Financial Compensation Packet. Our packet is loaded with information on leading mesothelioma attorneys in Eugene, how to file a claim for asbestos trust funds, how to get paid in 90 days, and more.
E.J. Bartells Company
Established in 1923, the E.J. Bartells Company supplies insulation and fabric materials to major companies throughout the U.S. Some of the more well-known companies that the E.J. Bartells Company supplied materials to include Boeing, Intel, Xerox, and Apollo Sheet Metal.
When the company began, it used asbestos to provide insulation and heat resistance in many products. This not only put workers at risk at job sites that received E.J. Bartells' materials but also numerous people who used the products.
Although E.J. Bartells' goal was to provide "the most complete line of insulation/refractory products and services available on the market," the company ended up facing numerous mesothelioma lawsuits. In 2000, the company stopped doing business, but a private company revamped it in 2001, removed "Company" from its name, and is now known as E.J. Bartells. It has several branches throughout Oregon, including Eugene, where commercial and industrial insulation is manufactured.
One high-profile case against the company happened when the spouse of a former electrician filed a wrongful death lawsuit against several companies, including E.J. Bartells. The electrician died from pleural mesothelioma after excessive asbestos exposure. A jury found E.J. Bartells partially responsible for his death. The victim's spouse won $1.5 million in economic damages, $3 million in punitive damages, and an additional $307,000 in compensatory damages.
Shortly after, E.J. Bartells was again hit with another wrongful death lawsuit when the family of a former employee sued the company for the employee's death benefits, disability benefits, and funeral costs. E.J. Bartells Company settled the case and in turn, the family received monthly payments of $750 over the course of the next 20 years.
More lawsuits followed, and with the overwhelming amount of cases against them, E.J. Bartells filed for Chapter 11 bankruptcy in 2000. One of the conditions of the bankruptcy protection was that an asbestos trust fund was to be established to cover both pending and future asbestos lawsuits against the company.
E.J. Bartells Company manufactured a variety of materials and product that contained asbestos, including:
Tapes
Sealants
Adhesives
Cement
Board insulation
Joints
Pipe coverings
Insulation pads
Duct connectors
Anyone who worked at the E.J. Bartells Company prior to the 1980s may be at a high-risk for developing an asbestos-related disease, including malignant mesothelioma, asbestosis, and asbestos-related lung cancer.
Get regular medical checkups and screenings, especially if you've worked around asbestos, including pipefitters, construction workers, plumbers, insulators, electricians, and insulators. It usually take many decades before the first symptoms of an asbestos-related disease surface. Start routine medical check-ups as soon as possible. The sooner an asbestos-related illness is detected, the better the long-term outlook will be.
Additional Job Sites, Businesses, and Buildings Associated with Asbestos in Eugene
In addition to the E.J. Bartells Company, many other job sites, businesses, and buildings have been associated with asbestos use in Eugene. Numerous buildings are still in use today, although strict regulations are in place to ensure safety in the event of an asbestos disruption.
Lumber Companies and Plywood Mills
Associated Plywood Mills
Bohemia Lumber Company
Lane Plywood
Cuddeback Lumber
Schools
University of Oregon
Adamson Elementary School
Twin Oaks Elementary School
Monroe Middle School
Sheldon High School
McCornack Elementary School
Camas Ridge Elementary School
Kennedy Middle School
South Eugene High School
Additional Buildings and Companies
Skipworth Juvenile Detention Center
Armstrong World Industries
Bailey Hill Meadows Apartments
Cascade Fiber Company
Eugene Fruit Growers Association
Eugene Water & Electric
First National Bank of Eugene
Lane County Electric Company
Willamette Valley Wood Chemical Company
Eugene City Hall
Medical Help Near Eugene
Although there isn't a comprehensive cancer care center located in Eugene, the Knight Cancer Institute, located in nearby Portland, is backed by the National Cancer Institute (NCI). It's one of the most innovative medical centers in the entire Northwest.
Knight Cancer Institute has more than 200 experts and researchers who participate in four different research programs, including cancer prevention and control, hematologic malignancies, solid tumors, and cancer biology.
In addition, the Knight Cancer Institute has partnerships with a multitude of national, regional, and worldwide institutions, including:
M.D. Anderson Cancer Research Center
The University of California at Los Angeles
Salem Cancer Institute
Quality Healthcare
Mercy Medical Center
Bay Area Hospital
Knight Cancer Institute also offers more than 300 clinical trials, innovative treatment options for mesothelioma patients, and state-of-the-art technology. The institute also works with economically-challenged communities and has cancer control research activities within the Hispanic and Asian communities.
Knight Cancer Institute Cancer Center
3181 S.W. Sam Jackson Park Road
Portland, Oregon 97239
Cancer Institute: (503) 494-1617
Health Care Services/OHSU Switchboard: (503) 494-8311
Main Operator at OHSU: 1-888-222-6478
Legal Help in Eugene
Remember, if you've been diagnosed with mesothelioma, asbestos-related lung cancer, or asbestosis, you may qualify for significant compensation. Remember to fill out our form to get your free Financial Compensation Packet, with information on asbestos and mesothelioma lawyers in your area. If you need additional assistance, contact us toll-free at 800-793-4540.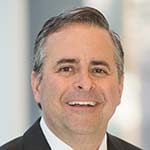 Paul Danziger grew up in Houston, Texas and earned a law degree from Northwestern University School of Law in Chicago. For over 25 years years he has focused on representing mesothelioma cancer victims and others hurt by asbestos exposure. Paul and his law firm have represented thousands of people diagnosed with mesothelioma, asbestosis, and lung cancer, recovering hundreds of millions of dollars for injured clients. Every client is extremely important to Paul and he will take every call from clients who want to speak with him. Paul and his law firm handle mesothelioma cases throughout the United States.