Rhode Island Mesothelioma Lawyer
Page Updated on August 16, 2023
Many workers who were injured by asbestos are fighting back with the help of a qualified Rhode Island mesothelioma lawyer. Although Rhode Island is a small state, it has had its share of devastating asbestos exposure, mostly from manufacturing and shipbuilding industries.
If you or a loved one have been diagnosed with mesothelioma, asbestos-related lung cancer, or asbestosis, you may qualify for significant compensation. Fill out our form to get a free Financial Compensation Packet. You'll learn about the experienced mesothelioma lawyers in Rhode Island, how to get paid in 90 days, how to file a claim for the asbestos trust funds, and more.
FREE Financial Compensation Packet
Info on law firms that will recover your

highest compensation

Learn how to get paid in 90 days
File for your share of $30 billion in trust funds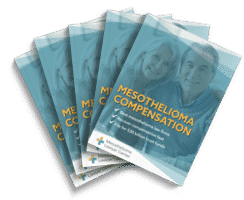 Free

Financial Compensation Packet
Info on law firms that will recover your

highest compensation

Learn how to get paid in 90 days
File for your share of $30 billion in trust funds
We offer assistance in all areas of Rhode Island, including:
Providence, Warwick, Cranston, Pawtucket, East Providence, Woonsocket, Coventry, Cumberland, North Providence, South Kingstown, Johnston, West Warwick, North Kingstown, Newport, Westerly, Bristol, Smithfield, Lincoln, Central Falls, Portsmouth, Barrington, Middletown, Burrillville, Narragansett, Tiverton, East Greenwich, North Smithfield, Warren, Scituate, Glocester, Hopkinton, Charlestown, Richmond, Exeter, West Greenwich, Jamestown, Foste, Little Compton, New Shoreham, and more.
Rhode Island Asbestos Facts
Rhode Island ranks low in the nation for asbestos-related deaths.
There were 1,363 deaths in the state between 1999 and 2017.
During that period, 249 people died from mesothelioma and 121 from asbestosis.
Providence County and the city of Providence had the most asbestos deaths.
About Mesothelioma and Asbestos Exposure
Mesothelioma is a rare and aggressive type of cancer. It most often affects the tissue around the lungs, which is known as pleural mesothelioma. Less common is peritoneal mesothelioma, which develops in the abdomen.
The only recognized cause of mesothelioma is asbestos exposure. Asbestos is a natural mineral that easily sheds tiny fibers. Workers or residents in buildings with asbestos can inhale those fibers. They cause tissue and cell damage in the body that can lead to mesothelioma, asbestosis, or lung cancer.
Mesothelioma is often diagnosed decades after asbestos exposure. If you have mesothelioma now, you probably encountered asbestos on the job many years ago.
Why Should I Sue for Mesothelioma?
Asbestos exposure causes mesothelioma. And asbestos exposure is almost always negligent. Companies that exposed people to asbestos without warnings and without safety protections can and should be held accountable.
Most people sue over mesothelioma to get compensation and to hold these companies liable for their expenses. Mesothelioma is expensive and can cost you in medical bills, lost wages, and pain and suffering.
Free Consultation with a Rhode Island Mesothelioma Lawyer
To make a successful mesothelioma claim, you need an experienced asbestos attorney. Top Rhode Island mesothelioma lawyers are available and offer free initial consultations. You shouldn't have to pay anything to get answers.
During a consultation, a lawyer will review your case, answer any questions, and explain your legal options. You could be eligible for one or more of the following compensation claims:
If your lawyer believes you have a case, they will help you take the steps to file a claim or lawsuit. They will give you the best chance of receiving fair compensation.
Where Was I Exposed to Asbestos in Rhode Island?
Rhode Island is small, but it has long been home to industries that used asbestos. If you have mesothelioma now, you were probably exposed to asbestos at work. These are some of the main sources of exposure in the state.
Textiles and Manufacturing
Manufacturing has long been an important industry in Rhode Island. Textile manufacturing, in particular, was a big part of the state's economy for years. Unfortunately, textile mills contributed significantly to asbestos exposure.
Asbestos was used on machinery and equipment for textile production.
It was also used as a component in fabrics and clothing.
Although textile production is no longer a major industry in Rhode Island, the residual effects of its asbestos use are still being felt.
Some asbestos-related fatalities happened after former employees faced prolonged exposure to asbestos.
Asbestos in Shipyards
Rhode Island is also home to two major shipyards: Newport Naval Yard and Walsh-Kaiser Shipyard.
Shipyards are well-known for extensive asbestos use. Asbestos was typically used to build ships, repair parts, and provide insulation. The most hazardous period for asbestos exposure in shipyards was from the 1930s until the late 1970s.
Asbestos in Rhode Island Schools
Before restrictions were placed on asbestos in the 1970s, many schools, including elementary schools, middle schools, high schools, and colleges, were constructed using asbestos.
Asbestos was a popular choice for its insulation and fire-resistant properties, and even today, staff members, teachers, and students are still at risk of exposure.
In 1991 the Rogers Williams Educational Building in Province underwent a health hazard evaluation.
Results showed asbestos in the furnaces, pipes, boilers, and insulation of the building, and only 50 percent contained.
Staff members were already beginning to experience respiratory problems when the evaluation began in 1991.
Additionally, three Rhode Island schools, Sarah Dyer Barnes Elementary, Winsor Hill Elementary, and Brown Avenue Elementary, were all shut down for renovations after the Rhode Island State Health Department determined that the buildings were riddled with asbestos.
Additional Job Sites Associated with Asbestos in Rhode Island
Smithfield Air National Guard
Wickford Shipyard
North Smithfield Sr. High School
Artic 1st Congregational Church
St. Bernard's Convent
Artic Christ & King Church
Artic Industrial National Bank
Artic Municipal Building
Arctic Telephone & Telegraph
Washburn Wire Company
F. W. Bird and Son
Peterson-Puritan Company
Synchron Chemical
Davisville Naval Station
GW Reynolds and Company
Meadowcrest Elementary School – Riverside
Industrial Underground Bank
Clayville Elementary School
Ongoing Asbestos Exposure in Rhode Island
Asbestos exposure was much more prevalent in the past. There is still a risk of exposure. Many buildings in Rhode Island were constructed with asbestos and still contain asbestos which puts workers and residents at risk.
Asbestos in school buildings is an important example of this ongoing risk. Both students and staff can be exposed when old asbestos materials deteriorate and release fibers. Any renovation or repair work also puts everyone in the building at risk.
Asbestos is also a risk in infrastructure. The town of Bristol, Rhode Island, received more than $ 1 million in 2022 to rehabilitate sewer pipes full of asbestos. Those pipes were beginning to deteriorate and release fibers into water.
Rhode Island's First Asbestos Lawsuit
In 1983, Rhode Island saw its first asbestos lawsuit when Georgette Brady, widow of former Navy submarine engineer, Frank Brady, filed a suit for wrongful death.
While working on submarines before his death in 1977, Frank was exposed to asbestos on a daily basis.
Frank developed mesothelioma lung cancer and eventually died at age 58 from a heart attack.
According to a radiation oncologist who provided testimony, Frank's heart attack resulted from lung scarring and straining after asbestos exposure.
Four asbestos manufacturers were sued, including Raybestos Manhattan, Owen Corning Fiberglass, Keene Industries, and Celotex Co.
After overwhelming evidence against the defendants, they settled out of our court for an undisclosed amount.
Asbestos Laws in Rhode Island
Rhode Island has laws in place to regulate the abatement of asbestos and keep current workers and residents safe. Other laws affect how asbestos lawsuits proceed.
Rhode Island Statute of Limitations on Mesothelioma and Asbestos Lawsuits
R. I. Gen. Laws § 9-1-12 et seq. provides the statute of limitations for personal injury cases in Rhode Island, and asbestos-related cases must follow the same statute as personal injury lawsuits.
The plaintiffs must file within three years from the date of the victim's death for a wrongful death lawsuit.
For asbestos-related illnesses, plaintiffs must file their lawsuit within three years from the time the disease was diagnosed or within three years from the date the illness should have been reasonably discovered.
Asbestos Safety Regulations
Rhode Island maintains its asbestos removal programs through the state's Department of Health, setting the standards for removal and certifications for those involved in the asbestos abatement process.
Rhode Island maintains an "Asbestos Control Program" that approves the certification of inspectors and contractors.
Notification of any work to remove asbestos material must be sent to the state at least ten days in advance.
Rhode Island also has strict regulations on how asbestos material is removed; for example, certain materials must be removed via a HEPA vacuum or filter. Friable material must be removed by the "wetting" process, meaning to dampen the material and secured in an approved container.
The state, through its Asbestos Control Program, is aggressive in locating and, when necessary, removing the hazardous material from public property and schools.
Mesothelioma Treatment in Rhode Island
Currently, there are no cancer centers backed by the National Cancer Institute (NCI) in Rhode Island.
However, the Jackson Laboratory Cancer Center in the nearby state of Maine is an NCI-designated comprehensive cancer treatment center, meaning top-notch doctors who specialize in cancer treatment are available.
Time is a critical factor in getting expert care. Once victims are diagnosed with an asbestos-related disease, they are usually already in the latest stages of cancer, as the symptoms of mesothelioma typically lie dormant for up to 50 years.
A small clinic or a general practice physician may not have the kind of experience and medical equipment needed to give you the best possible options and mesothelioma treatments.
Getting Legal Help in Rhode Island
Remember, if you've been diagnosed with mesothelioma, asbestos-related lung cancer, or asbestosis, you may qualify for significant compensation. Don't forget to fill out our form to get our free Financial Compensation Packet, filled with information on the experienced asbestos and mesothelioma attorneys in your area. If you need additional assistance, contact us toll-free at 800-793-4540.
FREE Financial Compensation Packet
Info on law firms that will recover your

highest compensation

Learn how to get paid in 90 days
File for your share of $30 billion in trust funds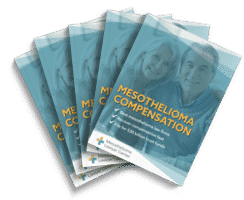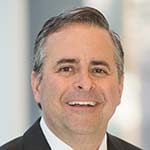 Paul Danziger grew up in Houston, Texas and earned a law degree from Northwestern University School of Law in Chicago. For over 25 years years he has focused on representing mesothelioma cancer victims and others hurt by asbestos exposure. Paul and his law firm have represented thousands of people diagnosed with mesothelioma, asbestosis, and lung cancer, recovering significant compensation for injured clients. Every client is extremely important to Paul and he will take every call from clients who want to speak with him. Paul and his law firm handle mesothelioma cases throughout the United States.