Asbestos and Textile Mill Workers
Page Updated on March 04, 2022
Asbestos and textile mill workers too often went hand-in-hand in the past. Textile mills contained asbestos in machinery, and some of the textiles workers made. Those workers are now at greater risk of developing mesothelioma, and many have started lawsuits over past exposure.
If you suffer from mesothelioma, asbestosis, or asbestos-related cancer, you may be eligible for a large amount of compensation. Currently, there is over $30 billion in asbestos trust funds set up for those who have been diagnosed with an asbestos-related illness. Fill out our form to get a free Financial Compensation Packet. You'll learn about the experienced mesothelioma lawyers in your area, how to get paid in 90 days, how to file a claim for the asbestos trust funds, and more.
FREE Financial Compensation Packet
Info on law firms that will recover your

highest compensation

Learn how to get paid in 90 days
File for your share of $30 billion in trust funds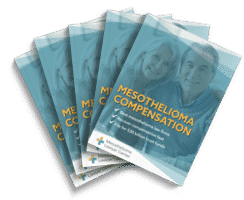 Free

Financial Compensation Packet
Info on law firms that will recover your

highest compensation

Learn how to get paid in 90 days
File for your share of $30 billion in trust funds
About Textile Workers
Textile workers generally work in the manufacturing mill where textiles are made using raw materials, wool, cotton, and polyester.
Textile workers have a variety of different job functions, which may include:
Setting up, operating, maintaining, and running textile machines
Bleaching and dyeing textiles and operating bleaching equipment
Testing and inspecting materials
Supervising and managing production lines
General maintenance and cleanup
According to the U.S. Bureau of Labor Statistics (BLS), textile mill workers usually work in three different areas of the textile industry: apparel manufacturing, textile production mills, or textile mills.
Textile Workers and Asbestos
Throughout the 1940s until the late 1970s, many products produced in textile mills were made with asbestos and asbestos-containing materials (ACMs).
This, of course, placed textile workers at a heightened risk of inhaling and ingesting asbestos, leading to the threat of developing toxic illnesses such as malignant mesothelioma and asbestos-related lung cancer.
Although today's textile manufacturing centers do not use asbestos as much as they once did, the sheer amount of people that were once exposed to asbestos while working in textile mills is astounding. 
Thousands of former textile workers live with or have passed away due to an asbestos-related illness.
Many textile workers directly handled asbestos while converting products into textiles. Once asbestos is handled, its fibers can easily break apart and become airborne.
These fibers are extremely tiny, colorless, and odorless, making it impossible for people to know when they inhale or ingest them.
Textile Products That Contained Asbestos
Raw materials used in textiles mills typically had the most asbestos. Other products also exposed workers to the toxic mineral, including cloths, curtains, roofing felts, thermal insulation, and safety gear that workers wore, including aprons, mitts, and gloves.
Studies on Textile Workers
Scientific studies have been carried out on textile workers and asbestos, confirming that these workers are at a heightened risk of developing asbestos diseases.
A study published by the U.S. National Institutes of Health (NIH) entitled "Lung Cancer Mortality and Fiber Exposures among North Carolina Asbestos Textile Workers" studied people who worked in four textile plants in North Carolina, all of whom worked around chrysotile asbestos.
The workers were employed at the plants from January 1950 until December 1973.
According to the results, out of the 5,770 workers included in the study, 277 people died from some form of lung cancer, including pleural mesothelioma, a disease directly linked to asbestos exposure.
Those who developed asbestos illnesses were exposed more significantly to asbestos than others.
Although prolonged exposure is more likely to cause an asbestos illness, any amount of asbestos is considered risky. There are no safe levels of asbestos exposure.
Manufacturers That Supplied Asbestos to Textile Mills
In the past, manufacturers supplied asbestos-containing products to textile mills. If a textile worker develops an asbestos illness, the manufacturers that supplied the products could be liable for damages.
The most notable manufacturers include:
Du Pont De Nemours and Company, Inc.
Southern Textile Corp.
Raymark Industries
Southern Asbestos Company
Regal Textile
Coats & Clark Thread Company
Past textile workers are at an increased risk for asbestos illnesses. If this includes you, contact a mesothelioma lawyer to determine your options for seeking compensation.
Additional Resources and Assistance for Textile Workers
Don't forget to fill out our form to get our free Financial Compensation Packet, filled with information on the experienced asbestos and mesothelioma attorneys in your area. You may be entitled to damages for pain, suffering, medical expenses, lost wages, and more. For additional assistance, contact us at 800-793-4540.
FREE Financial Compensation Packet
Info on law firms that will recover your

highest compensation

Learn how to get paid in 90 days
File for your share of $30 billion in trust funds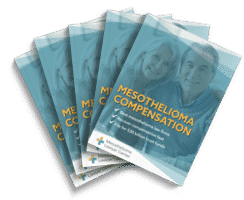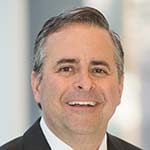 Paul Danziger grew up in Houston, Texas and earned a law degree from Northwestern University School of Law in Chicago. For over 25 years years he has focused on representing mesothelioma cancer victims and others hurt by asbestos exposure. Paul and his law firm have represented thousands of people diagnosed with mesothelioma, asbestosis, and lung cancer, recovering significant compensation for injured clients. Every client is extremely important to Paul and he will take every call from clients who want to speak with him. Paul and his law firm handle mesothelioma cases throughout the United States.