Page Updated on July 31, 2020
H.K. Porter, Inc. was once the third-largest manufacturer of locomotives in the U.S. and also the principal builder of small train engines for industrial use. Yet, every railroad engine that bears the H.K. Porter name was built with parts made from asbestos. This, in turn, exposed many people to asbestos fibers, leading the company into a string of lawsuits.
Keep in mind that if you or a loved one have been injured by asbestos, you may qualify for considerable compensation. With more than $30 billion available right now in asbestos trust, now is the time to take the first steps in determining what you may be entitled to. Fill out our form to get a free Financial Compensation Packet. You'll learn about the experienced mesothelioma lawyers in your area, how to get paid in 90 days, how to file a claim for the asbestos trust funds, and more.
Free

Financial Compensation Packet
Info on law firms that will recover your

highest compensation

Learn how to get paid in 90 days
File for your share of $30 billion in trust funds
H.K. Porter, Inc. History
Founded in 1866 in Pittsburgh, Pennsylvania, H.K. Porter, Inc. was created when two businessmen opened a small shop and started repairing industrial equipment.
Within a year, the two founders, Henry K. Porter and John Y. Smith, built their first industrial locomotive for the New Castle Railroad & Mining Company.
Porter specialized in small light-duty and steam switchers rather than large passenger or freight locomotives, starting with a 42-inch, narrow gauge, 0-4-0T design.
From 1867 to 1950, the company built around 8,000 locomotives for customers in various industries, including small railroad lines and mining enterprises.
Since the trains were geared for specialized industrial tasks, the company was successful for its first 70 years of operation.
Initially, Porter was technologically innovative; it made compressed air-powered engines for mining companies because steam engines caused explosions in coal mines.
Later, Porter pioneered fireless locomotives that used pressurized hot water and steam to power pistons and rods.
Porter also tested gasoline-powered locomotives, but to the company's detriment, its leadership did not invest substantial amounts of money or time in research and development.
Although Porter's small engines were versatile and used all over the world by miners, sugar growers, and canal builders, the company started to lose its market share after World War I. Other technologies, including diesel engines, slowly displaced older ones.
By the 1930s, the company's reluctance to adopt new forms of locomotion eroded its appeal to potential customers.
In 1950, Porter closed its production line of small trains but the company continued to make other industrial products.
Throughout H.K. Porter's seven decades as a locomotive maker, the company used large amounts of asbestos products to protect machinery and moving parts from the effects of heat and friction.
After 1950, when the company shifted its attention to the manufacture of other products, primarily for the shipbuilding industry, Porter continued using asbestos-containing materials (ACMs).
Asbestos use was standard practice in many industries during much of the 19th and 20th Centuries. However, it exposed many people to asbestos fibers and caused a myriad of health issues, including thousands of cases of mesothelioma, asbestosis, and other life-threatening diseases.
H.K. Porter, Inc. Lawsuits
Around 1984, Porter first became embroiled in a growing series of asbestos-related lawsuits. Over the next seven years, the company faced close to 2,000 individual asbestos-related cases each month.
In an attempt to recoup at least a portion of the $30 million it had paid to fight and settle so many lawsuits, Porter sued its own insurer, Pennsylvania Insurance Guaranty Association (PIGA) in 1993.
PIGA had refused to become involved in Porter's asbestos litigation and did not want to pay $15 million that the company asked for.
PIGA won the original case in district court, However, the U.S. Circuit Court of Appeals for the Third District overruled that decision in 1996 and ordered PIGA to pay Porter part of the $15 million.
Also in 1993, H.K. Porter was on a list of six co-defendants in Adams Public School District v Asbestos Corporation, Inc.
In this case, a school district in North Dakota argued that Porter and other asbestos product manufacturers were responsible for the presence of the dangerous mineral in various schools built in the 1960s.
The asbestos companies won the case in a Pennsylvania district court, but lost on appeal.
The H.K. Porter Asbestos Trust Fund
As with many large companies that made, distributed, or sold asbestos products in the U.S., Porter set up a trust fund to pay compensation to victims of asbestos exposure or their survivors.
The trust fund was set up in 2008, after the company emerged from bankruptcy. Porter's trust fund is worth an estimated $104 million.
Occupations Affected by H.K. Porter, Inc.
Since the company's various incarnations were primarily in business at a time when asbestos use was unrestricted, workers in a wide array of occupations were negatively affected.
Porter employees were most at risk between 1867 and the early 1980s. This was the period in which the company made and sold its locomotives and other industrial products using asbestos-containing materials.
In addition, people who worked for the companies that bought Porter products were also exposed to asbestos. These include individuals who worked in the following occupations:
Factory workers
Insulators
Metalworkers
Engineers
Boilermakers
Railroad workers
Miners
Sugar plantation workers
Shipyard workers
Canal company workers
Asbestos-Containing Products Manufactured by H.K. Porter, Inc.
There is no comprehensive list of Porter-made products that contain asbestos, However, the company manufactured and sold a large selection of items during its prime as a major business enterprise, including:
Locomotives
Gaskets
Steam pipes
Water tanks for steam engines
Pistons and rods
Asbestos cloth
Steam valves
Boilers
Brakes and brake pads
Even though H.K. Porter stopped manufacturing its small industrial locomotives over 60 years ago, there are still several hundred of these sturdy vehicles operating in various countries, particularly in Africa, Latin America, and Europe.
Additional Resources and Legal Information for Asbestos Victims
Remember, if you or someone you love suffer from mesothelioma, asbestosis, or asbestos-related lung cancer, there is a good possibility that you will qualify for substantial compensation. Don't forget to fill out our form to get our free Financial Compensation Packet, filled with information on the experienced asbestos and mesothelioma attorneys in your area. If you have questions or need additional assistance, contact us at 800-793-4540.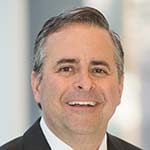 Paul Danziger grew up in Houston, Texas and earned a law degree from Northwestern University School of Law in Chicago. For over 25 years years he has focused on representing mesothelioma cancer victims and others hurt by asbestos exposure. Paul and his law firm have represented thousands of people diagnosed with mesothelioma, asbestosis, and lung cancer, recovering significant compensation for injured clients. Every client is extremely important to Paul and he will take every call from clients who want to speak with him. Paul and his law firm handle mesothelioma cases throughout the United States.