Asbestos and Railroad Workers
Page Updated on October 13, 2020
Railroad workers are the backbone of the nation's economy. Since the late 1800s, they've shipped food, gas, construction materials, and other products to blooming towns and cities across the U.S. Yet, tragically, railroad workers are among the groups at highest risk of developing mesothelioma due to continuous exposure to asbestos.
If you or a loved one were diagnosed with mesothelioma, asbestosis, or asbestos-related lung cancer, you may be entitled to substantial compensation. Fill out our form to receive our free Financial Compensation Packet. Our packet is loaded with information on experienced mesothelioma attorneys in your area, how to file a claim for asbestos trust funds, how to get paid in 90 days, and more.
Free

Financial Compensation Packet
Info on law firms that will recover your

highest compensation

Learn how to get paid in 90 days
File for your share of $30 billion in trust funds
Railroad Workers: History With Asbestos
Railroad workers have always played a large role in the nation, and with railroads spanning across most of the county, there were once many job functions for railroad workers.
While some railroad workers were responsible for inspecting rails and railroad ties, other workers laid rail-tracks. Other responsibilities included heating and electricity aboard locomotives, train engineering, conductors, and yardmasters.
Railroad workers were largely responsible for bringing this change. Their jobs included operating, building, inspecting, maintaining, and repairing more than 300,000 miles of track that spanned the country.
Working in crews, they inspect rails, railroad ties, and roadbeds for signs of wear.
As the 20th Century moved on, cars became the most popular mode of transportation in the United States, but railroads and trains are used for exports and still employ millions of people in the nation.
Asbestos is no longer as big of a risk as it once was for railroad workers. However, it was previously associated with many products and machinery, placing workers at risk of developing toxic illnesses such as asbestos-related lung cancer and malignant mesothelioma.
From 1930 until the 1980s, numerous railroad workers faced asbestos exposure each day they worked.
Asbestos Products and Exposure for Railroad Workers
The most common products and areas that contained asbestos in the railroad industry include:
Insulation
Cement
Tile
Plaster
Gaskets
Locomotive brake pads, clutches, and brake linings
Caboose ceilings
Driving cabins
Carriages
Wallboards
It was a standard practice to sand out and cut materials for railroad workers. Asbestos fibers would then permeate throughout the air and affect any railroad worker in the vicinity, even those who weren't responsible for maintenance and repair work.
Asbestos Studies on Railroad Workers
The Department of Medicine of Brigham and Women's Hospital conducted a study during the 1950s, involving railroad workers and their exposure to asbestos. According to the study, published by the National Institutes of Health (NIH),
"Before the transition from steam- to diesel-powered locomotives during the 1950s certain railroad workers had the opportunity for significant occupational exposure to asbestos. Past studies have demonstrated that older workers with jobs associated with the repair of steam locomotives had the most exposure."
Railroad Asbestos Lawsuits
Since railroad workers don't always qualify for U.S. workers' compensation, many workers who were injured by asbestos filed an asbestos lawsuit against their employers, allowed under the Federal Employers Liability Act (FELA).
Under FELA, railroad workers were allowed to sue employers by proving that negligence contributed to their asbestos-related injuries and illnesses.
However, FELA only applies to employers that have operations in numerous states.
For one-state only railroad companies, employees can only file a lawsuit against the manufacturers who supplied asbestos-containing products to employers.
Additional Help for Railroad Workers
Remember, if you've been diagnosed with mesothelioma, asbestosis, or asbestos-related cancer, you may qualify for significant compensation. Remember to fill out our form to get your free Financial Compensation Packet, with information on asbestos and mesothelioma lawyers in your area.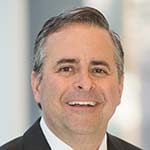 Paul Danziger grew up in Houston, Texas and earned a law degree from Northwestern University School of Law in Chicago. For over 25 years years he has focused on representing mesothelioma cancer victims and others hurt by asbestos exposure. Paul and his law firm have represented thousands of people diagnosed with mesothelioma, asbestosis, and lung cancer, recovering significant compensation for injured clients. Every client is extremely important to Paul and he will take every call from clients who want to speak with him. Paul and his law firm handle mesothelioma cases throughout the United States.