Page Updated on August 05, 2020
The Apex Corporation, a Virginia-based company that specialized in asbestos brakes, has faced a multitude of mesothelioma lawsuits over the years. The company eventually closed its doors in the late 1970s, but their sheer amount of asbestos-related claims resulted in the company losing millions.
If you suffer from mesothelioma, asbestosis, or asbestos-related lung cancer, you may be eligible for a large amount of compensation. Fill out our form to get a free Financial Compensation Packet. You'll learn about the experienced mesothelioma lawyers in your area, how to get paid in 90 days, how to file a claim for the asbestos trust funds, and more.
History of The Apex Corporation
Established in 1928, the Apex Corporation originally began as the American Brake Shoe and Foundry. In addition to manufacturing asbestos brakes, the company produced wheels for railroad cars and hydraulic systems for vessels and planes.
In 1968, Illinois Central Industries Inc. purchased Apex, and 10 years later, merged it with the Pneumo Corporation, creating the Pneumo Abex Corporation.
After the merger, the company added more products to its manufacturing line, including industrial and aerospace fluid products.
Almost every product that Apex manufactured contained asbestos. The company continued to use asbestos until its doors closed in 1978. Consequently, people began developing asbestos-related illnesses, and an influx of mesothelioma lawsuits followed.
Apex Willingly Conceals the Dangers of Asbestos
Although many lawsuits surfaced after Apex closed its doors, one particular lawsuit resulted in information that the company willingly withheld information on the dangers of asbestos.
Apex knew of the life-threatening hazards that can occur after inhaling asbestos fibers, but they concealed the details from employees and contractors.
A jury found the company guilty of knowingly and willingly concealing asbestos hazards. The plaintiff won $20 million.
Workers Affected By Asbestos
Metalworkers at Apex were affected the most by asbestos. However, thousands of workers across many different companies were also affected, including those who installed Apex products into automobiles and trains and mechanics who repaired and replaced asbestos-containing parts.
The following asbestos-containing products placed a myriad of workers at risk:
Brakes
Power fluid
Hydraulic systems
Aerospace products
Railroad car components
Industrial products
EPA Names Apex a Superfund Site
A Superfund site is defined as an abandoned and/or closed down area in which hazardous materials are located.
The hazardous wastes are so severe that the ecosystem and local residents are affected.
After investigating the site, the Environmental Protection Agency (EPA) named Apex as one of the most hazardous wastes sites in the nation, containing not only asbestos but excessive amounts of lead.
In 1992, the company was ordered by the federal government to clean up the site and remove the soil.
Legal Resources For Those Affected By Asbestos
Remember, if you or a loved one have been injured by asbestos, there is a good chance that you'll qualify for considerable compensation. Don't forget to fill out our form to get our free Financial Compensation Packet, filled with information on the experienced asbestos and mesothelioma attorneys in your area.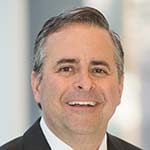 Paul Danziger grew up in Houston, Texas and earned a law degree from Northwestern University School of Law in Chicago. For over 25 years years he has focused on representing mesothelioma cancer victims and others hurt by asbestos exposure. Paul and his law firm have represented thousands of people diagnosed with mesothelioma, asbestosis, and lung cancer, recovering significant compensation for injured clients. Every client is extremely important to Paul and he will take every call from clients who want to speak with him. Paul and his law firm handle mesothelioma cases throughout the United States.