Page Updated on February 24, 2022
General Motors (GM) designs, manufactures, and distributes both vehicles and vehicle parts across the world. Like other automotive companies, GM long used asbestos in many car components. The company created a trust fund to handle claims brought by workers and consumers with asbestos illnesses like mesothelioma.
If you've been diagnosed with mesothelioma, asbestosis, or asbestos-related lung cancer, keep in mind that you may be eligible for substantial compensation. There is currently over $30 billion in asbestos trust funds set up for victims of asbestos-related diseases. Fill out our form to receive our free Financial Compensation Packet. Our packet is loaded with information on experienced mesothelioma attorneys in your area, how to file a claim for asbestos trust funds, how to get paid in 90 days, and more.
FREE Financial Compensation Packet
Info on law firms that will recover your

highest compensation

Learn how to get paid in 90 days
File for your share of $30 billion in trust funds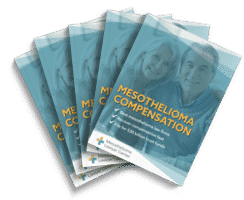 Free

Financial Compensation Packet
Info on law firms that will recover your

highest compensation

Learn how to get paid in 90 days
File for your share of $30 billion in trust funds
GM History
The history of General Motors began when William C. Durant, owner of Buick Motors, wanted to incorporate numerous automakers into one company.
In 1908, Durant bought more than 20 companies and established all of them under the name of GM. At the time, Ford Motor Company was one of the leading vehicle businesses, and GM was set up to compete directly with it.
A little after 1918, Durant lost control of GM when the market for vehicles crashed. Alfred P. Slogan, a business executive, replaced Durant and acquired seven Chevrolet-managed manufacturing plants.
GM's business picked up substantially over the next several decades. In addition to vehicles, the company began manufacturing and selling vehicle parts. During World War II, it started making ships, weapons, tanks, and airplanes.
During the 1960s, GM varied its business by adding in subsidiaries that included insurance, electronics, trains, banking, and financing. Although the company initially fared well, a market shift made it difficult for GM to meet all of the demands.
During the 1970s, competition with other vehicle manufacturers, such as Japan's smaller, more efficient vehicles, also caused a financial stir.
The bulkier GM cars became known as "gas guzzlers" and contributors to air pollution. Consequently, the company lost around 35% in sales and was fined close to $5 billion for pollution regulations.
GM spent most of the 1980s trying to redesign its models, but by the early 1990s, it had already lost close to $60 billion. The company's losses began mounting further when former employees and contractors filed asbestos-related claims.
The lawsuits and claims stemmed from GM's use of asbestos in various products and via purchasing asbestos-containing products from other businesses.
This led employees, contractors, and consumers to develop fatal diseases, such as malignant mesothelioma and asbestos-related lung cancer.
GM Lawsuits and Bankruptcy
GM faced numerous asbestos-related claims, yet most of the cases stemmed from employees and contractors who worked with and around the company's clutch facings and brake linings. As the claims continued to surface, GM faced over $636 million in asbestos-related cases by 2009.
The company filed for Chapter 11 bankruptcy shortly after, which included a reorganization plan and the establishment of an asbestos trust fund to compensate future and pending claimants.
When GM emerged from bankruptcy, debt from all asbestos-related claims transferred to the Motors Liquidation Company.
In turn, in 2012, The Motors Liquidation Company Asbestos PI Trust was created. Around $625 million was placed into the fund to compensate asbestos claimants.
Occupations Affected by GM
Since GM's products were mass-produced and used frequently, thousands of workers across numerous occupations were placed at high risk for developing an asbestos-related disease, including:
Auto parts installers
Factory workers
Warehouse workers
Brake assemblers
Clutch assemblers
GM's Asbestos-Containing Products
Up until the early 1980s, GM not only bought asbestos-containing parts from other companies but also used asbestos in many of its own products, including:
Disc and drum brakes
Automatic transmissions
Adhesives
Engines
Gaskets
Manual transmissions
Frigidaire appliances
Delco-Heat appliances and boilers
Clutch linings
Brake linings
Locomotive brake shoes
GM Today
GM is still in business today and continues to make vehicles of all shapes and sizes.
The company has paid back $49.5 billion that it received from the government in 2009 and no longer uses asbestos in any of its products.
If you suffered harm from GM products with asbestos, contact an experienced law firm to help you seek compensation.
Additional Resources and Information for Asbestos Victims
If you've been injured by asbestos, there is a good chance that you'll qualify for considerable compensation. Remember to fill out our form to get your free Financial Compensation Packet, with information on asbestos and mesothelioma lawyers in your area. If you have questions or need additional assistance, contact us at 800-793-4540.
FREE Financial Compensation Packet
Info on law firms that will recover your

highest compensation

Learn how to get paid in 90 days
File for your share of $30 billion in trust funds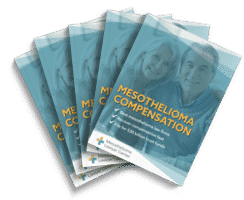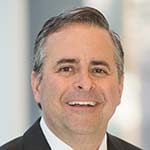 Paul Danziger grew up in Houston, Texas and earned a law degree from Northwestern University School of Law in Chicago. For over 25 years years he has focused on representing mesothelioma cancer victims and others hurt by asbestos exposure. Paul and his law firm have represented thousands of people diagnosed with mesothelioma, asbestosis, and lung cancer, recovering significant compensation for injured clients. Every client is extremely important to Paul and he will take every call from clients who want to speak with him. Paul and his law firm handle mesothelioma cases throughout the United States.