Page Updated on October 17, 2023
BorgWarner is an automotive parts manufacturing company based in Auburn Hills, Michigan. BorgWarner used asbestos in several of its products, specifically clutches and brake pads, for years. Mesothelioma and other asbestos-related lawsuits followed when workers exposed to asbestos through BorgWarner products became ill.
If you or a loved one have mesothelioma, asbestos-related lung cancer, or asbestosis, you may be eligible for a large amount of compensation. Fill out our form to receive our free Financial Compensation Packet. Our packet is loaded with information on experienced mesothelioma attorneys in your area, how to file a claim for asbestos trust funds, how to get paid in 90 days, and more.
FREE Financial Compensation Packet
Info on law firms that will recover your

highest compensation

Learn how to get paid in 90 days
File for your share of $30 billion in trust funds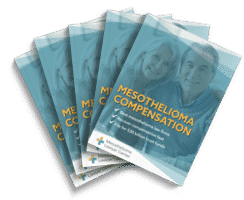 Free

Financial Compensation Packet
Info on law firms that will recover your

highest compensation

Learn how to get paid in 90 days
File for your share of $30 billion in trust funds
Did BorgWarner Use Asbestos?
BorgWarner used asbestos to manufacture automotive parts for several years. It manufactured asbestos brake pads and clutches until the 1980s. Asbestos was often used in friction car parts to reduce the risks of overheating and fire.
BorgWarner Inc. History
BorgWarner was established in 1928 after a merger between four different companies:
Mechanics Universal Joint
Borg & Beck
Marvel-Schebler
Warner Gear.
The company started out producing an automobile transmission part, a turbocharger, and automatic and manual transmissions.
Later, BorgWarner created and patented their clutch technology, which helped automobile gears change more smoothly.
BorgWarner continued to expand throughout the next several decades and into the late 1970s. Numerous subsidiaries branched off from BorgWarner, creating many different products.
BorgWarner continues to manufacture automotive parts, specifically drivetrain and engine components. Its headquarters is in Auburn Hills, Michigan, but there are locations in 19 other countries worldwide.
Currently, BorgWarner doesn't use asbestos in any of its products. But for many years, the company relied heavily on asbestos for fire and heat-resistant properties.
BorgWarner faced numerous lawsuits over asbestos exposure and resulting illnesses, including mesothelioma, lung cancer, and asbestosis.
BorgWarner never filed for bankruptcy over these lawsuits, unlike many other asbestos companies. In 2019, BorgWarner transferred its asbestos liabilities to Enstar Holdings LLC.
How Did BorgWarner Use Asbestos?
BorgWarner used asbestos as a heat-resistant material to prevent overheating and fire in friction components in vehicles:
Brake pads
Clutch facings
Some transmission parts
Who Was at Risk of Asbestos Exposure from BorgWarner Products?
Workers who made, handled, replaced, repaired, or inspected BorgWarner asbestos clutches and brakes risked exposure to asbestos fibers.
BorgWarner conducted its own research to determine the dangers of asbestos in its products. The research showed that the clutches, in particular, generated asbestos fiber concentrations higher than the acceptable limits set by the Occupational Safety and Health Administration (OSHA).
Among the jobs most likely to cause exposure, according to the study, was the clutch-facing inspector. Any worker who had to handle these parts was likely exposed. This includes home hobbyists doing work on their vehicles.
BorgWarner Incorporated Lawsuits
One of the most well-known lawsuits against BorgWarner began in the early 2000s when a former General Motors (GM) employee died from asbestos-related complications at t0.
Mark Buttita: Lifelong Asbestos Exposure
According to court documents, Mark Buttitta died from malignant mesothelioma in December 2002, only a few days before the holidays.
Buttitta was survived by a wife and three children. His wife, acting on his behalf, pursued damages against BorgWarner and various other companies that exposed her husband to asbestos. Yet, it was not Buttitta's asbestos exposure at work that caused the most damage.
While Buttitta was a sales executive at GM during his adult years, his father worked as a parts picker while Buttitta was a child, where he handled asbestos brakes and clutches daily.
Buttitta's father would then come home in clothes with asbestos fibers embedded in them.
As a teen, Buttitta worked part-time at the GM warehouse, where he was in constant contact with asbestos. His brother also worked at the warehouse, contributing even more asbestos to the family home.
GM used a variety of automotive parts that BorgWarner distributed.
One of the Largest Mesothelioma Verdicts
In February 2008, a Hackensack, New Jersey, jury returned a verdict in favor of Buttitta. His family was awarded $30.8 million, one of the highest mesothelioma verdicts ever in the state of New Jersey.
A few years before the verdict, Buttitta's wife established the Mark Buttitta Memorial Foundation for Research to bring awareness to how people can be exposed to asbestos.
Although the primary way of exposure is via work-related activities, many people who live with parents who worked around asbestos have developed life-threatening illnesses through secondhand exposure.
"While most mesothelioma victims are employed in the construction or automotive manufacturing industries, Mark did not fit this typical profile," the foundation said.
"Mark Buttitta's sad case shows convincingly how blue-collar workers from the automotive, construction, and other asbestos-using industries are not the only potential victims of mesothelioma.
"In Bloomfield, Englewood, and all across New Jersey, men and women who wouldn't know a brake shoe from a horseshoe can be struck down by this horrible disease decades later from simply living with someone who dealt with asbestos in his daily occupation. In Mark Buttitta's case we were able to get justice for him and his young family."
By 2006, BorgWarner had already faced over 60,000 asbestos-related claims. Towards the end of 2006, around 45,000 cases remained pending.
The company paid over $16 million in litigation, with an estimated $40 million in liability awaiting.
Yet, unlike many other companies faced with numerous lawsuits, BorgWarner never filed for Chapter 11 bankruptcy.
Asbestos Liabilities Divestiture and SEC Fine
In 2019, BorgWarner decided to deal with ongoing asbestos lawsuits by divesting the company of asbestos liabilities. It transferred asbestos liabilities to Enstar Holdings along with $172 million. This put Enstar in charge of managing claims.
The Securities and Exchange Commission (SEC) investigated BorgWarner for falsifying financial statements in the divestiture. The SEC found that BorgWarner undercounted the liabilities by $700 million. The SEC fined the company $950,000.
Asbestos in Automotive Parts Today
Although the EPA placed strict regulations on asbestos use, it's still not completely banned. Therefore, some automotive parts may still contain the toxic mineral.
The Occupational Health and Safety Administration (OHSA) recommends that all automotive mechanics and technicians should always wet asbestos and work in pressurized enclosures.
There is no safe amount of asbestos exposure, but the recommendations above can help reduce the risk of exposure.
If BorgWarner products exposed you to asbestos, a mesothelioma law firm could help. They can explain your options and help you seek compensation.
Resources for Asbestos Victims
Remember to fill out our form to get your free Financial Compensation Packet, with information on asbestos and mesothelioma lawyers in your area. For additional assistance, contact us at 800-793-4540.
FREE Financial Compensation Packet
Info on law firms that will recover your

highest compensation

Learn how to get paid in 90 days
File for your share of $30 billion in trust funds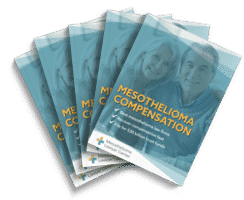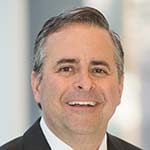 Paul Danziger grew up in Houston, Texas and earned a law degree from Northwestern University School of Law in Chicago. For over 25 years years he has focused on representing mesothelioma cancer victims and others hurt by asbestos exposure. Paul and his law firm have represented thousands of people diagnosed with mesothelioma, asbestosis, and lung cancer, recovering significant compensation for injured clients. Every client is extremely important to Paul and he will take every call from clients who want to speak with him. Paul and his law firm handle mesothelioma cases throughout the United States.