Raymark (Raybestos-Manhattan Industries, Raytech)
Page Updated on August 04, 2020
Raymark Industries is a brake and brake lining manufacturer based out of Stratford, Connecticut. Although the company went through various name changes to distance itself from its long history of asbestos use, the mesothelioma lawsuits didn't stop. It eventually resulted in Raymark filing for bankruptcy.
With more than $30 billion currently set aside in trust funds, you may qualify for substantial compensation if you've been diagnosed with mesothelioma, asbestos-related lung cancer, or asbestosis. Fill out our form to receive our free Financial Compensation Packet. Our packet is loaded with information on experienced mesothelioma attorneys in your area, how to file a claim for asbestos trust funds, how to get paid in 90 days, and more.
Free

Financial Compensation Packet
Info on law firms that will recover your

highest compensation

Learn how to get paid in 90 days
File for your share of $30 billion in trust funds
Raymark History
Established in 1902, Raymark started as the A.H. Raymond Company, named after its creators. The name was changed numerous times shortly after, to Raytech, Raybestos Industries, Raybestos-Manhattan, and finally to Raymark.
The company created its empire around Raymark-brand brakes, which since the products' beginnings, were littered with asbestos.
For numerous years, the company knew of the dangers of asbestos, yet ignored all warning signs because the greatest focus was on making a profit.
Raymark Hides Asbestos Information
According to internal documents, records reveal that the past president of Raymark had a long history of suppressing information about using asbestos in the company's products, which became one of the reasons that it lost so many lawsuits.
Records also indicate that Sumner, on several occasions, hid evidence presented to the company that asbestos was indeed dangerous so that the financial gain could continue.
Afterward, asbestos-related claims against Raymark began piling up, as people began developing malignant mesothelioma and other toxic diseases.
Raymark Lawsuits and Bankruptcy
Regardless of how much information the company tried to hide, the overwhelming proof showed that Raymark frequently used asbestos in its products.
In the 1980s, years after the Environmental Protection Agency (EPA) warned of the dangers of asbestos to humans, the company stopped using the toxic set of minerals in its products.
Although the company fought aggressively against the mounting lawsuits, there were too many people that were injured. In turn, Raymark filed for Chapter 7 bankruptcy in 1998.
Shortly after, Raytech sought Chapter 11 bankruptcy.
When the company emerged from bankruptcy, the Raytech Corporation Asbestos Personal Injury Settlement Trust was created.
Per court documents, the asbestos trust fund has $52 million in assets, meant to handle asbestos-related personal injury claims.
Raymark Environmental Exposure
According to the EPA, Raymark violated a multitude of environmental laws, leading to numerous people that never worked for the company developing illnesses.
A total of 41 residential homes were affected after decades of Raymark dumping hazardous wastes. So far, at least 29 of the properties have since been cleaned up.
Schools, playgrounds, and public buildings were so contaminated due to Raymark's negligence that the Agency for Toxic Substances and Disease Registry (ATSDR) warned the public that they were at risk of infection via clothing, soil, and simply breathing air.
Stratford, Connecticut, in particular, has a high rate of danger. ATSDR states that residents of the area, ages 25 and under, have a higher than average rate of developing mesothelioma.
Additional Resources for Asbestos Victims
Remember, if you've been diagnosed with an asbestos-related illness, there is a good chance you'll qualify for considerable compensation. Remember to fill out our form to get your free Financial Compensation Packet, with information on asbestos and mesothelioma lawyers in your area.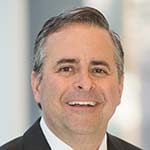 Paul Danziger grew up in Houston, Texas and earned a law degree from Northwestern University School of Law in Chicago. For over 25 years years he has focused on representing mesothelioma cancer victims and others hurt by asbestos exposure. Paul and his law firm have represented thousands of people diagnosed with mesothelioma, asbestosis, and lung cancer, recovering significant compensation for injured clients. Every client is extremely important to Paul and he will take every call from clients who want to speak with him. Paul and his law firm handle mesothelioma cases throughout the United States.