Page Updated on February 25, 2022
The Johns Manville Corporation manufactures engineering materials, roofing products, and insulation. It thrives today as an insulation industry leader, but the company's road to success came with a steep price related to asbestos use. Johns Manville's history of using asbestos in products led to some of the largest asbestos-related lawsuits to date.
If you or a loved one were diagnosed with mesothelioma, asbestos-related lung cancer, or asbestosis, you might be entitled to substantial compensation. We invite you to fill out our form today for a free Financial Compensation Packet, filled with information about experienced mesothelioma lawyers in your area, how to get paid in 90 days, how to file an asbestos trust fund claim, and much more. 
FREE Financial Compensation Packet
Info on law firms that will recover your

highest compensation

Learn how to get paid in 90 days
File for your share of $30 billion in trust funds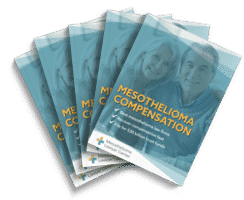 Free

Financial Compensation Packet
Info on law firms that will recover your

highest compensation

Learn how to get paid in 90 days
File for your share of $30 billion in trust funds
Johns Manville History
Johns Manville traces its roots back to the late 1800s when 24-year-old Henry Ward Johns created the H. W. Johns Manufacturing Company. Shortly after, the company merged with C.B. Manville's  Manville Covering Company.
With the merger of the companies, the H. W. Johns-Manville Company was created in 1901, and in 1926, the name officially changed to the Johns-Manville Corporation.
In 1927, the company went public and focused on manufacturing fire-resistant roofing and insulation materials.
During the late 1930s, the company began manufacturing and distributing products to help with World War II, including asbestos-containing insulation for U.S. Navy ships.
It also continued to make a plethora of asbestos-containing products throughout the next numerous years, including PVC pipes, fiberglass, and more.
By 1974, Johns Manville became one of the leading fiberglass manufacturers in the U.S.
By the 1980s, Johns Manville faced thousands of asbestos-related claims and lawsuits as employees, contractors, and consumers began developing life-threatening diseases.
Yet, the first record of an asbestos-related case against the company started much earlier, when employees filed a lawsuit against Johns Manville in the 1920s.
Johns Manville Lawsuit and Bankruptcy
In 1929, eleven employees filed a negligence lawsuit against Johns Manville. According to court documents, the plaintiffs filed the suit after claiming Johns Manville failed to provide adequate safety to employees during work, including the failure to ventilate facilities and the failure to provide proper safety masks.
The case eventually settled a few years later for $30,000, but it marked the beginning of an onslaught of lawsuits to come.
In 1935, Johns Manville faced another asbestos-related lawsuit brought by 20 former employees. Court documents state that the employees, who worked at the Waukegan, Illinois plant, were exposed to harmful working conditions.
The lawsuit was thrown out under Illinois law, which at the time stated employees didn't have the right to file such claims for workers' compensation.
However, since state laws varied greatly, many other cases of the same nature were successful.
Asbestos-related lawsuits continue to pile up against Johns Manville throughout the next several decades. By 1982, the company, still facing around 17,000 cases, filed for Chapter 11 bankruptcy.
The Johns Manville Bankruptcy Trust
When Johns Manville filed for bankruptcy protection, it was one of the largest insulation providers in the world, accounting for over half of all asbestos-containing insulation across the globe.
The company also had the most asbestos-related claims against it and was one of the first businesses to file bankruptcy due to asbestos lawsuits. This set the model for future defendants of asbestos claims to follow.
Because of the Johns Manville Bankruptcy Trust, Congress enacted section 524(g) of the U.S. Bankruptcy Code, which created a law that allows companies with large amounts of asbestos-related claims to establish trust funds to help pay all pending and future cases.
After the enactment of 524(g), hundreds of companies facing large numbers of asbestos-related claims filed for bankruptcy and established trust funds.
After Johns Manville emerged from bankruptcy, it set up its trust fund in 1998. According to the official "Manville Trust" website, the trust fund is designated for all pending asbestos-related claims against the company.
Johns Manville placed a total of $2.5 billion into the trust fund when it opened. By 2012, with mounting claims, the trust had already paid out over $4 billion, well over the amount initially placed in the trust.
Occupations Affected by Johns Manville
Unfortunately, consumers and workers all across the world were affected by Johns Manville asbestos-containing products.
Consumers who bought home insulation were affected, whereas numerous workers from various occupations were at risk almost daily. Some of these occupations in which workers were exposed to Johns Manville asbestos include:
Carpenters
Electricians
Boilermakers
Manufacturing plant workers
Painters
Roofers
Pipefitters
Firefighters
Carpenters
Auto mechanics, and more
John Mansville Asbestos-Containing Products
Johns Manville manufactured distributed many products that contained asbestos. These asbestos products, especially insulation, had worldwide distribution and affected people across the globe.
Products:
Insulation
Roofing
Siding
Shingles
Cement board
Asbestos paper
Felt
Gaskets
Packing
Pipe insulation
Floor tiles
Cloth
Wallboard
Johns Manville's asbestos-containing products were of different brand names:
7M-13 Raw Asbestos Fibers
Asbestoguard Adhesives
Asbestotle Flashing
Corrugated Asbestos Transite Sheets
Fibrocel Insulation
Glasal flex board
Insulkote Weatherproofing
J-M Asbestos Flexboard
J-M Asbestos Wall Board
J-M Building Papers and Felts
7M-13 Raw Asbestos Fibers
J-M Encased Insulating Board
J-M Insulating Cement
J-M MariniteFireproof Sheet
Johns-Manville Colorbestos Shingles
Johns-Manville Rigid Asbestos Shingles
Permastone Asbestos-Cement Flexboard
Stonehedge Architectural Panels
Terraflex Plastic Asbestos Floor Tile
Thermobestos Block Insulation
Thermobestos Cement
Transitop Asbestos Panels
Vitribestos Sheet
Vulcabestos Insulation
J-M Transite
Johns Manville Caulking Putty
Flexstone
Colorbestos Siding Sheets
J-M Builtup Roofs
Salem Asbestos Roof Shingles
Contact a mesothelioma lawyer to determine your legal rights and options if you worked with Johns Manville products.
Additional Resources and Information
Don't forget to fill out our form to get our free Financial Compensation Packet, filled with information on the experienced asbestos and mesothelioma attorneys in your area. If you have questions or need assistance, contact us toll-free at 800-793-4540.
FREE Financial Compensation Packet
Info on law firms that will recover your

highest compensation

Learn how to get paid in 90 days
File for your share of $30 billion in trust funds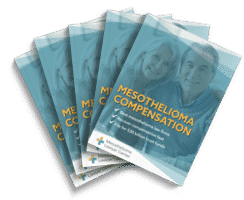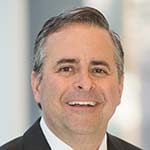 Paul Danziger grew up in Houston, Texas and earned a law degree from Northwestern University School of Law in Chicago. For over 25 years years he has focused on representing mesothelioma cancer victims and others hurt by asbestos exposure. Paul and his law firm have represented thousands of people diagnosed with mesothelioma, asbestosis, and lung cancer, recovering significant compensation for injured clients. Every client is extremely important to Paul and he will take every call from clients who want to speak with him. Paul and his law firm handle mesothelioma cases throughout the United States.