Buffalo Mesothelioma Lawyer
Page Updated on July 12, 2023
A Buffalo mesothelioma lawyer can help if you received a diagnosis of an asbestos illness, like mesothelioma. Buffalo was once a major center for the construction, transportation, manufacturing, steel, and railway industries. The city's economy is now less industrialized, but this past left behind a deadly legacy of asbestos exposure.
If you or a loved one have mesothelioma or asbestos-related lung cancer, you may be eligible for a large amount of compensation. Fill out our form to receive our free Financial Compensation Packet. Our packet is loaded with information on experienced mesothelioma attorneys in Buffalo, how to file a claim for asbestos trust funds, how to get paid in 90 days, and more.
FREE Financial Compensation Packet
Info on law firms that will recover your

highest compensation

Learn how to get paid in 90 days
File for your share of $30 billion in trust funds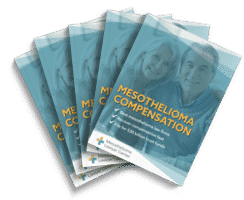 Free

Financial Compensation Packet
Info on law firms that will recover your

highest compensation

Learn how to get paid in 90 days
File for your share of $30 billion in trust funds
Buffalo Asbestos Facts
The state of New York had over 15,000 deaths from asbestos-related illnesses between 1999 and 2017.
Erie County and Buffalo accounted for 1,417 of those deaths, the highest number in the state.
Several industries in the Buffalo area contributed to deadly asbestos exposure, including chemical manufacturing and steel.
When Do I Need a Buffalo Mesothelioma Lawyer?
If you have a diagnosis of mesothelioma, contact a Buffalo asbestos attorney right away. Mesothelioma is overwhelmingly caused by negligent workplace asbestos exposure. You have a right to take legal action and to seek compensation.
Don't hesitate to reach out to top Buffalo mesothelioma lawyers. There is no charge to talk to a lawyer and no obligation. There are time limits on filing asbestos lawsuits, so reach out now.
How a Buffalo Mesothelioma Lawyer Can Help
Seeking compensation for related expenses is the main reason people sue for mesothelioma. Asbestos illnesses are considered personal injuries. You can sue for damages or file a claim with an asbestos trust fund.
You need an experienced mesothelioma lawyer for the best chance of a successful lawsuit or claim. A Buffalo asbestos attorney or law firm will help you and your family in several ways:
Provide a free initial consultation to review your case, answer questions, and provide guidance
Explain your options, which might include filing a lawsuit, making an asbestos trust fund claim, or seeking VA benefits
Put decades of experience in action to get you a good result
Utilize expert investigators and medical professionals to build a case with solid proof that the defendants exposed you to asbestos and caused your illness
Maximize the amount of compensation you receive
Litigate your case in court if necessary
Offer contingency payment, so you pay nothing until you win compensation
Where Was I Exposed to Asbestos in Buffalo, New York?
Buffalo has a long history of industrial workplaces. Many people were exposed to asbestos on the job. Older buildings and homes also put people at risk of exposure.
Dupont Yerkes Plant
For more than 100 years, the DuPont Corporation employed many workers in and around Buffalo. The DuPont Yerkes Plant, which opened in the 1920s, initially made rayon materials for tires.
DuPont then began manufacturing cellophane, followed by Tedlar, a weather-resistant vinyl chloride film, and Corian.
As with most industrial plants before strict regulations enforced by the Environmental Protection Agency (EPA), the DuPont Yerkes Plant relied on asbestos in machinery, equipment, building materials, and products.
Numerous former workers at the Dupont Yerkes Plant developed life-threatening illnesses after prolonged exposure to asbestos fibers while at work.
Bethlehem Steel
Steel was another important industry in the Buffalo area, and Bethlehem Steel employed many residents for years. The company used asbestos to protect against heat and fire.
Workers from the plant are now getting sick and recalling the toxic dust they inhaled for years on the job. Thousands have filed claims for compensation through a government program, but many have been denied.
Durez Plastics
Durez Plastics operated in North Tonawanda, just outside of Buffalo, until 1994. The company employed more than 1,000 people. Durez manufactured items out of plastic using molding compounds with asbestos.
Workers mixed asbestos into other materials to make these compounds. This put workers and others in the area at risk of asbestos exposure. Durez faced many asbestos lawsuits as a result.
The shuttered site at Durez left many contaminants, including asbestos, which continued to put nearby residents at risk. A $7.4 million clean-up of the area began in 2017.
Occidental Chemistry (OxyChem)
Located in nearby Niagara Falls, the OxyChem plant used asbestos for many years and continued using it long after other industries stopped. OxyChem announced it would close the plant in 2021. Until then, it used asbestos to make chlorine.
Using asbestos in chlor-alkali plants, like OxyChem's New York facility, is still legal. Stringent safety rules supposedly protect workers, but they report that the rules are not always followed. They continued to face exposure risks through 2021.
Other Buffalo Job Sites Associated with Asbestos
Buffalo was home to several job sites, buildings, and companies that once heavily used asbestos in products and equipment. Many are still in use today.
Schools, Churches, and Hospitals
Ascension Church
Bennett High School
Buffalo Technical High School
Burgard Vocational High School
Hutchinson High School
Maryvale High School
South Park High School
Buffalo City Hospital
Columbus Hospital
Deaconess Hospital
Sisters of Charity Hospital
VA Western New York
Buffalo State College
Catholic Diocese of Buffalo
St. Joseph's Cathedral
University of Buffalo
Beth Zion Temple
Millard Fillmore Suburban Hospital
Mercyhurst University
Electric Companies
Buffalo General Electric Company
Western Electric Corporation
Chemical Companies
Allied Chemical and Dye
Hooker Chemical Plant
Schoellkopf Aniline and Chemical Works Inc
Shell Chemical Company
Oil and Steel Companies
Felmont Oil Company
Ashland Oil
Mobil Oil Corporation
Acme Steel
Bethlehem Steel Corporation
Donner Steel Works
Eastern Concrete Steel Company
Lackawanna Iron and Steel Company
Ramco Steel
Additional Companies
Buffalo Athletic Club
Buffalo Cold Storage Company (Elmwood Warehousing)
Buffalo Color Corporation
Buffalo Crushed Stone, Inc.
Buffalo Furnace Company
Buffalo St. Railway Company
Buffalo Y.M.C.A.
Buffalo Waterworks
Claxton Asbestos
Colonel Ward Pumping Station
Davis‐Fetch & Company, Incorporated
Donner Union Coke Corporation
Dunkirk Steam Station
East Buffalo Brewing Company
Eastman Kodak
Fidelity Trust Company
General Motors Chevrolet Plant
General Railway Signal Company
Gioia Macaroni Company, Inc
Hanna Furnace
Hinde and Dauch Paper Company
Hudson Plastering Corporation
Sorrento Cheese Factory
Spencer Kellogg and Sons
Mckinnon Dash and Hardware Company
Rogers, Brown, and Iron Company
Getting Mesothelioma Treatment In Buffalo
The Roswell Park Cancer Institute (RPCI) is backed by the National Cancer Institute as an innovative, cutting-edge cancer center. It is one of only 39 cancer centers designated by NCI.
RPCI offers innovative treatment for every kind of asbestos-related disease, including malignant mesothelioma, asbestos-related lung cancer, and asbestosis. There are several discipline areas and treatment options at RPCI, including:
Radiology
Blood and marrow transplants
Oncology
Radiation and radiation medication
Chemotherapy
Clinical Genetics
Neurosurgery
Microneurosurgery
Roswell Park Cancer Institute
Elm & Carlton Street
Buffalo, NY 14263
Phone: 1- 877-275-7724 (ASK-RPCI)
In nearby Rochester, the Wilmot Cancer Institute at the University of Rochester Medical Center is considered among the best for cancer treatment centers in the Western New York area. Patients are offered innovative treatment options and services in state-of-the-art buildings that consist of:
Radiation therapy
Chemotherapy
Surgery
Immunotherapy
Clinical trials
Surgery
Cancer counseling
Out-of-town lodging assistance
Financial counseling
Wilmot Cancer Institute – University of Rochester Medical Center
601 Elmwood Avenue, Box 704
Rochester, NY 14642
Phone: 585-275-5830
Legal Help in Buffalo
Remember to fill out our form to get your free Financial Compensation Packet, with information on asbestos and mesothelioma lawyers in your area. For questions and assistance, feel free to contact us at 800-793-4540.
Joseph W. Belluck is a founding member of the New York mesothelioma law firm Belluck & Fox, LLP. He graduated magna cum laude from SUNY Buffalo School of Law and has since spent more than 20 years advocating on behalf of victims of asbestos diseases. His work has included more than $1 billion in settlements for victims. He is also deeply involved in public service and philanthropy, serving on advisory boards, state commissions, and groups dedicated to helping children in foster care.