San Antonio Mesothelioma Lawyer
Page Updated on August 04, 2023
With the help of experienced San Antonio mesothelioma lawyers, asbestos victims in the city are fighting back and pushing for justice. From military bases to the oil industry, many San Antonio locations exposed residents and workers to asbestos, a dangerous carcinogen that causes mesothelioma and other illnesses.
If you or a loved one suffer from mesothelioma, asbestos-related lung cancer, or asbestosis, you may qualify for substantial compensation. Currently, there is over $30 billion in asbestos trust funds, awaiting those who've been diagnosed with an asbestos illness. Fill out our form to get a free Financial Compensation Packet. You'll learn about the experienced mesothelioma lawyers in San Antonio, how to get paid in 90 days, how to file a claim for the asbestos trust funds, and more.
FREE Financial Compensation Packet
Info on law firms that will recover your

highest compensation

Learn how to get paid in 90 days
File for your share of $30 billion in trust funds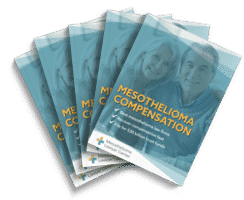 Free

Financial Compensation Packet
Info on law firms that will recover your

highest compensation

Learn how to get paid in 90 days
File for your share of $30 billion in trust funds
San Antonio Asbestos Facts
Texas has had a high number of asbestos-related deaths, with more than 15,000 between 1999 and 2017.
The oil industry in the state, and in and around San Antonio, played a big role in asbestos exposure in workers.
The military, which has a few bases in the city, also used asbestos heavily and put service members and veterans at risk.
About Asbestos and Mesothelioma
Asbestos is the only known cause of mesothelioma, a rare and aggressive cancer. Asbestos is a fibrous mineral that was once used heavily in many industries, including several that operated throughout San Antonio.
Most asbestos exposure occurred in the workplace. Asbestos materials shed tiny fibers that workers can inhale or ingest if not using adequate protective gear. Asbestos fibers cause cell and tissue damage in the body, which can lead to illness decades later in some people. Asbestos exposure can cause:
If you have been diagnosed with mesothelioma, a San Antonio attorney can help you recover damages for medical and other expenses.
The Importance of Working with a San Antonio Asbestos Lawyer
Asbestos exposure is almost always negligent. If you have mesothelioma, you can hold the asbestos companies accountable for your expenses. You have a right to take legal action, to make a claim, and to demand compensation.
These cases can get very complicated, so it is essential you choose and work with a top Texas mesothelioma attorney in San Antonio. They should be backed by a big law firm and offer several advantages:
Extensive experience handling and winning asbestos cases
Jurisdiction in multiple states
A network of investigators and medical experts to prove your case
Deep knowledge of where and when San Antonio companies used asbestos
Experience negotiating settlements and litigating in court
Adequate resources to handle a complex asbestos claim
Free initial consultations and no-fee guarantees until they win
The best chance of getting fair compensation for your illness
How to File a Mesothelioma Claim in San Antonio, Texas
You have several options when filing a claim for mesothelioma and asbestos exposure. The first step in the process is to find the right lawyer to help you. They will explain your options and which you are eligible for:
How Was I Exposed to Asbestos in San Antonio?
You were most likely exposed at one or more jobs in your past. Most people with mesothelioma are diagnosed decades after workplace exposure. Many San Antonio companies and workplaces used asbestos. These are just a few examples:
Asbestos in the Oil Industry
The oil industry has been a huge part of the Texas economy for decades, including in and around San Antonio. The oil industry frequently used asbestos in its facilities.
Since oil production and refining pose risks of heat and fire, asbestos was used as insulation and in many components and equipment, including:
Pipes
Manifolds
Valves
Benchtops
Safety clothing
Electrical equipment
Oil companies like San Antonio-based Valero Energy used asbestos materials in their administration facilities. Valero's Bexar County headquarters ranks high in the number of worksites with asbestos exposure.
Valero inherited its job sites from LoVaca Gathering Company and its parent Coastal States Gas Corporation. Many of those job sites, including the San Antonio headquarters building and the Three Rivers refinery, contain asbestos.
Al Gonzalez Energy Management (AGE) is another San Antonio oil company with older facilities.
AGE started operations in 1991, a decade after the Environmental Protection Agency (EPA) issued its first reports linking asbestos exposure to severe health problems.
AGE inherited older facilities, including a San Antonio refinery from Howell Hydrocarbons and Chemical. These former Howell properties contain significant amounts of asbestos dating from the 1940s and 1950s.
The Military and Asbestos
San Antonio has a long-standing relationship with the U.S. military.
Three major military bases, Joint Base San Antonio's Fort Sam Houston, Lackland, and Randolph, were active military installations between the 1920s and the early 1970s. The military was a large-scale user of asbestos during this period.
In 2021, ten families stationed at three Texas bases, including Lackland, sued a private landlord over asbestos and other poor living conditions. They are suing Balfour Beatty Communities LLC for concealing the dangerous conditions before signing the leases.
Buildings and Businesses Associated with Asbestos in San Antonio
Many businesses and industries used asbestos in San Antonio. This includes the construction industry, which used asbestos in materials that went into residences and public buildings.
Schools
Alamo Heights High School
Apprentice School
Bexar County Medical School
Camelot Elementary School
Northeast Independent School District's Central Administration Building
Colonial Hills Elementary School
Columbia Heights Elementary School
Coronado Village Elementary School
Crockett Elementary School
Dwight Middle School
Edgewood Elementary School
Eisenhower Middle School
El Dorado Elementary School
Fox Technical High School
Garner Middle School
Gus Garcia Middle School
Hawthorne Middle School
Incarnate Word College
Jackson-Keller Elementary School
John F Kennedy High School
John Jay High School
John Marshall High School
Lanier High School
Burbank High School
MacArthur High School
Mark Twain Middle School
Oliver W Holmes High School
Palo Alto Elementary School
Rosedale Elementary School
Saint Mary's University
San Antonio College
San Antonio Independent School District
Schenck Elementary School
Stewart Elementary School
Tox Technical High School
Trinity University
Will Jackson Middle School
Winston Churchill High School
Hospitals and Nursing Homes
Baptist Hospital
Bexar County Hospital
Brady Memorial Clinic
Buena Vista Clinic
Caduceus Nursing Home
Community Hospital
Golden Manor Jewish Home For The Aged
Hillside Manor Nursing Home
Kerrville State Hospital
Lackland Air Force Base Hospital
Lutheran General Hospital
Park North General Hospital
Robert B. Green Hospital
Rosa Verde Medical Facility
San Antonio Community Hospital
Santa Rosa Medical Center
South Texas Cancer Radiation Treatment Center
Southwest Methodist Hospital
Wilford Hall Military Hospital
Power Plants
Braunig Power Plant
Leon Creek Power Plant
Mission Road Power Plant
W.B. Tuttle Power Plant
Banks
Alamo National Bank
Bexar County National Bank
Broadway National Bank
Churchill National Bank
Citizens Bank
First Federal Savings & Loan
First National Bank
Main Savings
National Bank of Commerce
Northside State Bank
Other Businesses
City of Public Service Board
City Public Service Board
City Service Power
Coca Cola
College Park Apartments
CrossRoads Shopping Center
Crown Tower Office Building
Cummins Diesel Project
Data Point Terminal
Galveston, Harrisburg, and San Antonio Railway
Pioneer Flour Mills
Post Laundry
S W Research
Saint Benedict's Convent
Sam's Center
San Antonio City Water
Mesothelioma Treatment in San Antonio
The Mays Cancer Center at the University of Texas Health San Antonio is a National Cancer Institute-designated Comprehensive Cancer Center. An NCI-backed medical center provides excellent care for cancer patients and has cutting-edge treatments, research, clinical trials, and world-class experts.
Two Comprehensive Cancer Centers are nearby in Houston: the Baylor College of Medicine's Dan L. Duncan Comprehensive Cancer Center and the MD Anderson Cancer Center.
San Antonio Legal Help
If you've been injured by asbestos, there is a good chance that you'll qualify for considerable compensation. Don't forget to fill out our form to get our free Financial Compensation Packet, filled with information on the experienced asbestos and mesothelioma attorneys in your area. If you have questions or need additional assistance, contact us at 800-793-4540.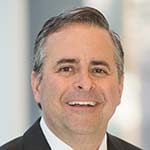 Paul Danziger is the founder of Mesothelioma Lawyer Center, headquartered in Texas, but handling mesothelioma cases throughout the United States. He has focused on mesothelioma litigation for over 25 years, and has recovered significant compensation for victims of mesothelioma, asbestos-related lung cancer, and asbestosis. Paul Danziger grew up in Houston and earned a law degree from Northwestern University School of Law in Chicago.