Stage 1 Mesothelioma Cancer
Page Updated on September 01, 2023
Stage 1 mesothelioma is the earliest and least widespread of the four disease stages. Patients with a stage 1 diagnosis have the most treatment options, including potentially curative surgery. They also have the best prognosis and a life expectancy of at least 21 months.
Whether you are in the early stages or final stages of mesothelioma, asbestos-related lung cancer, or asbestosis, you may be entitled to significant compensation. Fill out our form to receive our free Financial Compensation Packet. Our packet is loaded with information on experienced mesothelioma attorneys in your area, how to file a claim for asbestos trust funds, how to get paid in 90 days, and more.
FREE Financial Compensation Packet
Info on law firms that will recover your

highest compensation

Learn how to get paid in 90 days
File for your share of $30 billion in trust funds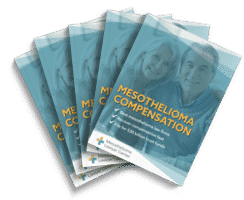 Free

Financial Compensation Packet
Info on law firms that will recover your

highest compensation

Learn how to get paid in 90 days
File for your share of $30 billion in trust funds
What Is Stage 1 Mesothelioma?
Mesothelioma, like other cancers, is staged at the time of diagnosis. Cancer staging describes where the tumors are in the body and how far they have spread from the initial site. Staging is important for planning treatment and estimating a patient's life expectancy.
Stage 1 mesothelioma is the earliest stage. The tumors are restricted to the initial site of cancer development: the pleural tissue on one side of the chest cavity in pleural mesothelioma and the peritoneum in peritoneal mesothelioma.
Most cancers are staged using a system called TNM, which stands for Tumor, Node, Metastasis. TNM assigns a stage of 1 through 4. This is the most widely accepted staging system for pleural mesothelioma and is often adapted to stage peritoneal mesothelioma.
Characteristics of Stage 1A Mesothelioma
In the TNM system, stage 1 mesothelioma can be divided into two substages: 1A and 1B. Characteristics of stage 1A include:
Tumors in one or both layers of pleural tissue
Tumors in the pleural tissue on only one side of the chest
In stage 1B, mesothelioma tumors are found in:
The pleural tissue on one side of the chest
The chest wall on the same side as the pleural tumors, or
The lung tissue near the tumors, or
The diaphragm under the lungs
TNM Designations for Stage 1 Mesothelioma
Using the TNM system, stage 1A mesothelioma is designated T1, N0, M0. This means the tumors are in the original location. There are no tumors in lymph nodes, and the cancer has not metastasized.
Stage 1B mesothelioma is designated as T2 or T3 and N0, M0. There is no cancer in the lymph nodes and no metastasis. T2 and T3 describe the spread of the original tumors to nearby tissues, like the diaphragm, chest wall, mediastinum, or lung. T3 designates a more extensive local spread.
Stage 1 Peritoneal Mesothelioma
Peritoneal mesothelioma develops in the peritoneum, tissue around the abdomen. It is less common than pleural mesothelioma and has no standard staging system. Many doctors use a modified form of the TNM system to stage peritoneal mesothelioma.
Generally, peritoneal mesothelioma is considered to be when the cancer is restricted to the peritoneum and isolated local areas near the original tumor.
Stage 1 Mesothelioma Is Rare
Most people with mesothelioma are diagnosed in later stages. A stage 1 diagnosis is rare for many reasons:
The latency period for mesothelioma is very long, often decades.
The symptoms of mesothelioma are often not worrying until the cancer has progressed.
Mesothelioma symptoms are similar to symptoms of more common illnesses, so misdiagnosis is common.
It can take a long time to get an accurate diagnosis of mesothelioma.
How Does Stage 1 Mesothelioma Develop?
Mesothelioma is nearly always caused by asbestos exposure. Fibers of asbestos can accumulate in tissue in the body, causing damage over many years. Eventually, in some people, this leads to cancer in the mesothelium, the tissue that lines organs in the body.
It can take many decades for stage 1 mesothelioma to develop after asbestos exposure. Many people do not have worrying symptoms for 30 to 50 years.
Is Stage 1 Mesothelioma Curable?
Mesothelioma is generally considered incurable. Doctors prefer to use the term remission, a state in which they can no longer detect cancer in a patient. It is possible to achieve remission during stage 1 mesothelioma with aggressive treatment.
Surgery to remove a lot of tissue, along with other therapies, like chemotherapy or radiation therapy, give stage 1 patients the best chance of remission.
Stage 1 Mesothelioma Symptoms
Symptoms of mesothelioma are minimal and mild during this stage. Yet, some indications may help doctors get an early diagnosis.
If you've been exposed to asbestos and experience any chest, abdominal, or lung pain, you should immediately consult your physician.
Bringing your complete medical and work history, including the periods in which you were exposed to asbestos, will significantly increase your chances of getting an early diagnosis.
Signs that may begin during stage 1 but which are more likely in later stages are:
Difficulty breathing and shortness of breath
Coughing
Wheezing
Pain in the chest or abdomen
Early symptoms patients with stage 1 peritoneal mesothelioma might experience include:
Abdominal swelling
Abdominal pain
Gastrointestinal symptoms, like constipation, indigestion, and diarrhea.
Treating Stage 1 Mesothelioma
Surgery, radiation therapy, and chemotherapy are effective treatments for stage 1 malignant mesothelioma. Most mesothelioma doctors recommend that the patient use a combination of two or more treatments for the best results.
For example, surgery followed by chemotherapy may make the success rate of the patient much higher. Combining two or more treatments is most commonly known as multimodal therapy.
Multimodal therapy is more effective than a single type of mesothelioma treatment because, after surgery, there is a chance that some cancerous cells will linger behind. Chemotherapy and radiation therapy help eliminate any remaining cancerous cells.
Surgery for Stage 1 Mesothelioma
Many patients at stage 1 are good candidates for surgery to remove as much cancerous tissue as possible. The most aggressive option is extrapleural pneumonectomy, which removes an entire lung. It is risky but has led to remission in some patients.
A lung-sparing surgery called pleurectomy/decortication is another option that still removes a lot of tissue and can lead to remission. The chances of surgery leading to remission increase with a multimodal approach.
Chemotherapy and Radiation Therapy for Stage 1 Mesothelioma
Patients in stage 1 with poor health or who are elderly might not be eligible for surgery. In these cases, chemotherapy and radiation therapy may be used in combination instead. Some patients also benefit from the addition of immunotherapy.
The standard chemotherapy drugs for mesothelioma are pemetrexed with cisplatin. Radiation therapy is rarely used alone. It is more commonly used after surgery to prevent local recurrences.
How Long Can You Live With Stage 1 Mesothelioma?
Since mesothelioma is in its earliest stages of development during stage 1, the prognosis for patients is favorable. The younger the patient and the better the patient's health, the chances of survival increase.
Young and healthy patients respond the best to treatment, making their prognosis stronger than any other group.
You'll need a personal assessment from your own physician to determine what's best for you and what treatments will prolong your survival rate. Even in its earliest stages, each mesothelioma case is different, and your situation may not be the same as another patient in the same stage.
According to research and studies of groups of people with mesothelioma, the five-year survival rate for stage 1 mesothelioma is almost 20%. This means 20% of patients are still alive five years after diagnosis.
Stage 1 diagnoses are rare for mesothelioma patients. The best way to get an early diagnosis is to be aware of and talk to your doctor about any past asbestos exposure.
How to Improve Your Prognosis if You Have Stage 1 Mesothelioma
If you have been diagnosed with stage 1 mesothelioma, you have a unique opportunity that most mesothelioma patients do not. Most people with this cancer are diagnosed in later stages when the prognosis is poor, and treatment options are limited.
At stage 1, you have a chance to make a significantly positive impact on your prognosis and life expectancy:
Begin treatments as soon as possible. Earlier treatments lead to better outcomes.
Work with mesothelioma specialists, who have the most experience treating this rare cancer.
Choose the most aggressive treatments for which you qualify.
Manage your health through lifestyle choices, like nutrition, exercise, and sleep.
Consider trying alternative therapies and mental health care to manage symptoms and mental health.
Everyone's goals for treatment are personal, but if yours are to extend your life expectancy as much as possible, you have options at stage 1. Talk to your medical team about your goals so they can help you make the right treatment choices.
Getting Legal Help
Remember to fill out our form to get your free Financial Compensation Packet, with information on experienced asbestos and mesothelioma lawyers in your area. Keep in mind that if you've been diagnosed with mesothelioma, asbestos-related lung cancer, or asbestosis, you may be eligible for considerable compensation. For additional assistance, contact us at 800-793-4540.
FREE Financial Compensation Packet
Info on law firms that will recover your

highest compensation

Learn how to get paid in 90 days
File for your share of $30 billion in trust funds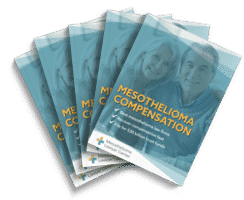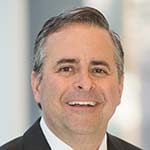 Paul Danziger grew up in Houston, Texas and earned a law degree from Northwestern University School of Law in Chicago. For over 25 years years he has focused on representing mesothelioma cancer victims and others hurt by asbestos exposure. Paul and his law firm have represented thousands of people diagnosed with mesothelioma, asbestosis, and lung cancer, recovering significant compensation for injured clients. Every client is extremely important to Paul and he will take every call from clients who want to speak with him. Paul and his law firm handle mesothelioma cases throughout the United States.