Page Updated on August 19, 2023
Mesothelioma occurs far less often in women than in men. Women get mesothelioma but are often exposed to asbestos in different ways. Women also respond differently to treatment and typically have better outcomes than men.
If you or a loved one were diagnosed with mesothelioma, asbestos-related lung cancer, or asbestosis, you might be entitled to substantial compensation. Fill out our form to receive our free Financial Compensation Packet. Our packet is loaded with information on qualified mesothelioma attorneys in your area, how to file a claim for asbestos trust funds, how to get paid in 90 days, and more.
FREE Financial Compensation Packet
Info on law firms that will recover your

highest compensation

Learn how to get paid in 90 days
File for your share of $30 billion in trust funds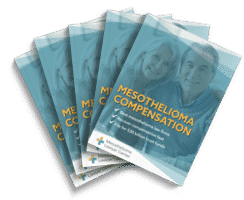 Free

Financial Compensation Packet
Info on law firms that will recover your

highest compensation

Learn how to get paid in 90 days
File for your share of $30 billion in trust funds
Can Women Get Mesothelioma?
Yes, although mesothelioma is less common than in men, many women have been diagnosed with mesothelioma. Women account for approximately one in four cases of mesothelioma.
In addition to the different occurrence rates, there are many other important differences. Women are more likely to have certain types of mesothelioma and typically have better outcomes than men.
Facts About Mesothelioma in Women
Mesothelioma is a rare cancer. It is even rarer in women, but when it does occur, it can be devastating. It is important to understand the facts about mesothelioma in women for prevention and to improve outcomes:
The incidence of mesothelioma in men in the U.S. between 2003 and 2008 was 1.93 per 100,000. For women, it was 0.41 per 100,000.
The UK and Australia have the highest incidences of mesothelioma in women.
The number of mesothelioma deaths in women in the U.S. increased by 25% from 1999 to 2020.
Women account for more cases of peritoneal mesothelioma than men, who are much more likely to have pleural mesothelioma.
The most represented occupations among U.S. women who died from mesothelioma from 1999 to 2020 were homemakers, teachers, and registered nurses.
Many women were exposed to occupational asbestos through old, asbestos-containing construction materials in their workplaces.
Other women were exposed to asbestos through fibers husbands or fathers brought home from work on their clothing.
One year after a mesothelioma diagnosis, 45% of women are still living. The same statistic for men is 38%.
Women are often diagnosed with mesothelioma at a younger age than men.
How Are Women Exposed to Asbestos?
The leading cause of mesothelioma is workplace asbestos exposure, which accounts for the gender discrepancy. Asbestos was heavily used in industries in the 20th century that mostly employed men.
Women who developed mesothelioma often don't know how they were exposed, but there are a few possibilities. These include secondhand exposure, workplace exposure, consumer products, and environmental exposure.
Secondhand Asbestos Exposure in Women
Many women developed mesothelioma after secondhand asbestos exposure. This usually occurred via their spouse or other loved ones who worked around asbestos on job sites and brought asbestos fibers home on their clothing.
Most workers were unaware of the dangers they were bringing into the home. For a long time, no one knew the risks of asbestos. Even after scientists connected it to mesothelioma, companies failed to protect workers and their families for years.
Secondhand exposure to asbestos remains one of the top reasons that women develop mesothelioma.
In fact, a study published by the National Institutes of Health (NIH) indicates that almost half of all women's pleural mesothelioma cases stemmed from secondhand exposure through family.
Occupational Exposure
Most men exposed to asbestos came into contact with it on the job. Asbestos mainly affected industrial workplaces, including factories, construction, manufacturing plants, shipyards, garages, and more.
Women who were exposed to asbestos at work, however, often worked clerical jobs in buildings made with asbestos materials or as teachers in schools made with asbestos materials.
Women are also at risk of asbestos exposure if they worked in:
Bakeries
Hospitals
Churches
Government buildings
Some women were also exposed to asbestos at the same job sites as men. For instance, during World War II, many women worked in shipyards and factories.
Teachers were often exposed to asbestos due to older materials in school buildings. Deteriorating pipe insulation, for instance, can cause exposure over many years.
Environmental Exposure
Men and women alike are susceptible to environmental exposure to asbestos if they live near naturally-occurring asbestos. According to the Agency for Toxic Substance & Diseases Registry (ATSDR), naturally-occurring asbestos isn't dangerous unless disturbed.
Naturally-occurring asbestos is found in the East, Southeast, Midwest, and West Coast areas of the United States. The most concentrated areas of naturally-occurring asbestos are California, Florida, New York, Pennsylvania, and Texas.
In Australia, many women were exposed to natural asbestos deposits in and near the town of Wittenoom. An asbestos mine operated there from the 1940s through the 1990s. Mesothelioma deaths in women in that area are much higher than in other parts of Australia.
Asbestos in Talcum Powder
Another source of asbestos exposure in women recently came to light and has triggered thousands of lawsuits. Some women who used talcum powder hygiene products for decades now have mesothelioma or ovarian cancer.
Tests of products and studies of patients have found that talcum powder often contains some asbestos and that women can develop mesothelioma because of it. Talc is a natural mineral that often occurs in deposits along with asbestos.
Some companies, including Johnson & Johnson, have been shown in lawsuits to have known about asbestos in their products. They failed to act on that knowledge and are now paying the price in lawsuits.
Misdiagnosing Mesothelioma in Women
Misdiagnosis is a common problem for all mesothelioma patients. It is a rare cancer with symptoms that mimic other illnesses. Unless there is known asbestos exposure, doctors often turn to more common diagnoses before considering mesothelioma.
This issue is even more common in women. Because women were less likely to work in industries with asbestos, doctors often don't consider mesothelioma as a possible diagnosis.
Women need to advocate for themselves during the diagnostic process. Seek additional opinions if you are unsatisfied with your diagnosis or if doctors do not take you seriously.
Treating Mesothelioma in Women
Treatment for mesothelioma is very similar in men and women. The exact treatment plan depends more on individual factors, like age and health, stage and type of mesothelioma, and personal preferences. The most typical mesothelioma treatment options are:
Chemotherapy
Surgery
Radiation therapy
Most patients benefit from a combination of treatments, called a multimodal approach. Immunotherapy treatments are becoming increasingly common for both male and female mesothelioma patients.
Women with mesothelioma generally have more treatments options and outcomes than men for a couple of reasons:
Women are often diagnosed with mesothelioma at a younger age and are healthy enough for more aggressive treatments.
Women are more likely to have peritoneal mesothelioma, a more treatable form.
Survival Rates for Women with Mesothelioma
Studies indicate that women diagnosed with mesothelioma generally have a longer survival rate when compared to men.
The type of mesothelioma, however, will affect survival rates as well. Women with epithelial tumors generally survive longer than women with nonepithelial tumors.
Epithelial tumors have consistent patterns, whereas nonepithelial tumors have inconsistent, random patterns, and although patients may receive the same type of treatment, those with epithelial tumors generally live much longer.
NIH states that most women diagnosed with mesothelioma have the epithelioid subtype.
How Can Women Prove Negligence for Secondhand Exposure?
Secondhand exposure is the primary way that women develop mesothelioma. However, proving negligence can get a bit tricky.
Since most women who developed asbestos via secondhand exposure didn't work at the job sites, they are ineligible for workers' compensation. In addition, proving a secondhand exposure case can be more complicated than a man who worked at a job site with asbestos.
If you've been exposed to asbestos through a spouse or family member and you were diagnosed with an asbestos-related illness, find an experienced mesothelioma lawyer. They know how to find evidence to build a case for secondhand exposure.
More and more women are winning mesothelioma lawsuits for secondhand asbestos exposure, holding manufacturing companies liable in recent years.
Know the Symptoms of Mesothelioma
Women should be aware of any risk fa have for mesothelioma, including possible past asbestos exposures. You should also know and be on the lookout for mesothelioma symptoms and warning signs.
Signs of pleural mesothelioma in women include:
Coughing
Chest pains
Shortness of breath
Difficulty swallowing
Fever
Loss of appetite
Weight loss
Night sweats
Women with pleural mesothelioma are more likely to have coughing and chest pains than men.
Signs of peritoneal mesothelioma in women include:
Abdominal pain
Abdominal swelling
Bowel obstruction
Fatigue
Diarrhea
Constipation
Fever
Vomiting
Weight loss
Mesothelioma Lawsuits Involving Women
Women exposed to asbestos and with a mesothelioma diagnosis have as much right as men to take legal action. Because the exposure source is often more difficult to determine, cases involving women may be more complicated.
If you are a woman with mesothelioma, rely on a lawyer who is an expert in asbestos and mesothelioma cases. They have the experiences and resources to track down your past asbestos exposure and build a successful case.
A big win for a woman who contracted mesothelioma from secondhand exposure occurred in California in 2010. Rhoda Evans was diagnosed after years of secondhand exposure through her husband. He worked for CertainTeed, a company that made asbestos construction materials.
A jury found CertainTeed 70% liable for her mesothelioma diagnosis. The California jury awarded Evans $200 million.
Many women in recent years have won cases against talc and talcum powder companies. Ann Zoas sued Johnson & Johnson and supplier Imerys America Talc in 2018. Zoas used baby powder for many years and developed pleural mesothelioma. She received a $1.5 million settlement.
If you believe you were wrongly exposed to asbestos and are now sick, don't hesitate to reach out to a lawyer. Reputable mesothelioma lawyers offer free initial consultations. There is no risk to get in touch and get your case reviewed.
Additional Information and Helpful Resources
Remember to fill out our form to get your free Financial Compensation Packet, with information on knowledgeable asbestos and mesothelioma lawyers in your area. If you have questions or need assistance, contact us toll-free at 800-793-4540.
FREE Financial Compensation Packet
Info on law firms that will recover your

highest compensation

Learn how to get paid in 90 days
File for your share of $30 billion in trust funds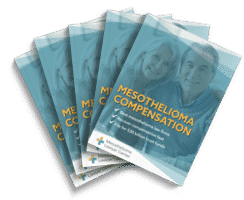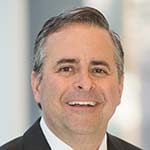 Paul Danziger grew up in Houston, Texas and earned a law degree from Northwestern University School of Law in Chicago. For over 25 years years he has focused on representing mesothelioma cancer victims and others hurt by asbestos exposure. Paul and his law firm have represented thousands of people diagnosed with mesothelioma, asbestosis, and lung cancer, recovering significant compensation for injured clients. Every client is extremely important to Paul and he will take every call from clients who want to speak with him. Paul and his law firm handle mesothelioma cases throughout the United States.