Stage 4 Mesothelioma Cancer
Page Updated on September 05, 2023
Stage 4 mesothelioma is the most advanced stage of mesothelioma. In stage 4, tumors have metastasized and spread to distant parts of the body. Treatment for stage 4 mesothelioma focuses on relieving symptoms, and the median survival time is around 14 months.
If you or a loved one have mesothelioma, asbestos-related lung cancer, or asbestosis, you may be entitled to substantial compensation. Over $30 billion in asbestos trust funds is available right now for those who are dealing with an asbestos disease. Fill out our form to get a free Financial Compensation Packet. You'll learn about the experienced mesothelioma lawyers in your area, how to get paid in 90 days, how to file a claim for the asbestos trust funds, and more.
FREE Financial Compensation Packet
Info on law firms that will recover your

highest compensation

Learn how to get paid in 90 days
File for your share of $30 billion in trust funds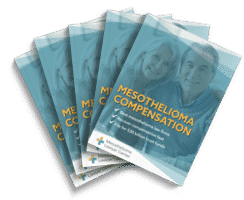 Free

Financial Compensation Packet
Info on law firms that will recover your

highest compensation

Learn how to get paid in 90 days
File for your share of $30 billion in trust funds
What Is Stage 4 Mesothelioma?
Stage 4 is the final stage of mesothelioma. Once a patient enters the final stage of mesothelioma, the tumor has spread significantly throughout the body. Symptoms are more intense, widespread, and uncomfortable.
The most significant characteristic of stage 4 mesothelioma is metastasis, the distant spread of cancer cells beyond the primary tumor. At this point, physicians usually look for ways to alleviate symptoms and improve a patient's quality of life.
TNM Designations for Stage 4 Mesothelioma
Doctors stage mesothelioma at the time of diagnosis. The stage designation is important for planning treatment and estimating a patient's survival time.
Doctors use the TNM (Tumor, Node, Metastasis) system for staging mesothelioma. T describes the primary tumor, N describes the spread of cancer to lymph nodes, and M describes the spread of tumors to distant parts of the body.
There are several possible combinations of TNM designations that describe stage 4 mesothelioma:
T1 to T4. The T designation can be anywhere from 1 to 4. This means the primary tumor might still be localized in the chest cavity or might have spread within the region.
N0 to N2. The spread of cancer to the lymph nodes could be minimal or extensive.
M1. M1 is the most important designation for this stage. It means the cancer is metastatic and has spread to areas of the body distant from the primary tumor.
Stage 4 Peritoneal Mesothelioma
Peritoneal mesothelioma is less common than pleural mesothelioma. It develops in the abdominal cavity rather than the chest. There is no standard staging system for peritoneal mesothelioma. Most doctors use a modified combination of TNM and the Peritoneal Cancer Index.
As with stage 4 pleural mesothelioma, stage 4 peritoneal mesothelioma is characterized by metastasis. There could be any degree of local spread within the abdomen, but the cancer has also spread to distant organs and tissue.
What Are the Metastasis Sites in Stage 4 Mesothelioma?
Every patient is different, and tumors can potentially spread to any location in the body. The most common sites of metastasis for pleural mesothelioma include:
Lung on the other side of the chest
Liver
Kidneys
Adrenal glands
Less commonly, tumors may spread to bone tissue, the brain, the heart, and the spinal cord.
Typical sites of peritoneal metastasis include:
Liver
Lungs
Kidneys
Adrenal glands
Heart
Thyroid
Skin
Bones
Brain
Can You Survive Stage 4 Mesothelioma?
Survival times for stage 4 mesothelioma are usually short, around a year or a little more, with good treatment. Mesothelioma at any stage is generally considered incurable, although some patients achieve remission. Remission is very unlikely for stage 4 mesothelioma patients.
The best way to extend life expectancy with stage 4 mesothelioma is with multimodal treatment. This is a combination of treatment types that target the cancer.
Stage 4 Mesothelioma Symptoms
Stage 4 pleural mesothelioma symptoms are often more severe and painful than in previous stages. The early-stage symptoms of coughing, shortness of breath, and chest pains typically worsen. Other symptoms of stage 4 mesothelioma include:
Coughing with blood
Difficulty swallowing and eating
Night sweats
Fever
Unintentional weight loss
Muscle wasting
Fatigue
Malaise
Typical symptoms of stage 4 peritoneal mesothelioma include:
Abdominal pain and swelling
Fluid buildup in the abdomen
Constipation
Diarrhea
Intestinal blockage
Unintentional weight loss
Muscle wasting
Fatigue and malaise
Fever
Night sweats
Stage 4 mesothelioma patients also experience symptoms related to sites of metastasis. For example, if tumors have spread to the bone, it can cause significant pain. Tumors in the brain can cause headaches, dizziness, and seizures.
How Is Stage Mesothelioma 4 Treated?
Patients in stage 4 have limited treatment options. The main focus of treatment at this late stage is palliation to make the patient feel better. Treatment can also extend life expectancy.
Surgery and Palliative Treatments for Stage 4 Mesothelioma
Surgery to remove significant cancerous tissue and to extend life expectancy is not always an option for stage 4 mesothelioma patients. Often, the cancer is too widespread for this to be a good treatment option.
Some patients with stage 4 mesothelioma might qualify for and choose a curative type of surgery, typically pleurectomy/decortication. This procedure removes an extensive amount of tissue from the chest cavity.
According to one study, this surgery, combined with photodynamic therapy and chemotherapy, extended life expectancy for several late-stage mesothelioma patients. Even for patients with extensive cancer spread, this multimodal treatment strategy prolonged life to between one and three years.
Palliative surgical procedures are also available to patients not eligible for or who do not want to undergo radical surgeries:
Thoracentesis is a procedure that drains uncomfortable fluid from the chest cavity.
Paracentesis drains fluid from the abdominal cavity in patients with peritoneal mesothelioma or abdominal metastases.
Pericardiocentesis removes fluid from the area around the heart.
Pleurodesis is a procedure that seals the two layers of the pleura to prevent fluid from building up again.
Some patients benefit from surgery to remove some metastatic tumors that cause significant symptoms. For instance, a tumor pressing on nerves can cause a lot of pain. Surgery to remove it or reduce its size can be helpful.
Chemotherapy and Radiation
Chemotherapy helps shrink the tumors to provide symptom relief. Radiation therapy can do the same and, for some patients, causes fewer side effects. In some instances, chemotherapy and radiation are combined, depending on the patient's overall health and ability to sustain both treatments.
The standard chemotherapy combination for mesothelioma is pemetrexed with cisplatin. Some patients might also receive bevacizumab, a targeted drug, which might help extend survival time.
Additional Treatment Options for Stage 4 Mesothelioma
Surgery, chemotherapy, and radiation therapy are the standard treatments for mesothelioma, but there are other options and emerging treatments:
Immunotherapy. Immunotherapy is becoming more common. It is a treatment that uses medications to harness the patient's immune system to kill cancer cells. Results from a recent clinical trial found that treatment with two immunotherapy drugs extended survival times for patients who were ineligible for surgery. This was compared to chemotherapy.
Cryotherapy. Cryotherapy is an emerging treatment that uses cold temperatures to kill cancer cells.
Tumor Treating Fields. This is another emerging treatment that might be available to some patients. It uses electric fields outside the body to target and kill cancer cells.
Clinical trials. A clinical trial might also be an option for a stage 4 patient. Clinical trials test emerging therapies and new medication combinations with human subjects. It can be a good way to access treatments not yet widely available.
Stage 4 mesothelioma patients have more treatment options than they might realize. It's essential that you talk to your medical team about these options and discuss which might be best for your treatment goals.
What Is the Prognosis for Stage 4 Mesothelioma?
In general, the prognosis for stage 4 mesothelioma is not positive. Because the cancer is so widespread, eliminating all tumors is unlikely. Treatment is still important. It provides symptom relief and extends survival time.
What Is the Survival Time for Stage 4 Mesothelioma?
The median survival time for stage 4 mesothelioma patients is 14.9 months. This statistic comes from a large group of patients who underwent treatment. The survival time is much less, about six months, for patients who do not receive treatment.
What Factors Influence Stage 4 Survival Time?
Estimates of survival time or life expectancy are highly individualized. The statistics that include many patients are important, but individual factors also play a major role in prognosis:
Women have better survival rates than men
Younger patients in better overall health have better survival rates
Patients with the epithelioid cell type have better outcomes than those with the rarer and more aggressive sarcomatoid cell type.
Peritoneal mesothelioma patients generally have a better prognosis than pleural mesothelioma patients.
How to Improve Your Stage 4 Mesothelioma Prognosis
A diagnosis of stage 4 mesothelioma might seem overwhelming, but it is not hopeless. The best thing you can do to improve your outlook is to get treatment. You'll get the best outcome from working with mesothelioma specialists, choosing the most aggressive treatments possible, and starting treatment right away.
Living With Stage 4 Mesothelioma
Living with advanced, terminal cancer presents many challenges. Patients with end-stage cancer cope with physical discomfort, treatments, and mental health issues. They have to make important practical decisions and often worry about loved ones they will leave behind.
If you are facing a stage 4 mesothelioma diagnosis, take these steps to cope better:
Set Treatment Goals. Patients too often let their doctors take over treatment, but you have control over what happens. Talk to your doctors about what you want to get out of treatment and take charge of the plan.
Choose Palliative Care. Palliative treatments are so important for helping you feel more comfortable and improving your quality of life for the time you have left.
Choose Mental Health Care. Mental health is too often neglected but is an important aspect of living with cancer. Talk to your medical team about working with a trained mental health specialist with cancer experience.
Rely on Your Support Network. Let your friends and family help you during this difficult time. They can support you with practical help and by being there to listen. Cancer support groups can also provide comfort.
Make End-of-Life Plans. Let your closest loved ones help you make important end-of-life decisions. These include legal, financial, and healthcare decisions. Make your preferences known now, so your loved ones can implement them later.
Getting Legal Help
Remember, if you've been diagnosed with mesothelioma, asbestos-related lung cancer, or asbestosis, regardless of what stage, there is a good chance you qualify for significant compensation. Don't forget to fill out our form to get our free Financial Compensation Packet, filled with information on the experienced asbestos and mesothelioma attorneys in your area. If you have questions or need assistance, contact us toll-free at 800-793-4540.
FREE Financial Compensation Packet
Info on law firms that will recover your

highest compensation

Learn how to get paid in 90 days
File for your share of $30 billion in trust funds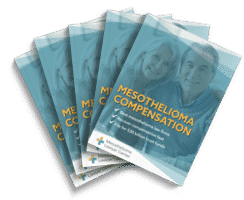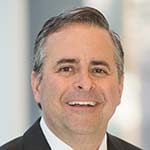 Paul Danziger grew up in Houston, Texas and earned a law degree from Northwestern University School of Law in Chicago. For over 25 years years he has focused on representing mesothelioma cancer victims and others hurt by asbestos exposure. Paul and his law firm have represented thousands of people diagnosed with mesothelioma, asbestosis, and lung cancer, recovering significant compensation for injured clients. Every client is extremely important to Paul and he will take every call from clients who want to speak with him. Paul and his law firm handle mesothelioma cases throughout the United States.