Mesothelioma Wrongful Death Lawyer and Lawsuit
Page Updated on August 29, 2020
A mesothelioma wrongful death lawsuit can be filed on behalf of a family member who passed away from mesothelioma due to the negligence of a person or organization. A mesothelioma wrongful death lawyer helps loved ones understand their legal rights, file a lawsuit, and seek compensation.
Free

Financial Compensation Packet
Info on law firms that will recover your

highest compensation

Learn how to get paid in 90 days
File for your share of $30 billion in trust funds
What is Wrongful Death?
A wrongful death is any death that can be proven to have been caused by negligence, holding a person or organization liable for that death. Like personal injury, a case of wrongful death is not necessarily the result a crime.
The liable party may not have intentionally killed someone, but they are considered negligent by some action or inaction. For instance, a defect in a vehicle that led to a fatal accident could be considered a wrongful death. A mechanic, the car manufacturer, or the part manufacturer may be held liable.
What is a Wrongful Death Lawsuit?
A lawsuit over wrongful death is a civil action that holds the negligent party responsible for damages. In the case of a crime, such as a murder, the survivors of the victim may file a civil lawsuit to seek damages. This is in addition to any criminal lawsuit against the perpetrator.
In the case of mesothelioma, the negligent party is usually a company that made asbestos products. The victim likely experienced exposure to asbestos on the job without being warned of the risks or provided appropriate protection.
A representative of the victim may file a wrongful death lawsuit to recover economic damages for:
Lost wages and financial support for the dependents of the victim
Medical expenses incurred because of mesothelioma treatments before the victim died
Funeral expenses
The lawsuit may also seek to recover non-economic damages resulting from losing a loved one, typically a spouse or parent:
Survivor pain and suffering
Loss of consortium in the case of a spouse
Loss of companionship, guidance, care, and protection
The main reason to file a wrongful death lawsuit in the case of mesothelioma is to recover damages. These are costs to the victim's dependents and family who would not have incurred them if it were not for the negligent death.
What is a Mesothelioma Wrongful Death Lawyer?
Lawyers who specialize in asbestos exposure and mesothelioma victims are experts in both personal injury lawsuits, filed by the victims while living, and wrongful death cases for the victims' survivors. They have experience investigating asbestos exposure, using medical experts as witnesses, negotiating settlements, and litigating wrongful death cases in court.
What A Mesothelioma Wrongful Death Lawyer Does for Victims' Survivors
If you have a family member who has died from mesothelioma, and you are not sure if the asbestos exposure that caused the illness involved negligence, you need this expert lawyer on your side. They can provide a number of valuable services:
Advice and guidance. The loss of a loved one to mesothelioma is stressful and difficult. If you don't understand what your rights are or what you can do about it, a mesothelioma lawyer will help. They know the laws and your rights and can explain them to you and provide expert guidance and advice.
Investigations. Finding out how, where, and when your loved one was exposed to asbestos can get complicated. Lawyers specializing in asbestos and mesothelioma have the resources and experience to make this investigation. This is a part of the services they offer to the families of victims. They will find out if your loved one worked with asbestos and which companies can be held liable for exposure.
Determine damages. A wrongful death lawyer can assess the potential damages you will be able to recover in a case. Without this expertise, you may miss something.
Lawsuits. To recover damages, you may need to file a lawsuit, which is a complex process with multiple steps. Mesothelioma wrongful death lawyers know the process well and will guide you from filing to discovery to litigation if necessary.
Settlements. Most wrongful death lawsuits never actually go to litigation in a trial. They usually end in settlements. You'll need this lawyer to represent you in a negotiation with a large company or their insurance company who will try to limit the amount of damages you receive.
Asbestos trust fund claims. If the company negligent in the asbestos exposure has gone bankrupt, you may need to file a claim with an asbestos trust fund to recover damages. This can also be tricky and requires an experience lawyer.
How to Find a Mesothelioma Wrongful Death Lawyer
Finding the right lawyer or law firm to work with after the death of a loved one from mesothelioma is important. This is a difficult time, and you need lawyers who are both experts in wrongful death asbestos cases and compassionate and kind.
Make sure you select a lawyer who has helped people in your situation and recovered damages for asbestos victims' family members. Asbestos cases involve a lot of complicated parts, and it is not enough to choose a good general lawyer, or even a general personal injury lawyer.
The firm you choose should also be working on contingency and prepared to investigate your case without payment if they take it. A lawyer charging money up front does not have the resources to perform the adequate investigation to make your case.
Working with a mesothelioma wrongful death lawyer is a big step, but an essential one if you lost a spouse to this terrible disease. Mesothelioma is preventable, which means that someone can be held liable. Let a lawyer guide your decisions and help you recover the damages you are owed.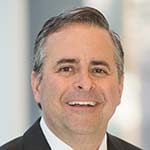 Paul Danziger grew up in Houston, Texas and earned a law degree from Northwestern University School of Law in Chicago. For over 25 years years he has focused on representing mesothelioma cancer victims and others hurt by asbestos exposure. Paul and his law firm have represented thousands of people diagnosed with mesothelioma, asbestosis, and lung cancer, recovering significant compensation for injured clients. Every client is extremely important to Paul and he will take every call from clients who want to speak with him. Paul and his law firm handle mesothelioma cases throughout the United States.