Mesothelioma Wrongful Death Lawyer and Lawsuit
Page Updated on June 07, 2023
A mesothelioma wrongful death lawsuit is a legal action available to family members who lost loved ones to asbestos illnesses. Mesothelioma wrongful death claims provide compensation for surviving family members. A lawyer specializing in asbestos lawsuits can help you pursue this claim against negligent asbestos manufacturers.
FREE Financial Compensation Packet
Info on law firms that will recover your

highest compensation

Learn how to get paid in 90 days
File for your share of $30 billion in trust funds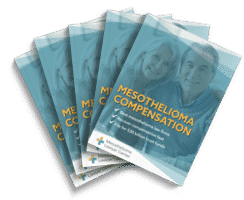 Free

Financial Compensation Packet
Info on law firms that will recover your

highest compensation

Learn how to get paid in 90 days
File for your share of $30 billion in trust funds
What Does Wrongful Death Mean?
Wrongful death is any death that can be proven to have been caused by negligence or misconduct. Many companies are considered negligent in exposing people to asbestos, resulting in deadly diseases like mesothelioma. Victims of asbestos exposure, and their families, hold these companies liable for the resulting damages.
What Is a Mesothelioma Wrongful Death Lawsuit?
A mesothelioma wrongful death lawsuit is a civil legal action that holds the negligent party liable for damages resulting from an asbestos-related death.
The negligent party is usually a company that made asbestos products. The victim likely experienced exposure to asbestos on the job without being warned of the risks or provided appropriate protection.
Who Can File an Asbestos Wrongful Death Lawsuit?
Laws vary by state, but generally, a close family member of the deceased can file a lawsuit over wrongful death caused by asbestos exposure. This usually includes:
Spouses and life partners
Children, stepchildren, and grandchildren
Parents and grandparents
Financial dependents
In many cases, the estate of the deceased files the lawsuit. The deceased may have designated someone to represent the estate. If not, the court can choose a representative, who may be a family member, a friend, or a fiduciary representative.
What Kind of Asbestos Compensation Can You Get in a Wrongful Death Case?
A representative of the victim may file a wrongful death lawsuit to recover economic damages for:
Lost wages and financial support for the dependents of the victim
Medical expenses incurred because of mesothelioma treatments before the victim died
Funeral expenses
The lawsuit may also seek to recover non-economic damages resulting from losing a loved one, typically a spouse or parent:
Survivor pain and suffering
Loss of consortium in the case of a spouse
Loss of companionship, guidance, care, and protection
The main reason to file a wrongful death lawsuit in the case of mesothelioma is to recover damages. These are costs to the victim's dependents and family, who would not have incurred them if not for the negligent death.
Why Should I File a Mesothelioma Claim for Wrongful Death?
Losing a loved one to mesothelioma and asbestos exposure is a terrible experience. You may be uncertain about what to do next. Holding companies accountable is important, but you also may wonder if it's worth the time, effort, and emotional distress it could cause.
An experienced asbestos attorney can do most of the work for you, so filing a lawsuit is not as difficult as you may assume. They can find the source of exposure, connect your loved one's death to that exposure, and do most of the legwork of filing and following through with the case.
There are several good reasons to consider filing a mesothelioma wrongful death lawsuit:
Mesothelioma claims after death cover major expenses, like medical bills and funeral costs.
A claim may also include compensation for dependents and compensate for the income your loved one lost due to being sick.
Companies that caused this harm should be held accountable. Getting justice can bring peace of mind.
Holding companies accountable legally signals to other companies that they must prioritize worker safety, preventing future harm.
What Is the Average Mesothelioma Wrongful Death Settlement?
Settlements in mesothelioma cases average between $1 million and $1.4 million. Most of these lawsuits end in settlements rather than going to trial.
In a trial, the plaintiff may recover no damages. It is a risk most do not take. If a jury awards damages to the plaintiff, the amount is typically higher than they would receive in a settlement.
How To File an Asbestos Claim Over Wrongful Death
Filing a mesothelioma wrongful death lawsuit can be lengthy and complicated. You need an experienced attorney to guide you through the steps:
1. Case Review
The first step in taking legal action is to work with an experienced asbestos law firm. They will review your case and determine if it is strong enough to file with a good chance of recovering damages. A reputable firm will only take your case if they believe they can win and have the resources to follow through with it.
2. Filing the Lawsuit
Your lawyer will file the lawsuit in the appropriate jurisdiction and court. The filing serves to make the suit official and notify all defendants involved.
3. Discovery
The filing triggers a discovery period. Your lawyer will use this time to build your case with evidence from your employment records and medical history.
Experienced asbestos firms have resources and consultants to track down the source of your loved one's exposure and find evidence to make your case. They also work with medical experts to ensure you can prove the illness resulted from asbestos exposure.
4. Settlement Negotiations
In most cases, the defendants will agree at this point to enter into negotiations for a settlement. It's less costly for them than going to trial. A settlement is beneficial for the plaintiffs because it provides a quicker damages payout.
Your lawyer will represent you in negotiations, offering evidence to get you the most compensation possible. They will not agree to a settlement amount without your approval.
5. Trial
In rare cases, wrongful death lawsuits over mesothelioma go to trial. A jury decides the case and awards damages if they decide in your favor.
Is There a Time Limit on Filing a Wrongful Death Lawsuit?
Yes, the time limit on filing a wrongful death lawsuit is called a statute of limitations. Every state sets this time limit, which is typically one to three years from the time of death.
When Personal Injury Becomes Wrongful Death
Because mesothelioma is an aggressive cancer that shortens lifespan significantly, it is not unusual for the plaintiff in a personal injury case to die before resolution.
If your loved one dies during their asbestos lawsuit, their estate can continue as a wrongful death claim. If this happens, the lawyer working on the case can guide your next steps.
What Is a Mesothelioma Wrongful Death Lawyer?
Mesothelioma wrongful death lawyers advocate for the victims' survivors. They have experience investigating asbestos exposure, using medical experts as witnesses, negotiating settlements, and litigating wrongful death cases in court when necessary.
How Can a Mesothelioma Wrongful Death Lawyer Help Me?
If you have a family member who has died from mesothelioma and are unsure if the asbestos exposure that caused the illness involved negligence, you need this expert lawyer on your side.
An asbestos attorney can provide several valuable services:
Advice and guidance. The loss of a loved one to mesothelioma is stressful and difficult. If you don't understand what your rights are or what you can do about it, a mesothelioma lawyer will help. They know the laws and your rights and can explain them to you and provide expert guidance and advice.
Investigations. Finding out how, where, and when your loved one was exposed to asbestos can get complicated. Lawyers specializing in asbestos and mesothelioma have the resources and experience to make this investigation. This is a part of the services they offer to victims' families. They will find out if your loved one worked with asbestos and which companies can be held liable for exposure.
Determine damages. A wrongful death lawyer can assess the potential damages you can recover in a case. Without this expertise, you may miss something.
Lawsuits. To recover damages, you may need to file a lawsuit, which is a complex process with multiple steps. Mesothelioma wrongful death lawyers know the process well and will guide you from filing to discovery to litigation if necessary.
Settlements. Most wrongful death lawsuits never actually go to litigation in a trial. They usually end in settlements. You'll need this lawyer to represent you in a negotiation with a large company or their insurance company, who will try to limit the amount of damages you receive.
Asbestos trust fund claims. If the company negligent in the asbestos exposure has gone bankrupt, you may need to file a claim with an asbestos trust fund to recover damages. This can also be tricky and requires an experienced lawyer.
How Do I Find a Mesothelioma Wrongful Death Attorney Near Me?
Finding the right lawyer or law firm to work with after the death of a loved one from mesothelioma is essential. This is a difficult time, and you need lawyers who are both experts in wrongful death asbestos cases and compassionate and kind.
Make sure you select a lawyer who has helped people in your situation and recovered damages for asbestos victims' family members. Asbestos cases involve a lot of complicated parts, and it is not enough to choose a good general lawyer or even a general personal injury lawyer.
The firm you choose should also work on contingency and prepare to investigate your case without payment if they take it. A lawyer charging money upfront does not have the resources to perform an adequate investigation to make your case.
Working with a mesothelioma wrongful death lawyer is a big step but is essential if you lose a family member to this terrible disease. Mesothelioma is preventable, which means that someone can be held liable. Let a lawyer guide your decisions and help you recover damages.
FREE Financial Compensation Packet
Info on law firms that will recover your

highest compensation

Learn how to get paid in 90 days
File for your share of $30 billion in trust funds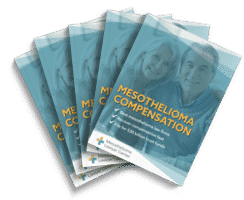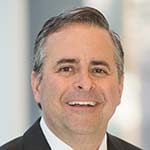 Paul Danziger grew up in Houston, Texas and earned a law degree from Northwestern University School of Law in Chicago. For over 25 years years he has focused on representing mesothelioma cancer victims and others hurt by asbestos exposure. Paul and his law firm have represented thousands of people diagnosed with mesothelioma, asbestosis, and lung cancer, recovering significant compensation for injured clients. Every client is extremely important to Paul and he will take every call from clients who want to speak with him. Paul and his law firm handle mesothelioma cases throughout the United States.