Mesothelioma Cancer and Mental Health
Page Updated on August 18, 2023
Cancer and mesothelioma significantly impact patient health and well-being. Treatment and support are available and can improve quality of life and even physical health and cancer treatment outcomes. It is important to speak up about living with mesothelioma cancer and mental health issues.
How Does Having Cancer Affect Mental Health?
It's easy to understand that having cancer can take a toll on mental and emotional health. The diagnosis, the treatments, the symptoms, and living with a terminal prognosis all affect the patient and their loved ones.
FREE Financial Compensation Packet
Info on law firms that will recover your

highest compensation

Learn how to get paid in 90 days
File for your share of $30 billion in trust funds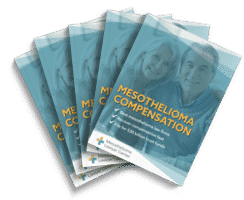 Learning you have a diagnosis of mesothelioma can trigger a lot of negative emotions, like anger, fear, and confusion. Many people learn to cope as they go through fives mental stages that are much like those associated with grief after the loss of a loved one:
Denial
Anger
Bargaining
Depression
Acceptance
Acceptance isn't easy, but it can lead to greater mental health. Some of the mental illnesses that many cancer patients deal with include anxiety, depression, and stress.
Cancer and Anxiety
Anxiety is to be expected in someone living with mesothelioma, but when it becomes overwhelming, anxiety reduces the quality of life. Symptoms of an anxiety disorder include:
Uncontrollable worry
Muscle tension and pain
Restlessness
Gastrointestinal symptoms
Difficulty focusing
Irritability
Depression in Cancer Patients
Facing the major life changes triggered by a cancer diagnosis and treatment is also likely to cause feelings of sadness. Important signs and symptoms of depression include:
Persistent sadness
Hopelessness
Loss of interest in enjoyable activities
Changes in sleeping or eating habits
Fatigue
Thoughts of suicide or death.
Stress and Cancer
Stress is not a mental health diagnosis, but it is an uncomfortable feeling that is both mental and physical. Excessive stress can make you feel overwhelmed, unable to cope, and hopeless. It can be a symptom of depression, anxiety, and other mental illnesses.
Does Cancer Cause Mental Illness?
There is a definite link between a cancer diagnosis and an increased risk for mental health challenges. Patients with cancer have higher rates of mental illness than the general population:
Approximately one-third of people undergoing cancer treatment have a mental illness.
Young people with cancer have an even greater risk of developing a mental illness.
Depression is about three times higher in cancer patients than in the general population.
Nearly 40% of cancer patients report that their medical teams never discussed mental or emotional health with them.
How Does Mental Health Affect Outcomes for Mesothelioma Patients?
Addressing mental health in cancer patients is important for quality of life. It is also important for medical outcomes. Research increasingly shows that mental health impacts longevity and the effectiveness of treatments.
A study of veterans being treated for lung cancer studied mental health and outcomes in more than 50,000 patients. Those who had a mental illness and received mental healthcare lived longer than patients who did not receive the appropriate care.
Another study found that cancer patients with fewer depression symptoms lived longer. Regardless of treatment or an official diagnosis, patients with more depressive symptoms had worse outcomes. Patients who feel better mentally are more likely to stick with their medical treatment plans.
How to Cope Emotionally with a Mesothelioma Diagnosis
Receiving a diagnosis of any type of cancer is devastating. Mesothelioma is particularly difficult to cope with because of its poor prognosis. There are things patients can do to manage tough emotions.
Talk to Your Medical Team About Mental Health
Mental health carries a lot of stigma and can be hard to talk about, but speaking up is so important. Medical teams often overlook mental health and only treat the physical illness. Talk to your doctors about how you feel and ask for what you need in terms of treatment.
Ask for Help from Family and Friends
Again, it can be tough to bring this up, but asking your most trusted family and friends for help benefits your mental health. Whether you need someone to talk to or help with household chores that feel overwhelming, getting help is important.
Join Cancer Support Groups
Professional mental health treatment is great, but you can also get a lot of relief from talking to other cancer patients. Find an in-person or online support group to listen and share feelings and experiences.
Prioritize Healthy Choices
Even when sick, you'll feel better when you take care of yourself. Exercise, being outside, eating well, and getting adequate sleep will all boost your mood.
Studies have found that exercise is both safe and helpful for most people with a cancer diagnosis. Exercise can reduce fatigue, make you stronger, and help you feel better physically, which positively impacts mental health. Check with your doctors before you try exercising.
Try Journaling
Putting your feelings down on paper is a great way to find some emotional relief. It can also help you track your emotions and moods, so you know what affects you negatively and positively.
Get Spiritual
Religion and spirituality are not for everyone, but many patients find comfort in turning to them. This can mean going to formal religious services or trying spiritual practices on your own, such as meditation or prayer.
How to Cope with a Terminal Illness
Completely separate from coping with cancer is the fact of facing one's own mortality. Mesothelioma is almost always terminal, so patients with this diagnosis must cope with being sick, going through treatments, financial stresses, and facing death.
This can, of course, have a significant impact on mental health, causing fear, depression, and anxiety. Every patient is different, but in general, these tips can help you cope while facing the reality of having terminal cancer:
Get All the Information. Most patients benefit from knowing what to expect as the cancer worsens. Talk to your doctors about what end-stage mesothelioma is like and what it will feel like as your body weakens and fails.
Take Advantage of Palliative Treatments. Palliative care is a huge help to most terminal patients. It includes medical care to treat symptoms but also mental health care, social support, and spiritual support, all provided by professionals trained to work with end-of-life patients.
Take Care of Legal and Financial Decisions. Many patients worry about what they are leaving behind. Making important decisions in advance can put your mind at ease. Work with a lawyer and financial advisor to put your affairs in order.
Make Important Medical Decisions Now. It also helps to make decisions in advance about your medical care toward the end of life. Talk to your loved ones and medical team about how long you want to continue treatment, about palliative care, and about hospice.
Seek Mental Health Care. Rely on both professional mental health care and support from groups of other cancer patients during this difficult time. Professionals are trained to help terminal patients, while other patients can provide valuable support and understanding about what you're facing.
How to Support a Mesothelioma Patient
If a loved one has received a cancer or mesothelioma diagnosis, you might not know what to say or do. Here are some ideas:
Ask What They Need or Want. Don't assume you know what a loved one wants or needs. It's always best to ask and respect their boundaries and wishes. Even if they don't want your help, a loved one will feel better simply knowing that you care enough to offer.
Listen. You might not think you have much to offer someone going through an experience you don't understand, but the simple act of listening is powerful.
Provide Practical Support. Doing chores, cooking, providing childcare, and other practical types of assistance might not seem like much. These actions go a long way to removing some of the burden from the patient, which can be a big mental relief.
Spend Time Together. A cancer patient often just wants to spend time with their loved ones, not talking about their illness. Do things with them that they enjoy and just have fun.
How to Talk to Children About a Cancer Diagnosis
Talking to a child about a loved one with cancer has unique challenges. It's better to talk about it than to avoid it, but always keep the conversation age appropriate.
Parents and other adults can help children cope by letting them express their feelings and ask questions. A child learning about cancer might be scared and need comfort. Spending more time with a child during this time can be comforting and reassuring.
Professional therapy can also benefit a child, especially if they are losing someone very close to them, such as a parent. Child-appropriate therapy can help them process emotions and learn to navigate grief in healthy ways.
Mental Health Treatment for Cancer Patients
Mental health treatment for mesothelioma and cancer patients is similar to care for anyone else. Treatment usually includes therapy, and when it makes sense, medication.
While mental health is still often overlooked in cancer treatment, it is becoming more common. Talk to your medical team about mental health resources. They can recommend oncology therapists specially trained to work with cancer patients.
Many cancer patients benefit from palliative care, which often includes treatment for mental and emotional health. The goal of palliative care is to improve quality of life by relieving symptoms and addressing non-medical needs.
Additional Support for Mesothelioma Patients
Mental health treatment is important, but other types of support help patients cope indirectly. These types of support remove some of the burden of living with cancer, at least partly relieving anxiety, stress, and worry:
Medical Care. Getting the best possible medical treatment for mesothelioma provides more than just physical benefits. Knowing you're in the best hands with a specialist or being able to make the treatment choices that are best for you also benefits mental health.
Legal Resources. A mesothelioma lawyer can be a huge benefit when coping with a diagnosis. They review cases for free and provide initial advice. They can help patients and their families make important legal decisions, from creating wills to suing asbestos companies. Having a legal expert guiding decisions is often a big relief for patients.
Financial Resources. Another major burden of a cancer diagnosis is money. Patients face medical expenses and losing income when they can no longer work. One of the things a lawyer can do is help patients find financial resources and assistance.
Mesothelioma Lawyer Center can help you find all of these resources. We are available to answer questions 24/7 and offer options for legal assistance, financial resources, and the best treatment centers. Mental health is too often overlooked in patients with devastating medical conditions, but it is as important as physical health. Reach out for support and resources.
FREE Financial Compensation Packet
Info on law firms that will recover your

highest compensation

Learn how to get paid in 90 days
File for your share of $30 billion in trust funds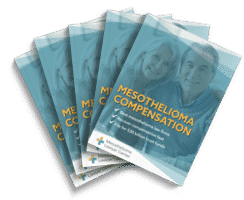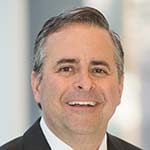 Paul Danziger grew up in Houston, Texas and earned a law degree from Northwestern University School of Law in Chicago. For over 25 years years he has focused on representing mesothelioma cancer victims and others hurt by asbestos exposure. Paul and his law firm have represented thousands of people diagnosed with mesothelioma, asbestosis, and lung cancer, recovering significant compensation for injured clients. Every client is extremely important to Paul and he will take every call from clients who want to speak with him. Paul and his law firm handle mesothelioma cases throughout the United States.