Virginia Mesothelioma Lawyer
Page Updated on August 16, 2023
Contact an experienced Virginia mesothelioma lawyer to discuss your legal options if you have an asbestos illness like mesothelioma. In Virginia, past asbestos exposure was so significant that the state currently ranks in the top 10 among all states for the most asbestos-related deaths.
If you have mesothelioma, asbestos-related lung cancer, or asbestosis, you may be eligible for significant compensation. Currently, there is over $30 billion in asbestos trust funds set up for those who have been diagnosed with an asbestos-related illness. Fill out our form to get a free Financial Compensation Packet. You'll learn about the top mesothelioma lawyers in Virginia, how to get paid in 90 days, how to file a claim for the asbestos trust funds, and more.
FREE Financial Compensation Packet
Info on law firms that will recover your

highest compensation

Learn how to get paid in 90 days
File for your share of $30 billion in trust funds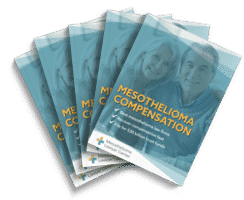 Free

Financial Compensation Packet
Info on law firms that will recover your

highest compensation

Learn how to get paid in 90 days
File for your share of $30 billion in trust funds
We are pleased to offer assistance to asbestos victims and their families in all areas of Virginia, including:
Virginia Beach, Norfolk, Chesapeake, Arlington, Richmond, Newport News, Alexandria, Hampton, Roanoke, Portsmouth, Suffolk, Lynchburg, Centreville, Dale, Reston, Harrisonburg, McLean, Tuckahoe, Leesburg, Ashburn, Charlottesville, Lake Ridge, Burke, Blacksburg, Danville, Annandale, Linton Hall, Manassas, Marumsco, Mechanicsville, Oakton, Petersburg, Fair Oaks, Springfield, West Falls Church, Fredericksburg, Winchester, Sterling, Cave Spring, Salem, Short Pump, Lincolnia, Herndon, Staunton, Bailey's Crossroads, South Riding, Fairfax, Chester, West Springfield, Hopewell, Chantilly, Christiansburg, Tysons Corner, Waynesboro, McNair, Woodlawn Cdp, Cherry Hill, Franklin Farm, Montclair, Lorton, Franconia, Rose Hill Cdp, Meadowbrook, Idylwood, Burke, Centre, Colonial Heights, Bristol, Radford, Culpeper, Fort Hunt, Sudley, Wolf Trap, Buckhall, Vienna, Great Falls, Manassas Park, Highland Springs, Bon Air, Laurel, Hybla, Valley Glen, Allen, Merrifield, Williamsburg, Kingstowne, Front Royal, Hollins, Groveton, East Highland Park, Bull Run, Kings Park, West Martinsville, Newington, Brandermill, Falls Church, Timberlake, Neabsco, Mount Vernon, Newington Forest, Cascades, Broadlands, and more.
Virginia Asbestos Statistics
Between 1999 and 2017, there were 8,095 deaths of Virginia residents from asbestos-related causes.
This number puts Virginia in the top ten states for asbestos deaths.
Of those deaths, 1,455 were caused by mesothelioma.
Newport News has the most asbestos-related deaths in the state, followed closely by Hampton and Virginia Beach.
About Mesothelioma and Asbestos
Mesothelioma is a rare cancer with one known cause: asbestos exposure. Mesothelioma takes a few forms. The most common is pleural mesothelioma, cancer of the tissue lining the lungs. It causes symptoms like shortness of breath, coughing, and chest pains.
Less common is peritoneal mesothelioma, which grows in tissue in the abdomen. It causes symptoms such as abdominal pain and swelling and gastrointestinal issues.
People are exposed to asbestos when the material sheds tiny fibers that can be inhaled or ingested. Once inside the body, these fibers damage cells and tissue and trigger inflammation or scarring. Some people exposed to asbestos develop mesothelioma or other illnesses decades later.
Get a Free Consultation with a Virginia Mesothelioma Lawyer
If you have mesothelioma, you are entitled to seek compensation. Mesothelioma is almost always caused by negligent asbestos exposure, and the companies responsible can be held accountable.
Top Virginia asbestos and mesothelioma lawyers are your best advocates in making a claim. They have the experience, expertise, and resources necessary for the best outcome.
Reputable asbestos law firms always offer free initial consultations, so don't hesitate to reach out. They will review your case, answer your questions, and explain your legal options. There is no fee or obligation to take this step.
How Do I File a Mesothelioma Claim in Virginia?
The first step in filing a claim is to find and work with an experienced asbestos and mesothelioma attorney. An asbestos law firm can help you file one or more of the following:
Where Was I Exposed to Asbestos in Virginia?
There are many possible ways you could have been exposed to asbestos. Workplace exposure is the most common cause of mesothelioma in any state. These are some examples of locations in Virginia where asbestos put workers at risk.
DuPont Chemical, Richmond, Virginia
DuPont Chemical was known for its asbestos use in many products, including clothing, machinery, and equipment.
According to the Political Economy Research Institute of the University of Massachusetts (UMASS), DuPont once produced the largest amount of pollution in the United States.
DuPont's largest plant, located in Richmond, Virginia, exposed its workers to asbestos and put residents in danger.
The use of asbestos went on from the 1930s until 1980. Consequently, in 2010, during a lawsuit, a representative of DuPont admitted that the company used asbestos in pipes, burners, boilers, tanks, ovens, and furnaces for decades.
Several employees filed lawsuits throughout the years before the 2010 lawsuit after they became ill. In fact, one victim who lost his case died of mesothelioma in 2008.
Most already suspected asbestos was the culprit, but the company initially denied the allegations despite evidence dating back to the 1930s.
DuPont didn't inform its employees even after asbestos was found to be harmful. Other victims could settle out of court, while some ended up going to trial.
In 2011, a judge granted a new trial to the man who died in 2008.
Mining and Asbestos
Mining is a major industry in Virginia. Coal mining is the largest sector of the industry. Miners could be exposed to asbestos in equipment.
Virginia also has natural deposits of asbestos, although they are not mined. Natural deposits can potentially be harmful when disturbed. Development, roadbuilding, natural disasters, and mining other substances can inadvertently release asbestos fibers that harm workers and nearby residents.
There is one vermiculite mine in Virginia. Vermiculite deposits are often contaminated with asbestos. A safety assessment conducted in 2000 found that Viriginia's vermiculite mine does contain contaminating asbestos. The mine put workers and residents at risk of exposure.
Asbestos in Virginia Shipyards
With an extensive coastline, the maritime industry has always been important in Virginia. Both civilian shipyards and U.S. Navy installations have exposed workers to asbestos in the past.
Shipbuilding is one of the industries that most heavily used asbestos. During the middle of the 20th century, ships were constructed with hundreds of asbestos-containing materials and components.
Anyone who worked in a Virginia shipyard, building, repairing, maintaining, or just working around ships, could have been exposed to asbestos. U.S. Navy veterans have very high rates of asbestos because of the heavy use of it in ships.
Surry Power Station, Isle of Wight, Virginia
Another company known for asbestos is Surry Power Station. The company put workers at risk when they were sent to repair a nuclear power plant.
Even though safety officials for the power station assured the workers they wouldn't be exposed to asbestos, tons of fibers permeated the air when they torched old pipes.
Although the amount of asbestos is not known, at least a dozen workers were reported to have asbestos all over their clothes.
Other Job Sites in Virginia Associated with Asbestos
There are many other examples of workplaces in Virginia that put workers at risk of asbestos exposure:
Chemical Plants
Allied Chemical Corporation, Chesterfield
General Chemical Company, Fort Royal
Olin Mathieson Chemical Corporation, Pulaski
Power Companies
Virginia Electric and Power, Amoco and Surry
Bremo Bluff Power Station, Bremo Bluff
Dominion Virginia Power, Bremo Bluff and Dominion
Appalachian Electric Power Company, Carbo, Glen Lyn, and Narrows
Chesterfield Power Station, Chesterfield
Dutch Gap Power Plant, Chesterfield
Possum Point Power Station, Dumfries
American Electric Power Company, Glen Lyn
Hercules Power Company, Peppers
Paper Mills
Georgia Pacific-Big Island Paper Mill, Big Island
Owens-Illinois Paper Mill, Big Island
Columbian Paper Mill, Bristol
Covington Paper Mill, Covington
Saint Laurent Paper, West Point
Chesapeake Paper Powerhouse, Chesapeake
Westvaco Paper Mill, Covington
West Virginia Pulp and Paper, Covington and Richmond
Shipyards
Lyon Shipyard, Norfolk
Colonna's Shipyard, Norfolk
Newport News Naval Shipyard, Newport News
Little Creek Naval Base, Norfolk
Virginia Asbestos Laws
Virginia state laws dictate how asbestos lawsuits can proceed and set safety rules to prevent ongoing asbestos exposure.
Virginia Statute of Limitations for Asbestos Lawsuits
Residents of Virginia who plan to file an asbestos-related lawsuit must adhere to the strictly enforced statute of limitations. The statute of limitations puts a time limit on when you can file a mesothelioma lawsuit:
Personal Injury Lawsuit. The plaintiff must file the case within two years of diagnosis or within two years from when it should have been reasonably diagnosed.
Wrongful Death Lawsuit. For wrongful death lawsuits associated with asbestos, the plaintiff must file within two years of the victim's death.
Compensation for Secondhand Asbestos Exposure Victims
Most people with mesothelioma were exposed directly at work. Some of those workers inadvertently exposed family members in the home through what is known as secondhand or secondary exposure.
Before they understood the risks of asbestos, many workers carried asbestos fibers home on their clothing. Family members, often wives who laundered their husbands' work clothes, could have been exposed. Some got sick years later.
Virginia is one of several states that recognizes companies have a take-home duty. Companies are responsible for warning workers and their families of the risks of secondhand exposure. This means secondhand exposure victims can sue, make claims, and seek compensation.
Asbestos Safety Regulations
The Commonwealth of Virginia follows NESHAP federal regulations regarding asbestos removal. The Virginia Department of Labor and Industry administers the regulations.
The Virginia Department of Professional and Occupational Regulation handles the required licensure.
The state requires that if a space of 10 square feet needs to be cleared of asbestos material, that state will require notification prior to removal.
The state doesn't require notification if the asbestos is of a non-friable nature, as long as OSHA work procedures are in place.
Any asbestos that is considered friable cannot be used, moved, or disposed of without notifying the state beforehand.
Virginia requires that a permit be held while working around asbestos. The permit must be obtained prior to the work and is given within seven days after the state accepts an asbestos notification form and fee.
For more detailed information on asbestos laws and regulations in Virginia, as well as any asbestos-related concerns or questions, contact the Virginia Department of Labor and Industry.
Getting Medical Help in Virginia
If you've been diagnosed with an asbestos-related illness, it's important to seek treatment from physicians and clinics that specialize in these diseases.
Currently, two established cancer centers in Virginia are backed by the National Cancer Institute (NCI):
Massey Cancer Center: Virginia Commonwealth University, 401 College Street, Richmond Virginia, 23298; General Information: 804-828-0450
University of Virginia Cancer Center:

6171 West Complex, Charlottesville, Virginia, 22908; General Information: 434-924-3627
Legal Assistance in Virginia
If you or your loved one have been diagnosed with mesothelioma, asbestos-related lung cancer, or asbestosis, keep in mind that you may qualify for significant compensation. Remember to fill out our form to get your free Financial Compensation Packet, with information on asbestos and mesothelioma lawyers. For additional assistance, contact us at 800-793-4540.
FREE Financial Compensation Packet
Info on law firms that will recover your

highest compensation

Learn how to get paid in 90 days
File for your share of $30 billion in trust funds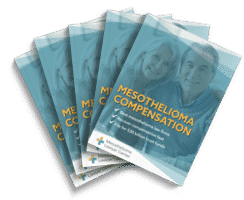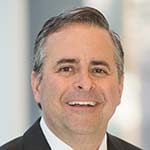 Paul Danziger grew up in Houston, Texas and earned a law degree from Northwestern University School of Law in Chicago. For over 25 years years he has focused on representing mesothelioma cancer victims and others hurt by asbestos exposure. Paul and his law firm have represented thousands of people diagnosed with mesothelioma, asbestosis, and lung cancer, recovering significant compensation for injured clients. Every client is extremely important to Paul and he will take every call from clients who want to speak with him. Paul and his law firm handle mesothelioma cases throughout the United States.